How to Buy Land in Ontario: 3 Things to Know About Buying Ontario Vacant Land
Posted by Goran Todorovic on Thursday, January 26, 2023 at 10:30 AM
By Goran Todorovic / January 26, 2023
Comment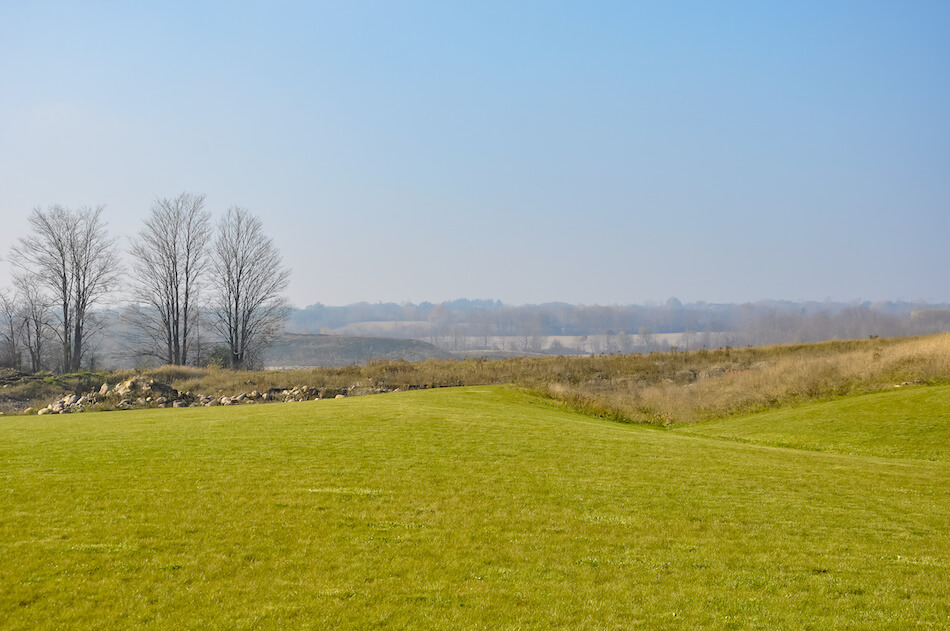 Real estate markets continue to break records for selling speeds and prices. Those looking for a home have started to explore other avenues, and in Ontario, purchasing raw land to build new construction homes is a popular alternative. Buying land is a viable option for those who don't want to compete with other people trying to buy existing homes. However, there are a few things to be aware of to avoid ruined plans and costly mistakes. You should research these things to ensure you're choosing the right place; once you've secured the land, all that's left is choosing a new home builder!
For informational purposes only. Always consult with a licensed real estate professional before proceeding with any real estate transaction.
Finding Vacant Land
First, buyers who intend to buy land to build a house in Canada should be aware of the distinctions between property types. Not every parcel that is available for sale is viable to build a home on. Some raw land is too rough or remote for a home. As such, land for sale in Ontario maintains consistent demand due to its optimal building conditions.
The first decision to look at is raw land versus vacant land. Raw land is property that has never been developed. It may lack ready access to water, sewage, power, and internet. Some vacant parcels even lack road access. While some of these issues can be fixed, others may be expensive or simply impossible.
Vacant land, on the other hand, is land that has at least some existing development. This may include utilities, roads, and other necessary features to build. The property is often in or near an existing housing division.
Vacant land may already have structures on it. Sometimes, these can be salvaged or restored. Other times, they will need to be cleared before new construction can occur.
Permitting, Zoning, and Other Concerns
Different areas allow different uses for the land. Land that is zoned recreational, for instance, may not be suitable for permanent housing. Learning what can be done with a piece of property is a vital first step.
Some buyers considering buying land may also want to build nontraditional homes, such as tiny ones. Others may have an eye toward building a multifamily structure such as a duplex or apartment building. It's important to know that most areas have requirements regarding minimum square footage, the minimum size of a buildable lot, and what kinds of housing can be added to different properties.
Learn to read zoning maps to ensure the properties you are considering can be used to build the house you want. A skilled real estate agent can be an invaluable resource for potential buyers. Look for someone with experience buying and selling vacant and raw land to get their expertise into your arsenal.
Keeping Tabs on Potential Costs
Buying land to build a house will include more than the cost of the property itself. If a parcel does not have water or electricity, it may be necessary to have those services run out to the property. Often, adding these utilities can mean adding tens of thousands of dollars to the cost of building a home.
Even when utilities appear on paper, it's still necessary to confirm what is available. For instance, a property in Ontario may have a well already on the property. To ensure that the well meets your water quality and flow rate needs, the buyer should request an inspection and report.
Buy Vacant Land For Endless Possibilities
Developing land and building the house you want offers a lot of benefits. There is less competition from other buyers, and you can design the home of your dreams—you'll just need to source some tips for new construction interior design! A little research at the start can mean a better idea of the costs involved and ensure that your goal is attainable. Go into the process with open eyes to ensure your home-building success.
For informational purposes only. Always consult with a licensed real estate professional before proceeding with any real estate transaction.