How to Winterize Your Vacation Home
Posted by Goran Todorovic on Sunday, December 19, 2021 at 12:00 PM
By Goran Todorovic / December 19, 2021
Comment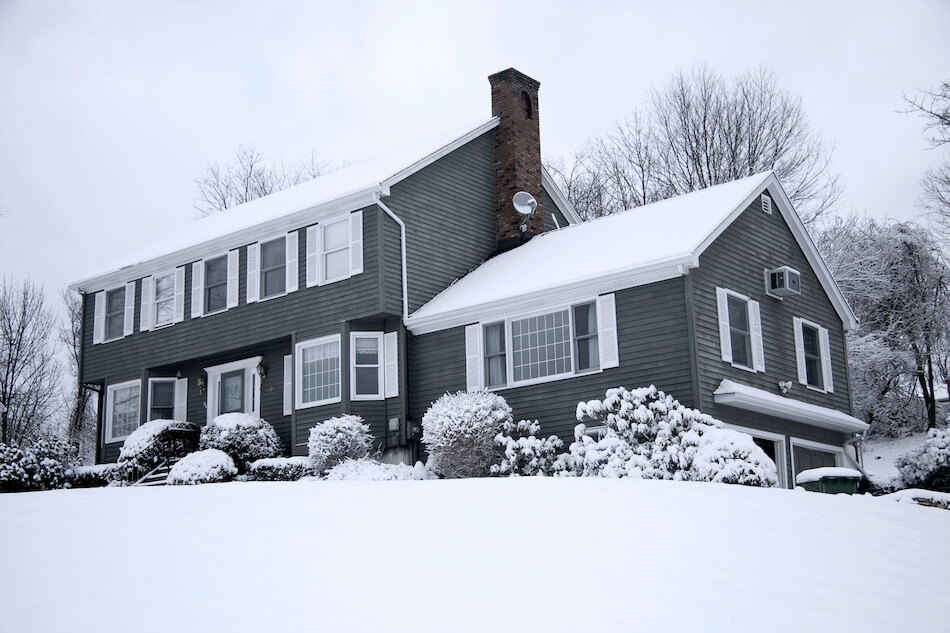 Is your vacation home ready for winter? There are many reasons to love winter but vacation homeowners need to know how to manage their property while they're far away to prevent damage from freezing temperatures. Whether it's your second home or a short-term rental, vacation properties need to be safe and cozy all year long to ensure optimal value. Don't get left out in the cold. Here's how you can winterize your house and keep it safe from common home hazards.
What Does it Mean to Winterize a Home?
To winterize any property means to prepare it for anything winter can bring – from heavy snowfall and extremely low temperatures in some regions, to storms, hurricanes, and floods in other parts of the world.
Generally, there are two winterization scenarios:
You or someone else is staying or planning to visit the vacation house during the winter regularly
The house will be uninhabited for the whole winter
In the first case, the heating, electricity, and plumbing will be used from time to time, as well as the heating system. Moreover, in case of an emergency like an unexpected flash flooding or snow blizzard, someone will be in the house to prevent or deal with the disaster`s consequences on time.
However, it is essential to remember that, in this case, the vacation house needs to remain safe and "livable" even in the face of extreme weather conditions.
If the vacation house remains empty for several weeks or even months, owners need to be able to monitor the property remotely. The best home security systems implement reliable anti-burglary measures and can also alert you about other emergencies.
5 Essential Steps For Winter Maintenance
Some areas of your vacation house will be particularly sensitive to extreme weather conditions and temperatures during the winter. These five steps will help you be proactive before leaving them unused during the winter months.
Inspect the Insulation
Add extra insulation where needed to prevent both extreme cold and overheating, especially in the attic. If some excess heat escapes to the attic, it can melt the snow and cause severe water damage. Extreme cold may damage the house itself as well as the appliances, furniture, and other belongings. Updating your insulation saves you money and keeps your house a safe temperature when you're not there.
Inspect the Furnace & Fireplace
Have the heating system inspected by a licensed professional before the cold season begins. Reduce thermostat temperatures to save energy, and keep the doors open to maintain an even temperature throughout the empty house. If you have a fireplace, make sure to clean it out thoroughly, remove all the dirt, debris, and built-up, and make sure to close the fireplace flue.
Clean the Gutters
Clean gutters ensure that the water from melting snow can drain quickly. Remove all the leaves, garbage, and debris from the gutters and make sure that the drainage system works properly and drives water away from the building`s foundation.
Consider Turning Off the Water Supply
Pipe bursts and leaks are the leading cause of water damage to vacation houses during the winter. If the property stays empty, make sure to turn off the water supply completely.
If you have fire sprinklers or a steam heating system in the house, make sure to consult a professional to avoid shutting them off and causing even more damage. In case you close the water supply entirely, it is essential to drain the pipes to avoid their damage by frozen water. You may want to pour special plumbing antifreeze into the pipes to protect them from freezing and damage.
Seal All Passages & Windows
floods and storms are particularly unpredictable in winter and can cause severe damage to your vacation property. Make sure to protect every door, passage, and gate in the house with special anti-flooding solutions such as flood doors or flood barriers that will prevent water from getting into the house and damaging the floors, walls as well as vehicles, appliances, and other things you may store in the house itself, garage or basement.
You may use flood barriers to protect the windows as well. They will prevent glass and frames from breaking and damaging the interior in space or storm and heavy winds and prevent water damage in the rooms. Flood barriers are one of the must-have accessories for waterfront homes.
Deter Pests & Home Intruders
Any empty home can attract unwanted guests. There are two types of intruders you want to keep out of your vacation house during the winter:
Thieves – make the house look inhabited even when you are not around. Have someone collect the mail, clear the driveway from time to time, or at least check on the house once in a while. If it is not the case, secure the doors and other access points with deadbolt locks, and consider installation and update of an alarm system. Make sure that there is no information about the location and current status of your vacation home on social media.
Pests – Clear the whole house of any kind of food. Defrost and unplug the fridge if the house stays empty, and avoid leaving any food behind if you still visit it from time to time. Inspect the attic, basement, garage, shed, and other "secluded corners" to make sure that there are no nests or egg-laying already, and remove them if you find any.
Protect Your Property Values by Winterizing Your Vacation Home
Whether you are leaving your vacation property for a few months or plan to use it during the winter, it is essential to observe the fundamental safety rules to prevent damage and inconvenience caused by extreme weather and temperatures. Stay up-to-date on weather forecasts and keep in touch with on-site helpers to ensure your vacation home is just as you left it when winter ends