Is Chatham-Kent Dog Friendly? Explore 28 Fun Things to Do With Your Dog
Posted by Goran Todorovic on Wednesday, May 17, 2023 at 1:58:48 PM
By Goran Todorovic / May 17, 2023
Comment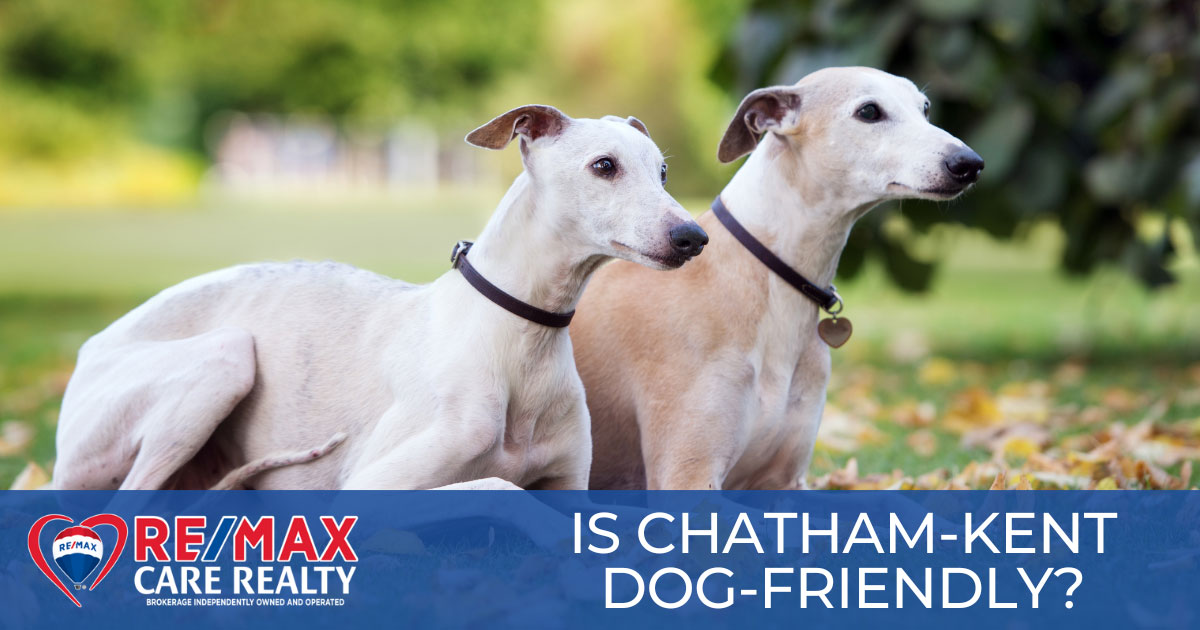 If you're a proud dog owner or just a dog lover, you'll be happy to know that Chatham-Kent County is home to several parks and activities that will make your dog's ears perk up. From sprawling green spaces to walking trails and dog-friendly beaches, there's no shortage of places to go and things to do with your pet in this charming southwestern Ontario community. Grab the leash and explore some of Chatham-Kent's top dog parks and dog-friendly activities!
Best Neighbourhood Dog Parks in Chatham-Kent
Off-leash dog parks allow pets to exercise and socialize around other dogs. They also allow dog owners to connect with their neighbours and enjoy the fresh air. There are a couple of great dog parks in the Chatham area, with the potential for more to come. Here's what newcomers should know about the neighbourhood dog parks in Chatham-Kent.
John Waddell Dog Park
The John Waddell Dog Park is located on Water Street in the town of Chatham, just down the road from waterfront homes next to the Thames River. The park is fenced-in and double-gated, although no separate areas exist for large and small dogs. At about two hectares, the park is wooded, with trails running through the interior for dogs to run around. There's also a large grassy area in the middle of the park.
Amenities at the John Waddell Dog Park include a parking lot, picnic tables, garbage containers, and agility obstacles for pets to enjoy.
John Waddell Dog Park Additional Information
Address: John Waddell Dog Park, Water St, Chatham, ON N7M 3K1
Hours: 6 a.m. to 11 p.m. daily
Happy Tails Off-Leash Dog Park
The Happy Tails Off-Leash Dog Park is in the city of Wallaceburg, just a short drive to the northwest from Chatham on St. Clair Road (Highway 40). The park is at 181 Baldoon Road, with a parking lot on the left-hand side of the road. This dog haven is fenced in with double gates and is about one hectare in size. It has mature shade trees and picnic benches for owners to sit while their dogs run around. All municipal bylaws are in effect while visiting any dog park in Chatham-Kent. This includes up-to-date rabies vaccinations, and dog licenses must be worn to use the park.
Happy Tails Off-Leash Dog Park Additional Information
Address: Happy Tails Off-Leash Dog Park, 181 Baldoon Road, Wallaceburg
Hours: 6 a.m. to 11 p.m. daily
Dog-Friendly Activities in Chatham-Kent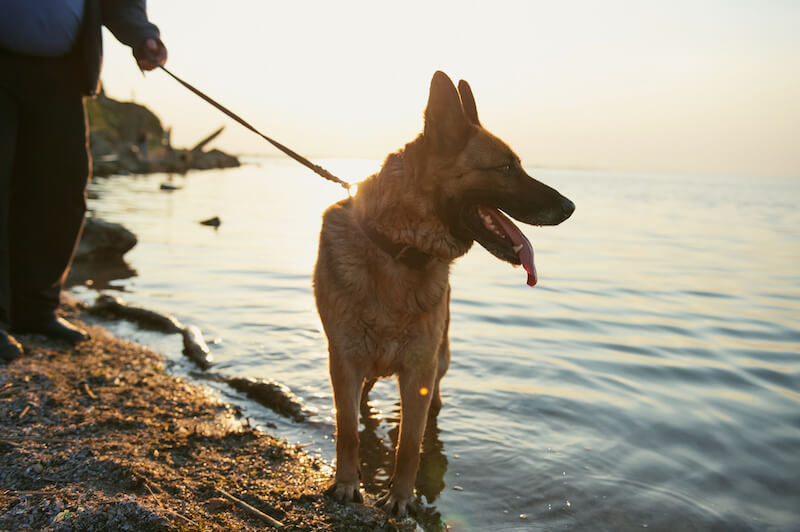 The off-leash dog parks in Chatham-Kent are a great perk, but that's not all pet owners can do with their dogs. Many other activities and locations exist to explore, so long as the dogs stay on the leash.
For example, dogs are welcome on the beaches in Chatham-Kent. Between Lake St. Clair and Lake Erie, there are more than 100 kilometres of sandy shoreline where people can explore with their leashed pets. Rondeau Provincial Park is located near the town of Shrewsbury, across the bay from the luxury homes in the Rondeau Bay Estates subdivision. It has more than 11 kilometres of beaches to play on.
The small town of Mitchell's Bay is located northwest of Chatham, along Lake St. Clair. It has warm and shallow water, where it is safe for dogs to play. The beach park also has some shade trees to relax under.
The Erieau Beach Park is located southeast of Chatham (across the bay from Rondeau Provincial Park). People with leashed pets can explore the white, sandy beach and walk along the pier to the lighthouse.
The local trails council maintains all of the best hiking trails in Chatham-Kent, and more are being added each year. Leashed dogs are allowed on every one of the trails, leaving a lot of exploring to do!
Dog-Friendly Restaurants in Chatham-Kent
There are dozens of pet-friendly restaurants in the communities of Chatham-Kent. While dogs are not allowed inside restaurants, virtually every place with outdoor patio dining is pet-friendly during summer. Here are some local favourites.
Big Ricky's Little Bake Shoppe in Chatham creates amazing muffins, pies, artisanal bread, and other treats. Centro Wood Fired Kitchen is also near Downtown Chatham, and they have an outdoor seating option. A third Chatham favourite with dog-friendly patio seating is the Churrascaria Steakhouse.
In the town of Blenheim, the Red Barn Brewing Company has a large outdoor seating area with a patio and picnic tables on a grassy area. Dogs are welcome! While Red Barn only serves beer, the site gets so popular on the weekends that food trucks from local restaurants appear so that visitors can grab a beer and a bite. Charlie's Cafe is another option in Blenheim with outdoor seating. It serves coffee and gluten-free treats.
In the peninsula village of Erieau, the Bayside Brewing Company has outdoor seating with spectacular lighthouse views. They serve both beer and favourite pub foods. The Eau Buoy Grille in Erieau is open seasonally, and they have outdoor patio seating.
Mitchell's Bay has two pet-friendly restaurants with outdoor seating: the Parkside Restaurant (fresh fish, burgers and beer) and Bob n Buoys Bar & Boil (seafood, steak and beer).
Wallaceburg also has several spots with pet-friendly dining. The Sugar Shack is an ice cream shop with outdoor seating. The Cozy Corners Restaurant is open for hearty breakfasts and brunches. The Stubby Goat in Wallaceburg has some outdoor tables as well. It has craft beers on tap, pub foods and live music on the weekends.
Dog-Friendly Shopping in Chatham-Kent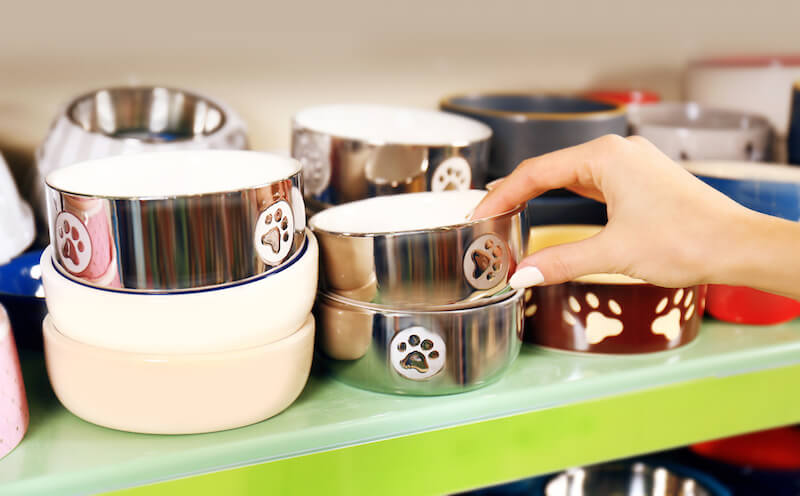 Some people also love bringing their pets along when running errands or shopping. Pets must be licensed and vaccinated for rabies, and they must be well-behaved and socialized. Here are a few stores in the communities in Chatham-Kent where leashed dogs are allowed:
PetSmart in Chatham
Home Depot in Chatham
TSC/Peavey Mart in Chatham
The PetValu stores in Chatham, Wallaceburg, and the town of Tilbury
Chatham-Kent has multiple farmer's markets that take place seasonally in the summers. The markets are all outdoors, and leashed pets are welcome to accompany their owners to shop for fresh fruits and vegetables, dairy products and cheeses, and other farm-fresh groceries.
The Licker Store in Dresden is one must-visit store that every pet owner in Chatham-Kent should visit sometime. The store serves homemade dog treats, prepackaged treats, and foods from most major pet food brands. They also have a wide selection of pet chew toys and can recommend specific ones for different breeds of dogs.
Pet owners can keep their dogs looking snappy by scheduling an appointment with Shampooch Grooming. They offer full-service grooming and de-shedding packages provided by a licensed Veterinary Assistant.
Pet-Friendly Lodging in & Around Chatham-Kent
People vacationing in the communities of Chatham-Kent don't have to leave their dogs at home when coming here. There are pet-friendly hotels, cabins and other lodging options, so people should be free to bring their pets.
The Comfort Inn in Chatham is a pet-friendly hotel, although they only allow dogs. There are no size limits. Each room can have up to two dogs, and the pet fee is a non-refundable $25 per night per pet.
The Waterway Cottage & Trailer Resort is located south of Mitchell's Bay in Dover Centre. Only the campsites are pet-friendly and charge a $20 pet fee per night.
The Holiday Inn Express & Suites Chatham South is on Richmond Street in Chatham. Both dogs and cats of any size can stay in rooms with their owners here. Up to two pets per night are allowed for a fee of $25 per pet. The hotel also has a designated pet relief area outside.
There are also many pet-friendly AirBnB rentals located throughout Chatham-Kent. Each property will specify whether the owner allows pets.
Dog-Friendly Fun Awaits in Chatham-Kent
Anyone living in Chatham-Kent will tell you that this community truly loves dogs. Whether looking for a place to play fetch, hike through scenic trails, or simply soak up the sun at a dog-friendly beach, Chatham-Kent has something for everyone. The variety of dog parks and activities here reflects this charming community's warm and welcoming spirit. So grab your furry friend and explore all that Chatham-Kent has to offer — it's guaranteed to be a tail-wagging good time!
If you're dreaming of a home in Chatham-Kent, contact Team Goran of RE/MAX CARE Realty at (519) 979-9949 to get in touch with a Chatham-Kent real estate agent who can help find your perfect place.