4 Things to Do on Lake St. Clair in Belle River ON: Lakeview Park West Beach, Sailing & More
Posted by Goran Todorovic on Wednesday, September 20, 2023 at 1:59:03 PM
By Goran Todorovic / September 20, 2023
Comment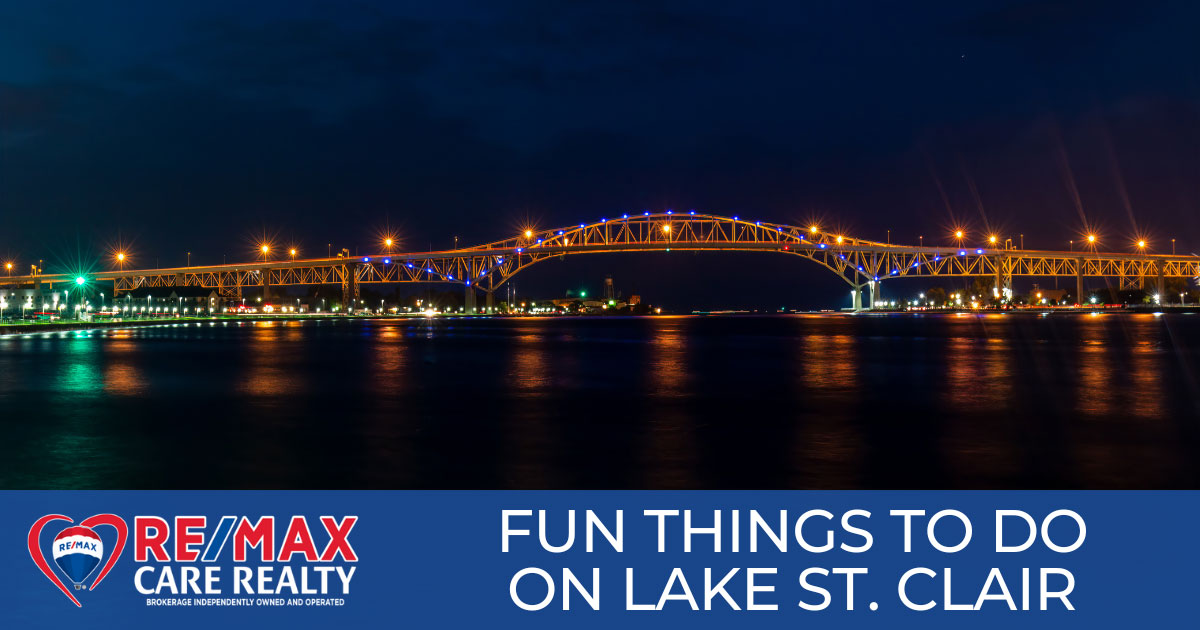 Nestled along the northern border of Belle River in the Municipality of Lakeshore, Ontario, lies the enchanting destination of Lake St. Clair. This picturesque locale offers a treasure trove of activities and experiences for those seeking an idyllic retreat by the water. Whether one craves the thrill of water sports, the tranquillity of fishing, or the simple joy of lakeside relaxation, Lake St. Clair beckons with its natural beauty and recreational opportunities. This guide unveils captivating lakeside pursuits, where the splendour of living in Belle River meets the pristine waters of Lake St. Clair.
Soak Up the Sun at Lakeview Park West Beach
Summer temperatures in Belle River climb up to and above 27°C, so nothing beats a trip to the beach to cool off. Lakeview Park West Beach offers the opportunity to swim and enjoy Lake St. Clair. This sandy beach park is popular from early May through early September. There is free parking at the entrance to the beach, but many residents simply walk to the beach from their nearby waterfront homes or elsewhere in the neighbourhood.
Amenities at the park include changing rooms and washrooms, picnic tables, a seating area, and a pavilion. Visitors are welcome to play beach volleyball, go for a swim, or simply enjoy the feel of their toes in the sand. Accessible beach matting is also provided, so residents in wheelchairs can enjoy the beach, too.
A & J Snack Shack is open during the summer season at the pavilion. They mostly serve ice cream, sundaes, and other frozen treats and are open until 9:00 p.m. daily.
For a spectacular sunset, take a walk to the end of the jetty for a panoramic view of Lake St. Clair. It's the perfect way to cap off a day at Lakeview Park West Beach or any of Windsor's best beaches.
Go Fishing on Lake St. Clair
As one of the best lakes in the Windsor area, Lake St. Clair's shallow waters are home to some of the greatest muskie fishing on the entire planet. The shallow waters are home to a wide variety of sportfish, which makes it the perfect location for anglers to try their luck. The fish species in Lake St. Clair include:
Muskie
Walleye
Largemouth & Smallmouth Bass
Lake Sturgeon
Yellow Perch
Northern Pike
There are multiple ways for fishermen to enjoy the waters and try their luck in Lake St. Clair. Fishing charters are extremely popular. It's also easy, thanks to the calmness of the water, to head out on a kayak and drop a line in the water. Lake fishing is possible during the winter if the ice freezes over enough. Bank fishing is also possible since there are multiple docks and marinas.
Can-Am Charters operates from the Belle River Marina. They have been in business since 1999 and take clients to some of the best muskie fishing spots on the lake. They use Garmin fish-finding tools and other technology and provide all the rods, reels, and tackle needed. Their 24-foot Trophy Bayliner is a Canadian Coast Guard-approved vessel.
Enjoy Boating on Lake St. Clair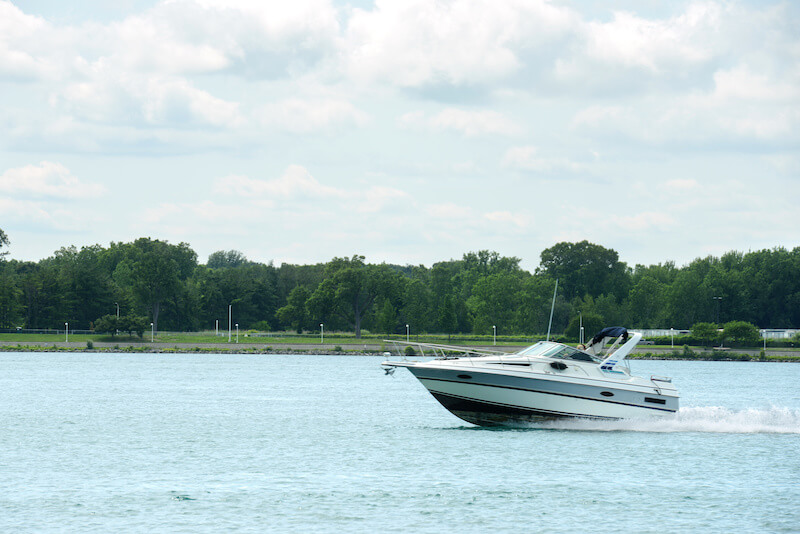 Like most lakefront towns, the Belle River community has a very active sailing and boating community during the warmer months.
The Belle River Marina, maintained by the municipality, has over 250 seasonal and transient docks. This is a full-service, deep-water marina within walking distance of Lakeview Park West Beach. The docks are gated and have 24-hour security. Amenities include pump-out facilities, gas and diesel (until 7:30 p.m.), and washrooms with private showers. There's also a restaurant at the marina.
The boat ramp at the marina is open from 6:00 a.m.–8:00 p.m. daily. It costs $15 per launch, or boaters can get a discount by purchasing a seasonal ramp pass. Seniors 55 and up also get a discount.
The Lake Shore Sail Club is a great option for competitive or casual sailing with like-minded friends. The club has regular sailing races on Lake St. Clair during the season. Casual cruises on holiday weekends include barbecues, games, karaoke, and other fun activities.
Play Golf with a Lake View
In addition to all the best golf courses in Windsor, avid golfers will be happy to know there are two golf courses in the Belle River area with spectacular views of Lake St. Clair.
The Rochester Place Golf Club & Resort is to the east of Belle River. This is a public facility that actually has two golf courses—an 18-hole course and a par-3 executive course. The 18-hole course measures 6,400 yards from the back tees and has a par of 71. The executive course uses the same 18-hole course, but has forward tees that can make every hole a par 3 for a total of 54.
Beach Grove is a country club located to the west of Belle River, in the town of Tecumseh. Members have access to the golf course, clubhouse, and pool. It also has a marina and an indoor curling rink. The golf course, designed by Stanley Thompson, was one of his earliest courses built in Canada. The clubhouse has an outdoor dining area overlooking Lake St. Clair.
Lake Life Done Right in Belle River
Right near the beauty of Lake St. Clair, Belle River—one of the best towns in Essex County—boasts timeless allure, providing a haven for those seeking respite and adventure by the water's edge. As the sunsets paint the sky and the sound of waves serenades the soul, it becomes evident that Lake St. Clair is a sanctuary of nature's wonders. With its diverse offerings, from boating to enjoying the beach, this destination invites all to partake in its pleasures.
If you're thinking about moving to Belle River, call Team Goran of RE/MAX CARE Realty at (519) 979-9949 to talk with a local real estate agent who can help you find your dream home in Belle River.