Living in Belle River ON: 10 Things to Know Before You Move to Belle River
Posted by Goran Todorovic on Monday, September 18, 2023 at 4:23:29 PM
By Goran Todorovic / September 18, 2023
Comment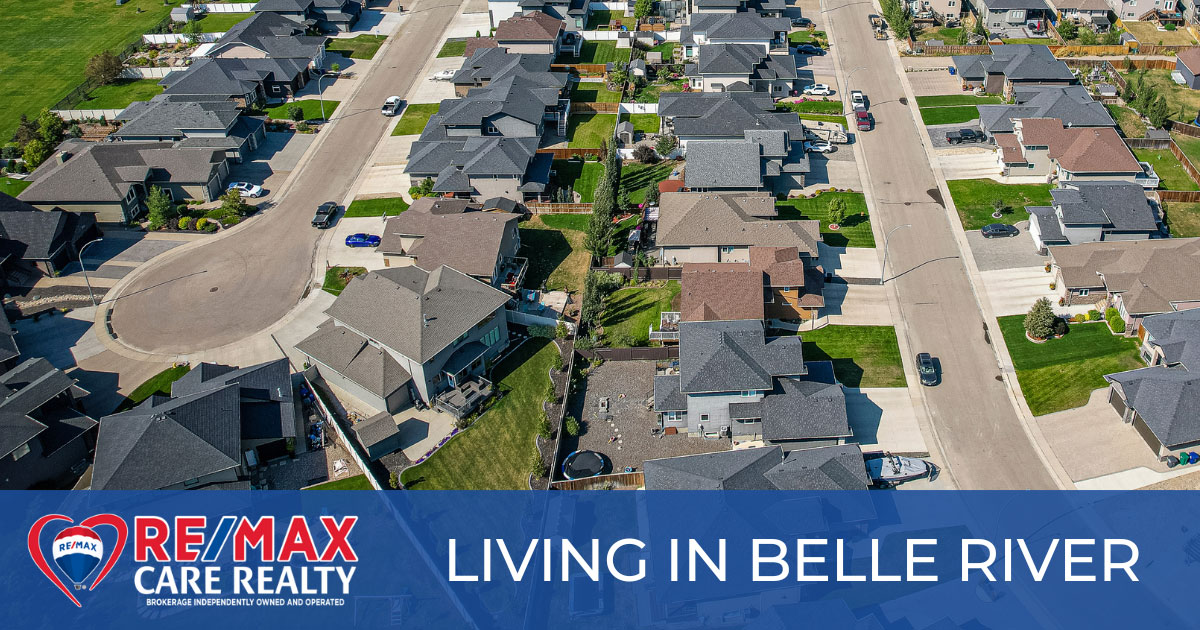 Nestled just 30 kilometres from the bustling heart of Downtown Windsor, Belle River stands out as one of the best towns in Essex County. Treasured for its quintessential small-town ambiance while boasting seamless connectivity to urban amenities, Belle River offers the best of both worlds. Residents love living on the banks of Lake St. Clair, which features sandy beaches, enticing fishing spots, and endless boating opportunities. Whether you're searching for a contemporary new build or a timeless home set on expansive acreage, the Belle River real estate market promises many options, making it an enticing locale for prospective homeowners.
10 Reasons Belle River Is a Good Place to Live
Lake St. Clair Access: With its strategic position on the shores of Lake St. Clair, Belle River provides ample opportunities for water sports, from swimming and kayaking to fishing and boating.
Small-Town Charm: Belle River exudes a genuine small-town feel, offering a tight-knit community atmosphere that many people yearn for.
Proximity to Windsor: Located just 30 km from Downtown Windsor, Belle River offers the convenience of city amenities without the hustle and bustle of urban life.
Real Estate Options: From modern new builds to classic homes with vast acreages, Belle River boasts diverse real estate options to suit various preferences and budgets.
Recreational Activities: Beyond water sports, the town offers numerous parks, trails, and recreational centers, making it ideal for active residents and nature lovers.
Local Events and Festivals: Throughout the year, Belle River hosts various local events and festivals like Sunsplash Festival and Stroll the Street.
Conveniently Central Schools: The town's three schools are right next to each other in an ideal central location just a few blocks north of Notre Dame Street.
Notre Dame Street: Notre Dame Street is the town's primary commercial hub, offering grocery stores, restaurants, and locally owned shops.
Natural Beauty: The picturesque surroundings, particularly the scenic views of Lake St. Clair, enhance the quality of life in Belle River, making it a haven for those who appreciate nature's beauty.
Surrounded by Other Towns: Belle River's location is a short drive from other communities like Emeryville and Deerbrook.
The Belle River Lifestyle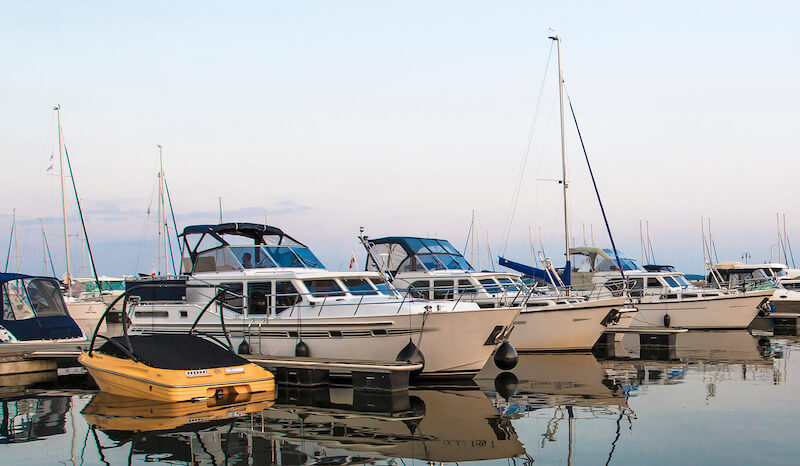 With its serene views of Lake St. Clair and welcoming community, Belle River—part of the Municipality of Lakeshore—offers a harmonious blend of small-town charm and modern conveniences. It's a place where every sunrise on the lake's horizon promises a new day filled with opportunity and tranquillity.
Notre Dame Street is a central gathering place with numerous restaurants and cafes. Additionally, the array of local shops and a convenient grocery store makes all kinds of shopping trips a breeze.
The proximity to the city of Windsor ensures that residents relish the peace of a smaller town and are always close to urban amenities. Shopping, entertainment, and dining options in Windsor are just a short drive away, making weekend plans versatile and convenient.
Nature enthusiasts find solace in Belle River's scenic beauty. Whether it's a morning jog by the lake, an afternoon of fishing, or simply watching the sunset from the beach, the town's natural offerings provide constant rejuvenation.
Types of Homes for Sale in Belle River
Belle River real estate caters to a range of preferences. From stylish modern homes to timeless estates with sprawling acreage, a sense of architectural diversity reflects the town's blend of the old and new.
The majority of homes for sale in Belle River list from $600,000–$1.3 million, though outliers on either end of the price spectrum are common. The crème de la crème of Belle River's real estate are homes close to the lake, boasting breathtaking, sparkling water views. Such vistas offer residents daily serenity and a deep connection to nature, and the homes that provide them are among the most spectacular luxury homes in Lakeshore.
Remarkably, when juxtaposed with the housing markets of larger Ontario cities, Belle River emerges as a sanctuary of value. Here, one's investment stretches significantly further; many properties on offer encompass expansive layouts with over 2,500 square feet of living space, providing both luxury and spaciousness to those keen on making Belle River their home.
Belle River Amenities
The Belle River BIA (Business Improvement Area) plays an instrumental role in enhancing the commercial landscape of the town. Tasked with collaborating closely with local businesses, its primary mission is to uplift and refine the retail experience for the residents of Belle River.
Through their initiatives and partnerships, the BIA ensures that shopping, dining, and other commercial engagements in the area are seamless and enjoyable, fostering a supportive environment for businesses to thrive and residents to benefit.
Numerous community centres enrich everyday life. The Atlas Tube Recreation Centre features ice rinks, swimming pools, a gym, and enjoyable community programs.
Shopping
In Belle River, shopping aficionados typically find themselves strolling along the vibrant Notre Dame Street, the town's central hub for retail therapy. Anchored by two well-stocked grocery stores, the street ensures residents have easy access to everyday essentials. A Shoppers Drug Mart is also reliable for pharmaceutical needs and other sundry items. But the locally owned boutiques sprinkled throughout truly give Notre Dame Street its distinctive charm. These boutiques offer a curated selection of unique items, reflecting the town's spirit and catering to those looking for something out of the ordinary.
Things to Do in Belle River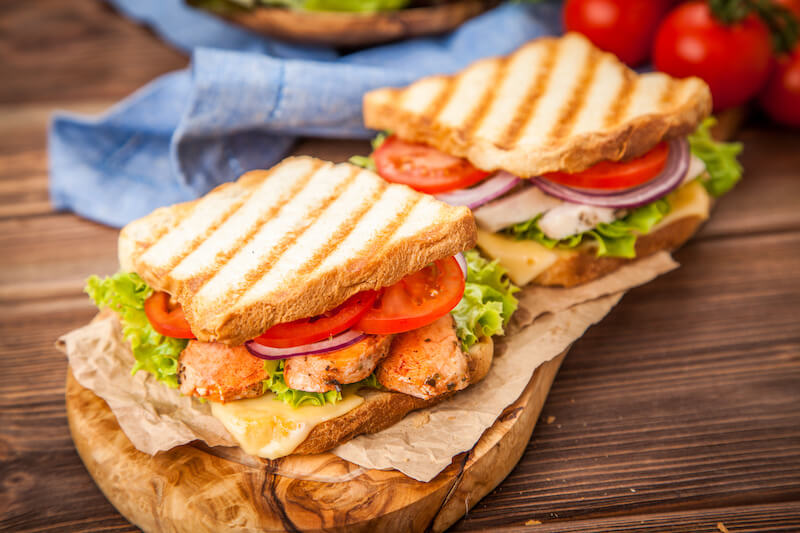 Despite its small-town status, Belle River is bustling with fun things to do! Relax at the beach, browse the shops, or take a quick trip to one of the nearby towns, including Windsor. Whether you love relaxing at the park or chatting with friends at a cafe, you will surely find lots of fun in Belle River.
Outdoor Activities
Lake St. Clair is an unbeatable destination for outdoor fun. The meeting point of Lake Street and Lakeview Drive stands out as a prime hotspot for lake activities. Lakeview Park Beach beckons with its sandy stretches, perfect for sunbathing or building sandcastles, while the St. Clair Sail Club introduces you to the joys of sailing on the vast waters. The Belle River Marina is a gateway for boating adventures, and those keen on a memorable fishing expedition can embark on Can-Am Fishing Charters.
Away from the lake, the Ruscom Shores Conservation Area offers picturesque trails and a chance to engage with local wildlife. Windsor's best golf courses are popular destinations for residents, too. For those who love action-packed experiences, the Lakeshore Skatepark promises adrenaline rushes, and the Atlas Tube Recreation Centre is an all-in-one facility with its sprawling sports fields and inviting swimming pool, ensuring that every day in Belle River can be an outdoor adventure.
Restaurants
The culinary scene in Belle River offers a delightful mix of comfort food and upscale dining, ensuring that foodies can find a plate to suit any craving. The Belle River Family Restaurant and Belle River Charcoal Pit are local favourites for those in the mood for classic, hearty fare. Both establishments are conveniently located near the beach, making them perfect pit stops after a day of sun and surf. They specialize in mouthwatering sandwiches and burgers, promising a satisfying meal in a cozy ambiance.
However, if you're looking for a more refined dining experience, the Sandbar Waterfront Grill stands out as the crown jewel of Belle River's restaurant scene. As the most popular dining venue in the area, it boasts an extensive menu featuring succulent seafood, perfectly grilled steaks, and a range of other delectable dishes, all served with a side of impeccable service and enchanting waterfront views.
If residents don't mind making the 30-minute drive, the restaurants in Windsor's Little Italy are always worth the trip!
Nearby Attractions
Stroll through Windsor's best waterfront neighbourhoods on the scenic Detroit River, enjoying picturesque views, landscaped parks, and art installations. The waterfront is also home to the beautiful Dieppe Gardens, named in memory of the World War II Dieppe Raid.
You can also test your luck at Caeser's Windsor, an upscale casino that boasts top-tier entertainment, luxury hotel amenities, and a range of dining options. Finally, the Art Gallery of Windsor offers a culturally rich experience and often hosts temporary exhibits that augment its impressive permanent collection.
Employers Near Belle River
Belle River, strategically positioned near Windsor, offers its residents many employment opportunities locally and in the nearby city. Many residents commute to the nearby city, drawn by the larger Windsor economy and its job openings at prominent corporations like Ford Motor Company and Stellantis in the auto assembly sector and Sutherland Group Canada, a leading call centre. Belle River also has several employment prospects to choose from.
The town's local government presents various administrative and planning roles. Furthermore, educational institutions in Belle River offer positions in teaching and administrative capacities. The town's picturesque lakeside setting also ensures a thriving tourism sector, providing jobs in hospitality and local promotion. Additionally, Kshatriya Trans, a transportation and logistics company, is a notable employer within Belle River, further diversifying the local job market.
Schools In Belle River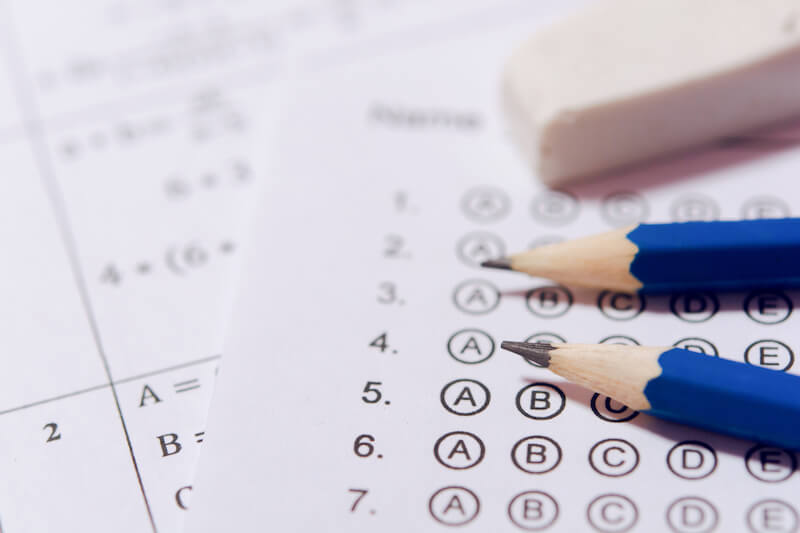 While there are more options for private and higher education among Windsor's schools, there are schools right in Belle River, too. Three of the town's primary public schools are conveniently situated on St Peter Street, simplifying the daily school run for many households. These institutions include Belle River Public School, Belle River District High School, and John the Baptist Catholic Elementary School.
École Élémentaire catholique Pavillon des Jeunes is also a convenient local choice for students seeking a French immersion environment. Other schools in Belle River include Lakeshore Discovery Public School, St. William Catholic Elementary School, and St. Anne Catholic High School.
Do You Want to Move to Belle River?
Belle River is ideal for homebuyers seeking the tranquillity of a waterfront town combined with the convenience of urban amenities. The community is highly sought-after thanks to its beauty and quality of life, which is further enhanced by its ranking as one of the towns with low property taxes near Windsor. Its close-knit community, scenic beauty, diverse employment opportunities, and commitment to quality education make it a choice destination for anyone moving to Essex County.
If you're thinking about moving to Belle River, call Team Goran of RE/MAX CARE Realty at (519) 979-9949 to talk with a local real estate agent who can help you find your dream home in Belle River.