Is Blenheim a Good Place to Live? 9 Reasons You'll Love Moving to Blenheim
Posted by Goran Todorovic on Tuesday, May 23, 2023 at 12:31:49 PM
By Goran Todorovic / May 23, 2023
Comment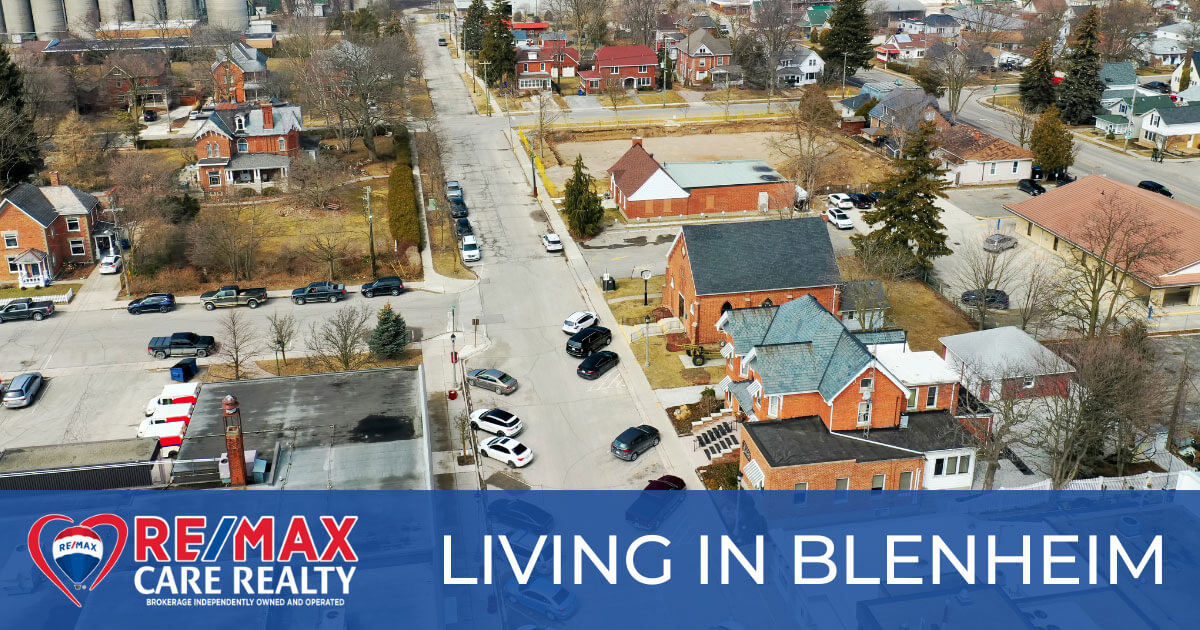 Living in the town of Blenheim, Ontario, is ideal for those looking for a small, active community tucked away from yet close enough to the larger cities. Residents have close access to beaches and golf courses, can participate in year-round neighbourhood events, and will find affordable homes to suit various budgets. Agriculture and manufacturing are a large part of Blenheim's economy, and students have their pick of public and private educational opportunities. Here's what to know about living in Blenheim.
7 Reasons to Love Living in Blenheim
A charming, friendly community
Minutes away from Lake Erie beaches
Multiple golf courses nearby
Blenheim Memorial Arena
Gable Rees Rotary Pool
Affordable homes
Convenient dining and shopping
The Blenheim Lifestyle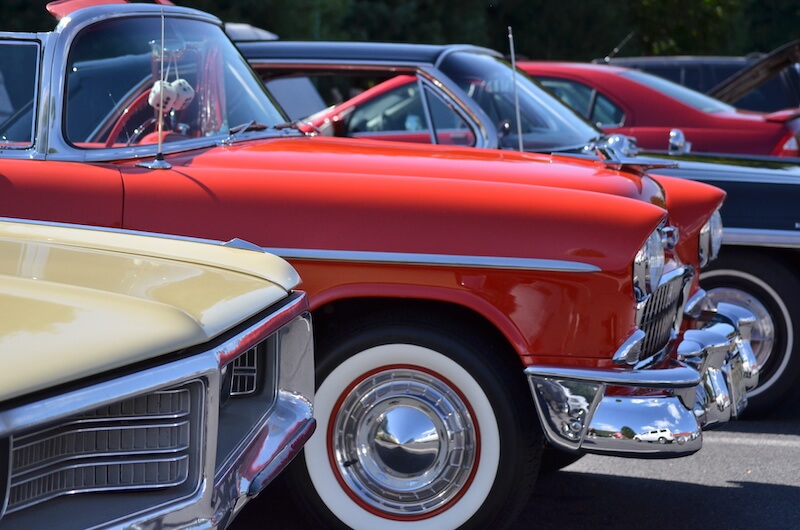 Many people who visit Blenheim fall in love with this charming rural town. During summer, local farmer's markets and roadside fruit and vegetable stands allow everyone to pick up fresh, locally grown produce and meet the residents.
The municipality of Chatham-Kent is known as the "Classic Car Capital of Canada," and Blenheim is a big part of the reason for that. RM Sothebys Auctions and RM Auto Restoration both make their homes here. Owning a car, even if not a classic one, is essential for living in Blenheim.
Running and jogging play a role in the active lifestyles of Blenheim residents. The community hosts several races and fun runs every year. One popular race is the "Trot to the Beach," a half-marathon that runs from Blenheim to the shores of Lake Erie. There's also a 5K and a Tot Trot for smaller kids to participate in the fun.
Two golf courses are near Blenheim, in addition to a few fitness clubs and an indoor municipal swimming pool open year-round. Agriculture and manufacturing play significant roles in Blenheim's economy.
Types of Homes in Blenheim
Real estate prices have remained fairly stable and low in Blenheim compared to other parts of Canada. While there are various homes, most are older properties that were constructed before the 1960s. Many of the remaining houses were built through the 1980s, although a few new construction homes are available here and there. The Canadian bungalow is the most common architectural style in Blenheim.
A two-bedroom condo in Blenheim commonly sells in the mid-$100s, while a two-bed, two-bath single-family home with an attached garage can sell for around $600,000. A limited number of luxury homes can occasionally be found in Blenheim, which generally cost less than $1 million.
Blenheim Amenities
Homebuyers often want to know about amenities, services, and shopping available when considering moving to a new place. Blenheim has no shortage of amenities for its residents, either directly in town or just a short drive away.
Neighbourhood Services
The closest place for Blenheim residents to receive medical care is the Chatham-Kent Health Alliance. It has offices in the municipality of Chatham and the Wallaceburg community, although the Chatham office is just a 20-minute drive northwest of town.
Public transportation is limited in Blenheim, but some options exist. Ride CK provides a bus route between Chatham, Blenheim, and the town of Ridgetown. Blenheim Bus Lines provides busing services for elementary and secondary school students. Blenheim students are in Zone 7.
Those looking to stay fit in Blenheim are just a 20-minute drive from the Chatham-Kent YMCA. This facility contains a pool, workout rooms, a gymnasium, an indoor track, and other fitness amenities.
Neighbourhood Shopping
The Mindful Market and Eco Hub are Blenheim's favourite local spots to pick up groceries. It's located on Talbot Street and carries locally sourced foods like meat, fish, and produce from local farms.
There are six different convenience stores in Blenheim as well. Residents can fuel up and grab some quick bites or grocery items at any of these places.
For those who don't mind a short drive, Historic Downtown Chatham is only 20 minutes from Blenheim. You'll find many clothing boutiques, specialty items, antiques, furniture, and anything else a shopper might need.
Things to Do in Blenheim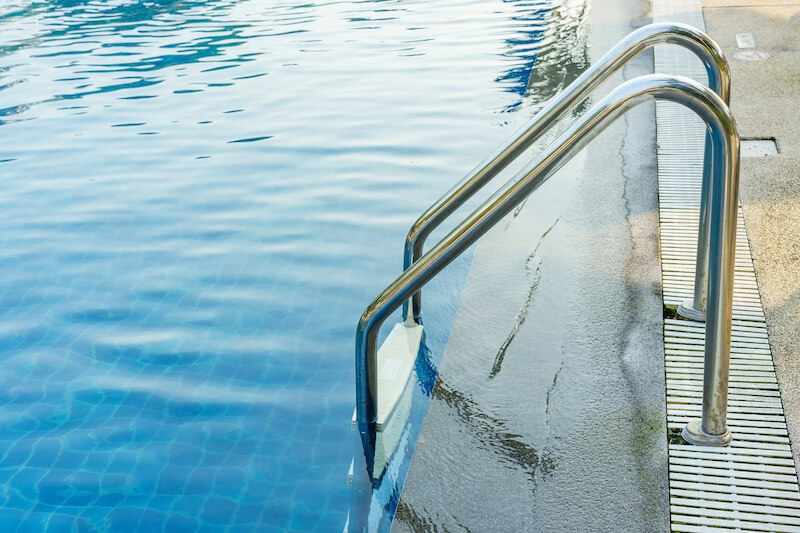 Having plenty of things to do is always a consideration when moving to a new community. Blenheim is blessed with outdoor recreation opportunities year-round. There are also dining and nights on the town and nearby attractions well worth visiting. Here are some of the best things to do in Blenheim.
Outdoor Activities
Golfers have two fantastic courses to play on in the Blenheim area. The Willow Ridge Golf & Country Club is a semi-private course just southeast of town. The public Deer Run Golf Course offers 27 holes of challenging play.
The Gable Rees Rotary Pool is an excellent option for people to swim year-round in Blenheim. It has 25-metre lanes, a hot tub, a giant water slide, a tot slide, and a hydraulic lift. The pool has a retractable roof for the warmer summer months.
Blenheim also provides and maintains eight outdoor parks with various features for the public, such as playgrounds, picnic tables, sports fields, and hiking trails.
Restaurants, Breweries & Bars
Here are some local favourites for dining and drinks in Blenheim:
Franko's 12 Buck Pizza is one of the most popular places on Talbot Street in Blenheim. Pizza and wings are the main menu items, but they also have salads, gyros, sides, and pop.
The Willow Ridge Pub & Grill at the Willow Ridge Golf & Country Club offers a nice mix of pub foods and fine dining. They also provide catering for weddings and special events.
Fat Jimmy'z is a bar and restaurant in downtown Blenheim with specialty foods and a drinks menu that changes with the seasons.
Jack's Family Restaurant serves breakfast all day and has a vast menu of Italian, gyros, chicken, ribs, and kid's items.
Nearby Attractions
People drive from as far away as Toronto to attend the RM Classic Cars events in Blenheim. RM Sotheby's holds three classic car events in May, June, and July, and they usually have more than 100 classic cars for enthusiasts to see.
Pardo's Berrie Farm is just southwest of Blenheim on Talbot Road. The farm offers pick-your-own berries days during the growing season and sells produce.
Many year-round events and festivals in Blenheim occur at Talbot Trail Place. The park has a summer concert series each year, Art in the Park, the Fall Harvest Market, and many other fun activities.
Employers Near Blenheim
Agriculture is a big part of Blenheim's economy. Orchards and berries grow particularly well in Chatham-Kent's climate, and many large family-owned farms have operated here for generations. Platinum Produce and other large operations provide a lot of jobs for the area.
The manufacturing segment is also essential for Blenheim workers. Hopkins Canada is one of the largest employers in the area, with about 127 workers manufacturing snow and car wash brushes. Thompson's Limited processes grains and corn from local farmers, while Gincor Trailer Werx has about 90 employees and manufactures trailers.
Many other businesses in the Blenheim Industrial Park employ hundreds of workers in various manufacturing and processing trades.
Schools Near Blenheim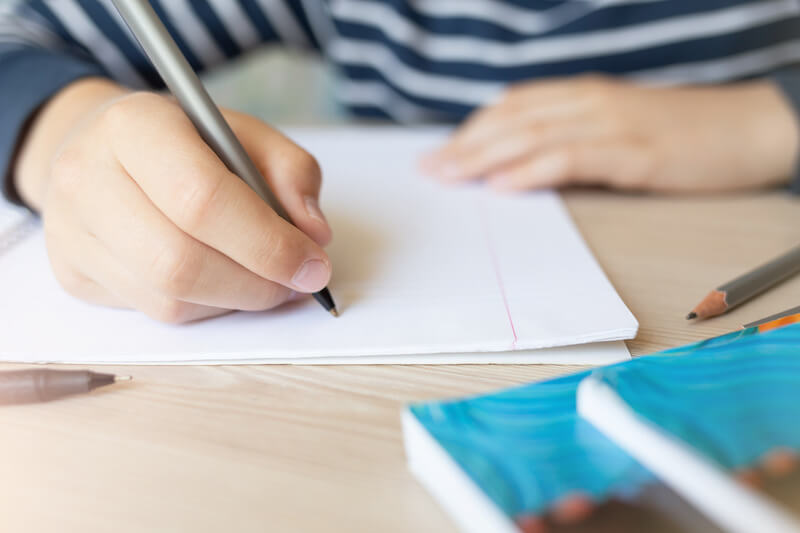 The Lambton Kent District School Board administers the public schools in Blenheim. Elementary students (grades K–6) attend Harwich Raleigh Public School. Secondary students in Blenheim (grades 7–12) attend Blenheim District High School.
Private elementary students can attend St. Anne Catholic School, and there's a private high school in Chatham called Ursuline College.
Many Blenheim students who choose to stay in the area attend the Chatham campus of St. Clair College. It offers around 100 associate's, bachelor's, and post-graduate programs.
The University of Guelph has a campus in Ridgetown that provides two-year educational tracks in agriculture, dairy, equine, and veterinary trades.
Blenheim Welcomes You
Blenheim is a great place to live, work, and play in the Chatham-Kent area. This community of just under 5,000 offers a small-town vibe and has everything its residents need and many fun things to do year-round—or they're just a short drive away. If you're ready to call Blenheim home, explore this welcoming area today to discover its scenic outdoor attractions, excellent local hotspots, and much more.
If you're ready to move to Blenheim, contact Team Goran of RE/MAX CARE Realty at (519) 979-9949 to reach a local real estate agent who can help find your Blenheim dream home.