Living in Tilbury: 10 Reasons Tilbury Is the Perfect Place to Move in Chatham-Kent
Posted by Goran Todorovic on Monday, June 26, 2023 at 4:48 PM
By Goran Todorovic / June 26, 2023
Comment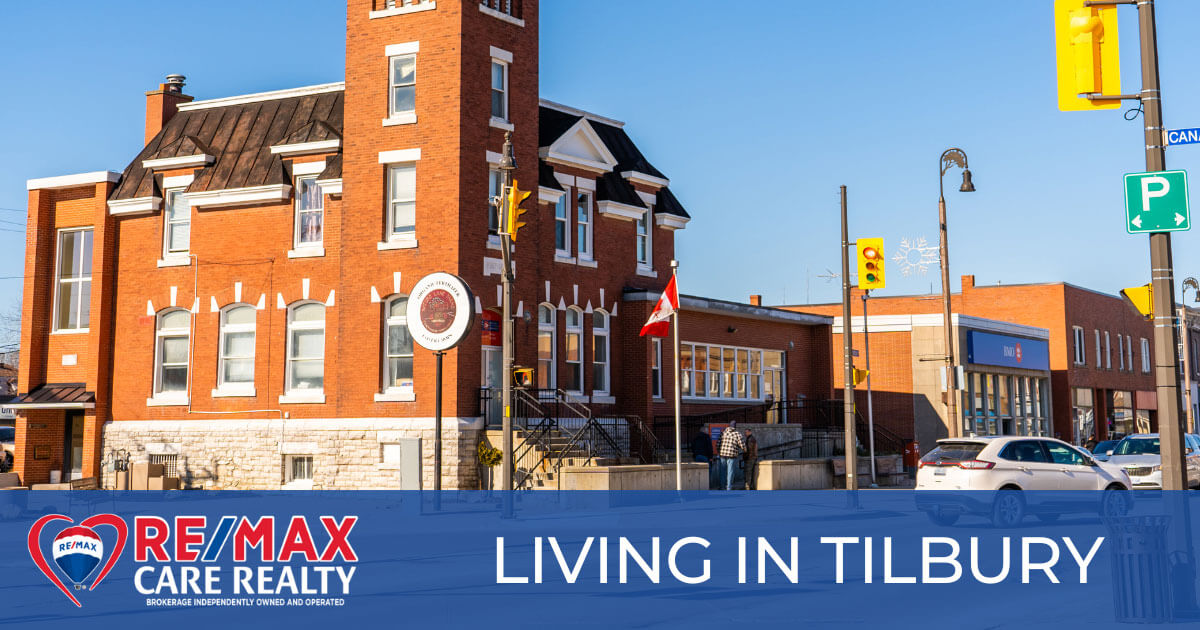 Thinking about buying a home in Tilbury? You're in for a treat! Tilbury is a great place to live for anyone looking to escape to one of the best towns in Chatham-Kent County. And don't forget about the strategic location—the city of Windsor and London are just a short drive away. With affordable housing that doesn't compromise on quality and all the essential amenities right on your doorstep, living in Tilbury makes everyday life enjoyable. Explore the local lifestyle, learn about real estate in Tilbury, and get ready to make yourself at home.
Reasons to Love Living in Tilbury
City life in a rural/country setting
Fresh produce from local farms
One of the most affordable property markets in Canada
Fun community with activities for residents of all ages
20 minutes to Lake St. Clair or Lake Erie
Close to Tilbury Golf Club
Tilbury Arena for hockey, figure skating & more
The Tilbury Lifestyle
Tilbury is known as the "Light Between the Lakes" since the community is just minutes away from the beaches on Lake St. Clair and about 20 minutes from Lake Erie. The location allows people to live in a rural area with friendly neighbours and many amenities while commuting to Windsor for work every day if needed. It's just 25 minutes away from the city of Windsor and Detroit. Tilbury was a town from the early 1900s until 1998, when it became part of the new municipality of Chatham-Kent.
There's no shortage of activities to enjoy in Tilbury. The town has several parks, a splash pad, a summer pool, and trails for walking. There's one golf course in Tilbury and convenient access to many of the best golf courses in Chatham-Kent. It has a popular bowling alley and an excellent city library. People come from around the region every October for the Tilbury Halloween Adventure Farm, with hayrides and other fun activities. Manufacturing and agriculture are the economic backbone of this close-knit community.
Types of Homes in Tilbury
Housing in Tilbury is primarily single-family homes. These can range from attached townhomes or duplexes to new-construction homes or even a few luxury homes. The predominant home architectural style is the bungalow, famous across Canada. However, Tilbury also has several Gothic Revival-style homes and even some split-level homes that date back to the 1960s. There are also several Tilbury houses on the Heritage Register, which date back to 1900 or earlier. Many of these are sturdy brick homes that were built to last.
Tilbury is one of the most affordable towns in Southern Ontario. Townhomes and small single-family homes can be found in the $400,000s. Even large homes that are newly constructed rarely exceed the $700,000 range.
Tilbury Amenities
The only public transportation available in Tilbury is a bus line operated by Chatham Area Transit. The bus runs five times daily between Chatham and Tilbury on a route that takes approximately 1 hour and 40 minutes with stops.
The main grocery store in Tilbury is Foodland. Most of the shopping in town is on Queen Street, south of the 401 MacDonald-Cartier Freeway. Other stores in this area include Dollarama, a Home Building Center, PetValu, and numerous banks and convenience stores.
Things to Do in Tilbury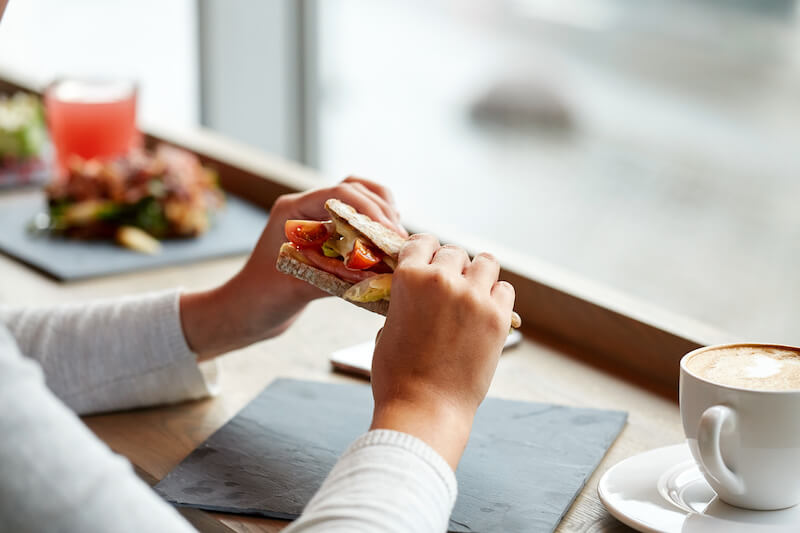 Tilbury has no shortage of enjoyable activities, from outdoor outings to dining and sightseeing. The community has things to do year-round, from an annual Santa Claus parade and Christmas Light Show in the winter to boating and swimming in the summer. These activities provide great opportunities to meet some neighbours and enjoy everything that Tilbury has to offer. Here's a snapshot of some of the many things to do in Tilbury.
Outdoor Activities
Northside Park in Tilbury is where residents can go for an easy 20-minute hike on the Northside Trail. There are also some paved trails in Memorial Park and the Odette Seniors Garden Park, which are next to each other. The Tilbury Centennial Pool, an outdoor pool that opens in the summer, is also located in Memorial Park. The Tilbury Arena is located on Dupuis Avenue. The skating rink has an outdoor park at the corner of Elizabeth Street and Dupuis. It has playground equipment and the city's outdoor splash pad.
The Tilbury Golf Club is a public 18-hole, par 72 course in the south part of town. It also sells memberships for more advantageous tee times. The club is open year-round due to its state-of-the-art indoor golf simulator.
Restaurants, Breweries & Bars
You don't need to travel far to find tasty food in Tilbury! These locally beloved restaurants showcase the region's best cuisine.
18 Wheeler Restaurant: Fish and chips, ribs, wraps, sandwiches and burgers in a family-friendly setting.
The Alley Pub & Grill: Pizza, pub foods and beers on tap, with live entertainment on Friday nights.
Sally's Restaurant: Canadian and Lebanese fare, plus deep-fried ice cream.
Rose's Family Restaurant: Breakfast, lunch & dinner, featuring fresh fish from Lake Erie.
Real Food Kitchen and Bake Shop: Breakfast and lunch cafe with baked goods for sale.
Nearby Attractions
Residents can drive straight south from Tilbury to reach Point Pelee National Park. This peninsula park has numerous sandy beaches on the shores of Lake Erie. Visitors can go canoeing and kayaking inside the park or rent an A-frame cabin for a camping trip. It's also a beautiful spot to visit for a weekend picnic. The park has multiple options for hiking and biking as well.
The Tremblay Beach Conservation Area is north of Tilbury, on the shore of Lake St. Clair. It's one of the best beaches in Chatham-Kent for sunbathing or a picnic, but the water here is unsuitable for swimming due to vegetation.
Employers Near Tilbury
For a town of only 4,700 people, Tilbury has a surprisingly robust manufacturing sector. Companies like Autoliv Canada, Mahle Filter Systems Canada, and Global Vehicle Systems are some of Tilbury's largest employers, generating hundreds of millions of dollars in revenue each year. The proximity to the Detroit/Windsor area makes automotive parts manufacturing essential to the local economy. Stellantis, an automotive assembly company, is the single largest employer in Windsor, followed by the Caesars Windsor Casino. As mentioned above, many Tilbury residents commute to employers in Windsor.
Schools Near Tilbury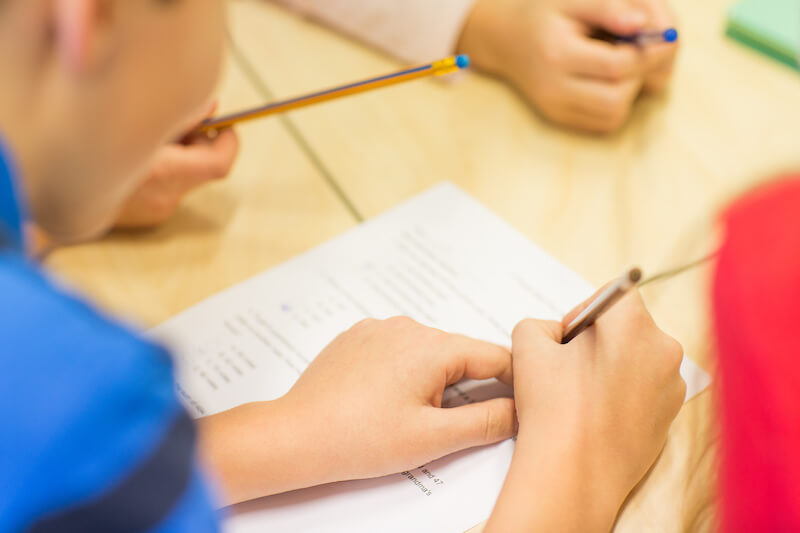 All local elementary school students attend the Tilbury Area Public School, and secondary students attend the Tilbury District High School. This makes it excellent for people searching for a home in or around Tilbury since they don't need to worry about school boundary zones in neighbourhoods. Elementary and high schools are in Zone 7 for local school bus service. The St. Joseph Catholic School is a Catholic elementary school in Tilbury. Students who graduate from St. Joseph often attend Ursuline College in Chatham for secondary school, starting in 9th grade.
Find Your Dream Home in Tilbury
Buying a home in Tilbury is an investment not just in property but in a quality of life that is hard to match. It's where you can create the perfect balance between work and play, city and nature, history and modernity. With its friendly community, amazing neighbourhoods, and rich recreational opportunities, Tilbury provides a lifestyle that caters to all ages and stages of life. So why wait? Come and discover the allure of Tilbury—a charming small town with a big heart. Your dream home, and a community that feels like family, are waiting for you here in Tilbury.
If you're ready to move to Tilbury, contact Team Goran of RE/MAX CARE Realty at (519) 979-9949 to reach a local real estate agent who can help find your Tilbury dream home.