Living in Walkerville: 10 Things to Love About Windsor's Coolest Neighbourhood
Posted by Goran Todorovic on Monday, July 24, 2023 at 11:54 AM
By Goran Todorovic / July 24, 2023
Comment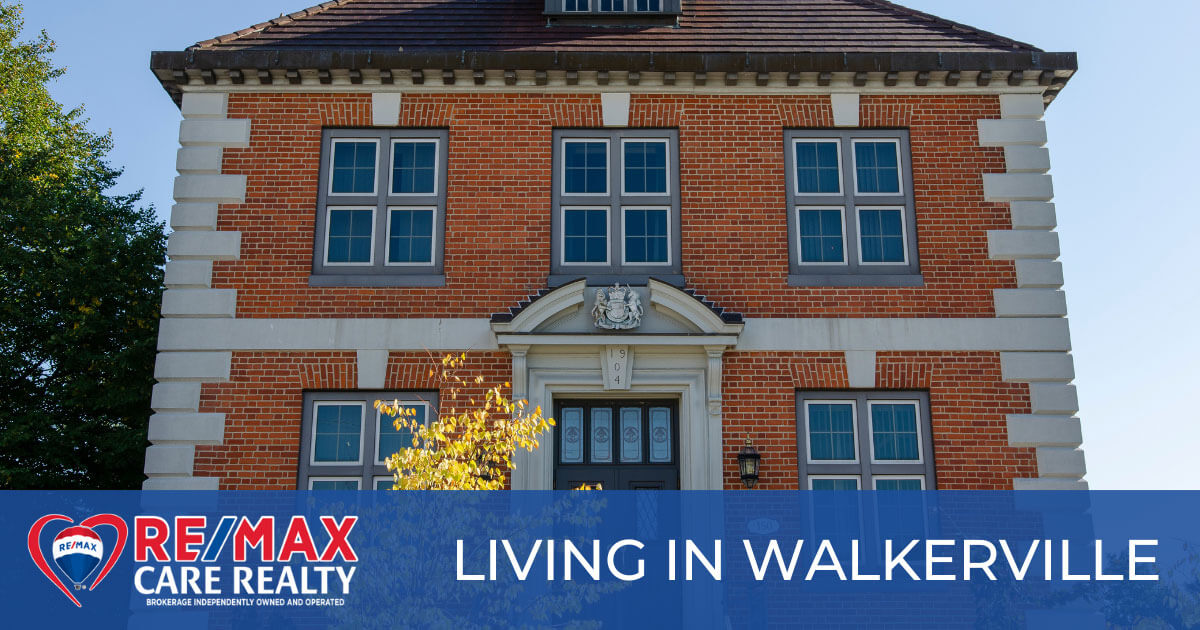 The Walkerville neighbourhood is a great place to live for anyone moving to Windsor.
This historic community can be found directly east of Downtown Windsor. Its boundaries extend to Walker Road on the east, the Detroit River to the South, and Tecumseh Road to the north. Walkerville's roots stretch back to the late 19th century when it was established around the bustling Hiram Walker whisky distillery.
Today, this district has transformed into one of Windsor's most popular business improvement areas (BIAs), showcasing a vibrant blend of old-world charm and contemporary flair. The eclectic mix of independent businesses, eateries, and artistic spaces has contributed to its reputation as a dynamic, trendy hub, making it one of the best neighbourhoods in Windsor.
10 Reasons to Live in Walkerville
Historical Charm: Walkerville is steeped in a rich history that lives on today through an array of beautifully restored Victorian-era homes and other original buildings.
Culinary Scene: The neighbourhood is known for its delicious restaurants that offer something for every food lover.
Arts & Culture: Home to several galleries and the Walkerville Artist's Collective, the community presents an engaging and vibrant cultural scene.
Local Shopping: Walkerville features a range of unique boutiques and local businesses that create a refreshing change from traditional malls and chain stores.
Active BIA: Walkerville's active BIA ensures a well-maintained and thriving commercial district contributing to the community's ongoing economic health.
Community Events: From the beloved Art Walk to festive pop-up markets, Walkerville has many fun community events throughout the year.
Access to Parks & Green Spaces: Walkerville boasts several parks and convenient proximity to the Riverfront Trail, providing residents with great spots for recreation and relaxation.
Investment Opportunity: With its popularity on the rise, Walkerville represents one of the best neighbourhoods for property investors in Windsor.
Walkability: The neighbourhood's layout encourages walking, with most amenities and attractions conveniently located within a short distance.
Proximity to Employers: Some of the best places to work in Windsor, including Ford Motor Company and Windsor Regional Hospital, are just outside the neighbourhood.
The Walkerville Lifestyle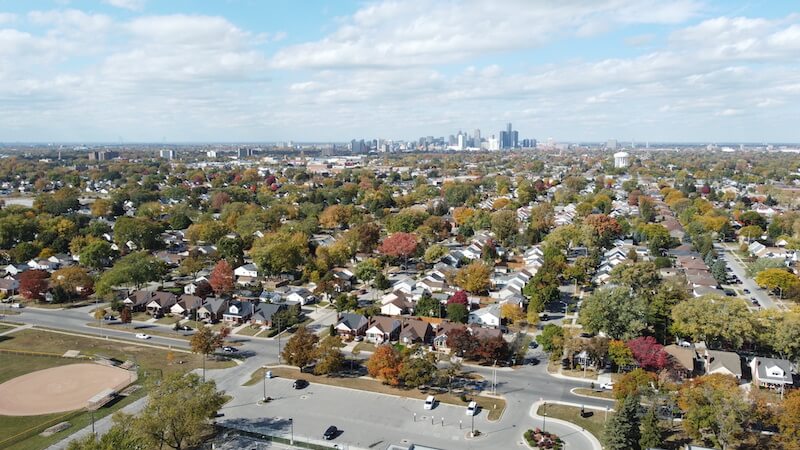 Living in Walkerville provides an engaging and vibrant lifestyle that is hard to replicate. A large part of this unique charm and vitality comes from the Walkerville BIA. As the heart of the neighbourhood's commercial district, the BIA is a central force in stimulating the local economy.
Walkerville locals love exploring the various boutiques filled with unique finds you won't spot in your average shopping centre. When it comes to food and drink, Walkerville's restaurant scene is well-known in Windsor. This culinary hotspot offers a plethora of eateries that are sure to please any palette.
One of the most notable aspects of the Walkerville lifestyle is its walkability. With most amenities and attractions within a short stroll, daily errands, dining out, and socializing become opportunities to enjoy the neighbourhood's lively streetscapes and architectural beauty.
The historic architecture punctuating Walkerville's streets adds another layer of appeal to the local lifestyle. Many of the buildings, from residential houses to commercial structures, bear a testament to the area's rich past that harken back to the era of Hiram Walker's distillery. Walkerville's carefully preserved architectural charm blends seamlessly with modern updates, creating a beautiful juxtaposition that gives the neighbourhood a unique character.
Types of Homes in Walkerville
The real estate market in Walkerville reflects the community's status as one of the most affordable neighbourhoods in Windsor. Most single-family homes cost between $300,000 and $800,000.
Most properties feature the Arts & Crafts architectural style, a design trend that Albert Kahn spearheaded in the neighbourhood. Arts & Crafts homes are characterized by their emphasis on natural materials, simplicity in design, and fine craftsmanship. Typical hallmarks of this style include large front porches, low-pitched roofs, and built-in furniture.
While Walkerville is known for affordability, it still features some of the most luxurious homes in Windsor. High-end buyers can find magnificent Victorian-style homes with intricate details, gabled roofs, wrap-around porches, and prices ranging between $1 million and $3 million.
Walkerville Amenities
The desirable amenities found throughout Walkerville make everyday life extra convenient. From the robust public transit system to the plethora of local shops, Walkerville residents can find everything they need within the confines of their neighbourhood.
Neighbourhood Services
The Walkerville Business Improvement Area (BIA) plays a pivotal role in fostering the neighbourhood's economic prosperity and vibrant culture. Through its initiatives, the BIA supports local businesses, promotes aesthetic enhancements, organizes events, and advocates for policies that stimulate growth and community engagement, thus contributing to Walkerville's reputation as a desirable and dynamic place to live and work.
Walkerville also benefits from Windsor's well-established public transportation system. A total of six bus routes pass through the neighbourhood, providing convenient transit to many popular destinations. The Windsor VIA Rail station is also located on Walker Road, making it easy to get to almost any city in Canada.
Shopping in Walkerville
Shopping in Walkerville is an experience that caters to a wide array of needs and tastes. Stroll through the neighbourhood, and you'll find a carefully curated selection of local clothing stores. An independent bookstore sets the scene for bibliophiles, with its extensive collection encouraging you to slow down, browse, and discover your next great read.
Various salons dot the area, offering everything from hairdressing to beauty treatments, helping you to look and feel your best. For daily necessities, reliable pharmacies are conveniently located throughout the neighbourhood, providing health essentials with friendly, personalized service.
Things to Do in Walkerville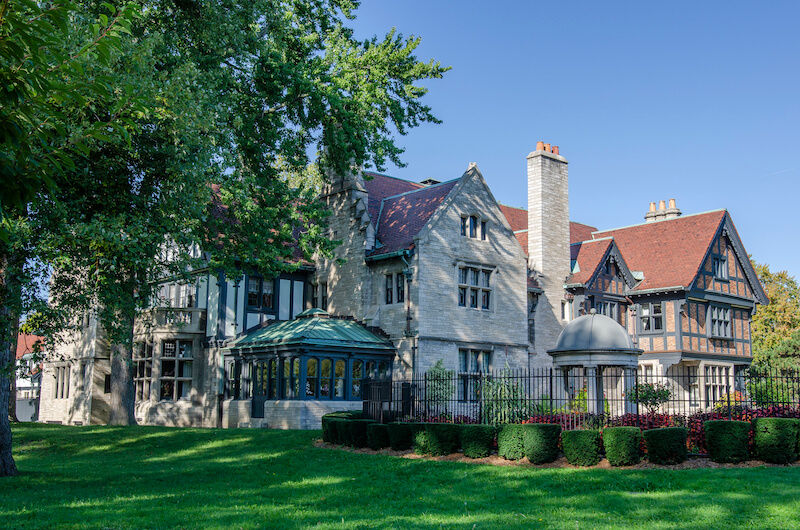 Walkerville hosts a myriad of activities that keep residents entertained all year long. Explore its rich history, evident in the well-preserved architecture, or enjoy a meal at one of the many diverse restaurants. The area's vibrant arts and culture scene promises engaging experiences, from art galleries to music venues. No matter what you like to do for fun, you will surely find it in Walkerville.
Outdoor Activities in Walkerville
Lanspeary Park is a popular outdoor oasis and one of the best parks in Windsor, just a short walk from the shops and restaurants on Ottawa Street. The park is home to the Lions Outdoor Rink, a public skating arena open every winter.
Head to Willstead Park and explore the stunning Willstead Manor for even more outdoor fun. In the southernmost part of the neighbourhood, you can jog, bike, or stroll along the Riverfront Trail and admire panoramic views of the Detroit skyline. The neighbourhood puts on popular outdoor events yearly, including pop-up markets, the Art Walk, and the Holiday Walk.
Restaurants, Bars & Breweries in Walkerville
The culinary scene in Walkerville is as vibrant as the neighbourhood itself. Two streets, in particular, are the epicentre of the food and drink culture: Ottawa Street and Erie Street. Each of these locations boasts a concentration of restaurants, offering a wide variety of cuisines and dining experiences.
Ottawa Street, known for its eclectic mix of eateries, invites you to walk its length and explore. Here, you'll find everything from cozy cafes serving locally-sourced breakfasts to family-owned bistros and trendy gastropubs offering global flavours.
A stroll down Erie Street offers a similar culinary delight. An array of restaurants line the streets, each showcasing unique culinary styles and atmospheres. Local favourites include Spago Erie Street, Mezzo Ristorante, and NaijaFoodEats Restaurant & Lounge.
Nearby Attractions
Windsor offers an array of attractions, many conveniently close to Walkerville. One of the most notable, in the heart of the neighbourhood, is the 36-room Willistead Manor. The home was built in 1906 and is now used for special events like weddings.
You can also explore Windsor Sculpture Park, featuring over 30 large-scale sculptures set along a backdrop of the Detroit River. Visit the Art Gallery of Windsor to enjoy even more contemporary art, or journey into the city's past at the Francois Baby House. Take a stroll along the scenic Riverfront Trail, perfect for biking or walking, with stunning views of Detroit's skyline. The Capitol Theatre, a historic building offering diverse performances, is a must-visit for theatre enthusiasts.
Employers Near Walkerville
Walkerville provides easy access to some of Windsor's top employers. The Ford Engine Plant, a significant contributor to the local economy and Walkerville's history, is conveniently located within the neighbourhood boundaries, making it a stone's throw away for residents.
Beyond the neighbourhood, Windsor offers a host of employment opportunities. Stellantis Auto Assembly, one of the largest employers in the region, continues the city's proud tradition of automotive manufacturing. The bustling Caesar's Windsor provides a range of positions in the hospitality and entertainment industry. Meanwhile, Sutherland Group Canada, a leading provider of business process outsourcing, offers a host of roles in customer service, technology, and business support, underlining Windsor's strength as a dynamic job market.
Schools Near Walkerville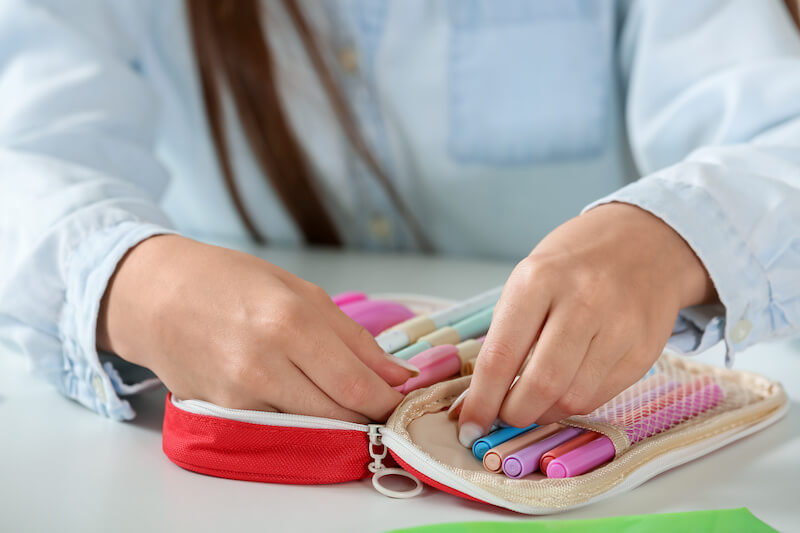 Walkerville is conveniently located near an array of Windsor's schools that provide educational options for all ages. Walkerville Collegiate Institute, the neighbourhood's local secondary school, serves students from grades 9 to 12 and includes a particular focus on arts with the Walkerville Centre for Creative Arts.
Several feeder schools are also found in and around Walkerville. These include King Edward Public School, Hugh Beaton Public School, Prince Edward Public School, and FW Begley Public School. Nearby private schools are An-Noor Private School and Canadian Christian Academy.
Live in Walkerville, One of Windsor's Most Beloved Neighbourhoods
Walkerville is a dynamic neighbourhood that blends historical charm, vibrant local businesses, and a strong sense of community to create a desirable place to live and work. Its rich architectural heritage, thriving BIA, and walkability make it a trendy location for both property investors and full-time residents. Whether you're drawn to its cultural and culinary scenes, the unique shopping experiences, the excellent schools, or the variety of local employment opportunities, Walkerville has something to offer everyone.
If you're looking for your Windsor dream home, contact Team Goran of RE/MAX CARE Realty at (519) 979-9949 to get in touch with a Windsor real estate agent who can help find the perfect place for you.