Welcome to Wallaceburg: 8 Reasons You'll Love Living in Wallaceburg Chatham-Kent
Posted by Goran Todorovic on Monday, July 3, 2023 at 12:08:44 PM
By Goran Todorovic / July 3, 2023
Comment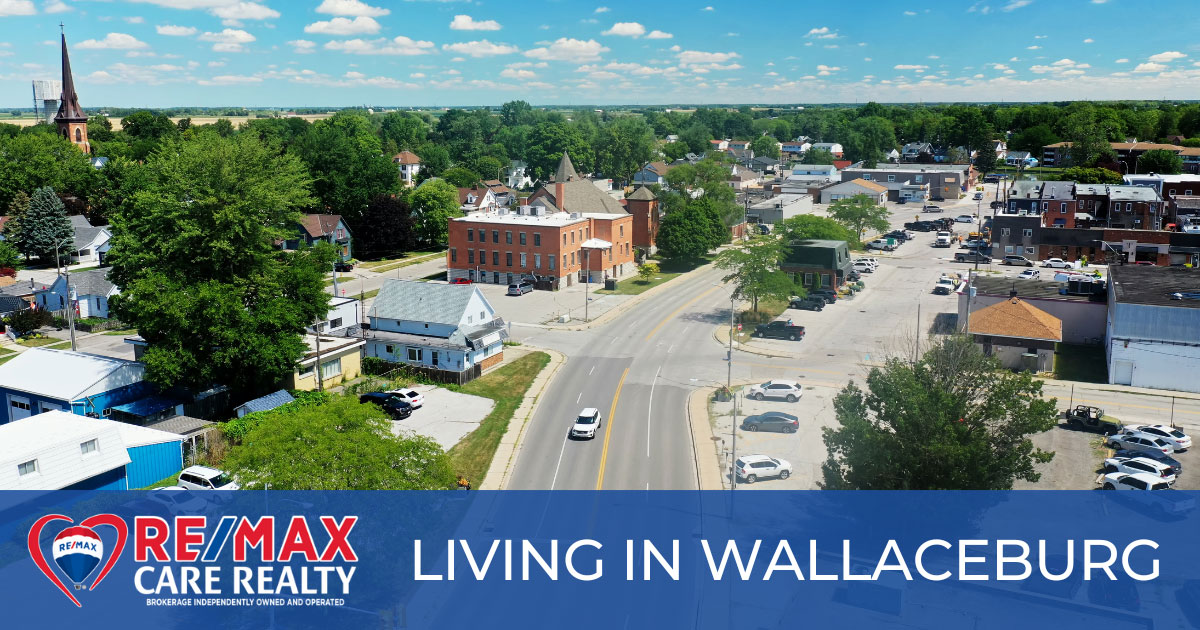 Located in the beautiful province of Ontario in the Chatham-Kent area, Wallaceburg is a vibrant community nestled along the serene shores of the Sydenham River. Offering a perfect blend of small-town charm and modern amenities, this close-knit community provides its residents with a high quality of life.
With its picturesque landscapes, rich history, and welcoming atmosphere, Wallaceburg captivates both newcomers and longtime residents alike. Whether you're seeking a peaceful retreat or a new place to live, here's what makes living in Wallaceburg a fulfilling experience.
8 Reasons to Love Living in Wallaceburg
Access to multiple Canadian-US border crossings
Ideal location for fishing, boating, and hunting
Annual Wallaceburg Antique Motor & Boat Outing (WAMBO)
Sydenham Challenge Dragon Boat Festival
Wallaceburg Farmer's Market
Affordable housing and a booming downtown area
Quaint waterfront homes along the Sydenham River
Numerous parks and outdoor activities
The Wallaceburg Lifestyle
Wallaceburg is about 20 minutes northwest of the Chatham area and an hour from the city of Windsor. This community of around 10,000 people is largely rural, and residents enjoy an excellent quality of life. The real estate market is affordable, and the local economy has a solid manufacturing base. The Seydenham River winds through the town, creating a natural scenic beauty that is hard to beat. Wallaceburg has several marinas that make boating and fishing in the area part of the lifestyle.
Wallaceburg provides many amenities for locals and visitors to enjoy. An indoor pool is open year-round, and there are outdoor tennis courts, parks, an ice rink and arena, and a skateboard park. Numerous festivals bring the community together each year. Thanks to the local farms, Wallaceburg has one of the best farmer's markets in the Chatham-Kent region.
Types of Homes in Wallaceburg
Homes for sale in Wallaceburg consist almost entirely of older single-family detached homes. Bungalows and two-story craftsman homes are some of the most prevalent styles of houses here. About half of the homes in town were built in the 1960s, and the other half are older than that.
Empty lots where buyers can build custom new construction homes can sell in the low-$100s. Homes with three bedrooms and two bathrooms can sell in the $300s to $400s. Even the few luxury homes in Wallaceburg are more affordable than those in other parts of Ontario, with prices typically in the $700s.
Wallaceburg Amenities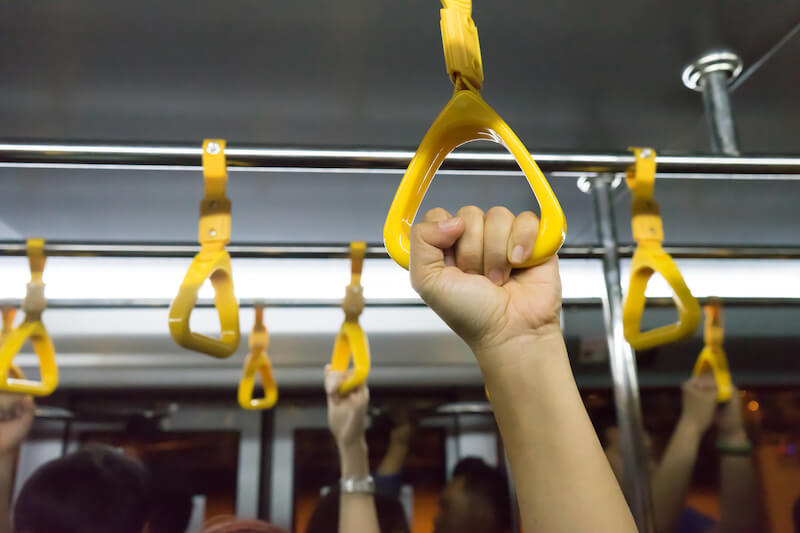 Although Wallaceburg is a rural community, many amenities, services, and shopping opportunities exist. Wallaceburg residents often don't have to drive to another community to find healthcare, community centres, or grocery stores.
Neighbourhood Services
Ride CK is the public transportation service in Chatham-Kent. Route A runs a bus service five times daily between Chatham, Wallaceburg, and the Dresden community for a $5 fare.
The Chatham-Kent Health Alliance runs a small hospital in Wallaceburg. It has a 24/7 emergency department, a five-bed care unit, and full diagnostic and radiological services.
The Wallaceburg Adult Activity Centre is a gym and fitness facility for adults aged 45 and up. In addition to exercise classes, it offers games like cards and pool, music, and other activities to enjoy. Southside Fitness is a gym for teens and adults.
The Wallaceburg Memorial Arena is a hub of local activity. The arena is home to the Wallaceburg Minor Hockey Association and the local curling club.
Neighbourhood Shopping
Wallaceburg has a Walmart Supercentre on the south side of the river, along McNaughton Avenue. This corridor of the town is where many additional shops are located, including a Canadian Tire and a Pet Valu. There are also gas stations, banks, and fast food options here.
The Wallaceburg Farmer's Market is a popular fixture for shopping between June and early October. Local farmers sell fresh fruits, vegetables, honey, maple syrup, and other farm-fresh items every Saturday.
Additional shopping is available in downtown Chatham, only about a 25-minute drive from Wallaceburg.
Things to Do in Wallaceburg
Wallaceburg has indoor and outdoor activities to keep people engaged year-round. Summer attracts many people to enjoy sports in the area, while winters are filled with skating, hockey, curling, and more.
Outdoor Activities
MacDonald Park is a large outdoor area west of Wallaceburg on the banks of the Snye River. The MacDonald Park Trail runs through the park and offers opportunities for wildlife viewing, boating, fishing and much more. There is a boat ramp in the park to launch canoes and power boats for some of the most amazing fishing trips in the region.
Fishermen also flock to the Mitchell's Bay community during the season each year. This Lake St. Clair neighbourhood is directly south of Wallaceburg and has a nice lakeside beach, splash pad, nature trails, and fishing charters on the bay.
Restaurants, Breweries & Bars
The James Street Eatery is a local favourite for dine-in or takeout Canadian fare. It mainly serves fresh fish, steaks, and artisanal pizzas. The Stubby Goat is a bar and restaurant located on Nelson Street. They have live music on the weekends, numerous beers on tap, and various daily specials.
The Black Goose Pub is located right on the waterfront on James Street. It has a patio in the back where guests can enjoy a meal in the summertime right next to the river.
Nearby Attractions
The Wallaceburg and District Museum is worth visiting to learn more about the area. Regular exhibits here include:
The Legion Room
Pioneers
Sports Hall of Fame
Marine & Aquatic
Lee Enfield
Baldoon Mystery
James Street
There is a small admission fee to explore the Wallaceburg Museum, and it sells tickets to special events to help support the venue.
People can also ride the ferry across the St. Clair River to the town of Algonac in Michigan. The Algonac-Clay Township Historical Society is on the west side of the river and has a maritime museum, a historic log cabin, and a Detroit Urban Railway exhibit.
Employers Near Wallaceburg
Wallaceburg's largest employer is Community Living Wallaceburg. It has more than 200 support staff working to provide care for residents.
Manufacturing plays a prominent role in the community's economy as well. Wallaceburg bills itself as the "Tool and Die Capital of North America, " and companies like Lambton Conveyer Limited, Aarkel Tool & Die, and Wabtec Foundry employ hundreds of people from Wallaceburg's workforce.
Schools Near Wallaceburg
The Lambton Kent District School Board administers the public schools in Wallaceburg. Elementary students on the community's west side attend the A.A. Wright Public School, while those on the east side of town attend the H.W. Burgess Public School. Students in grades 7 through 12 attend the Wallaceburg District Secondary School, centrally located on the north side of the river.
Private elementary schools include Wallaceburg Christian School, Holy Family Catholic School, Christ the King Catholic School, and St. Elizabeth Catholic School. Each school is in a different part of the community for students' convenience.
Edward International Academy is a private boarding school in Wallaceburg. It's open to students from abroad in grades 6 through 12 who want to pursue studies in English in Canada. Many graduates expect to go on to attend a college or university in Canada or the US.
The closest college to Wallaceburg is the St. Clair College of Applied Arts and Technology in Chatham. It has about 1,300 students and offers business, health sciences, and technology programs.
Wallaceburg Welcomes You
Living in Wallaceburg offers its residents a unique experience. From its vibrant downtown core to its picturesque waterfront, Wallaceburg provides a range of amenities, recreational opportunities, and cultural events that cater to many interests. Residents enjoy affordable housing options, various schools, and access to essential services. With its welcoming atmosphere and countless opportunities for leisure and growth, it's no wonder why so many people are proud to call Wallaceburg home.
If you're thinking about moving to Wallaceburg, call Team Goran of RE/MAX CARE Realty at (519) 979-9949 to talk with a local real estate agent who can help you find your dream home in Wallaceburg.