What to Know About Mortgages For Land & Rural Homes in Canada
Posted by Goran Todorovic on Wednesday, January 25, 2023 at 10:00 AM
By Goran Todorovic / January 25, 2023
Comment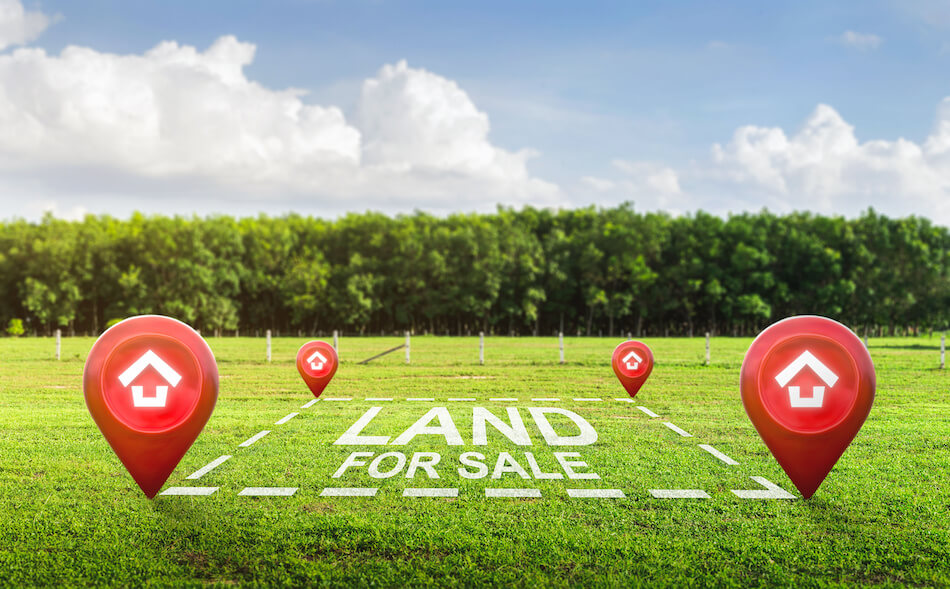 With housing prices heading ever higher and populated areas becoming more congested, more and more buyers are leaning toward building new construction homes on vacant properties. But buying land and building a new home still comes with considerable expenses—often, the cost is similar to that of an existing home. Because of this, most people who purchase land will need to sift through mortgage options, just like with the purchase of an existing home. The process and requirements are mostly similar to getting a mortgage for a house, along with a few unique requirements for land.
For informational purposes only. Always consult with a licensed mortgage or home loan professional before proceeding with any real estate transaction.
Can You Get a Mortgage for Land?
The short answer is yes. Vacant lots and raw land are both types of property that can qualify for mortgages. The requirements to get approved are typically different from those for getting a mortgage on an existing home.
Part of this comes down to the potential uses of the land. Land that is residentially zoned and has existing utilities and services can have down payment requirements as low as 20%. Land in rural areas that lacks services such as power, water, and sewage, on the other hand, can require a down payment of up to 50%.
Buying Vacant Land with No Money Down
Generally, it ranges from hard to impossible to get a mortgage for land in Canada without a significant down payment. This is because lenders want buyers with skin in the game. Building a home is an intensive, multistep process. Lenders need to know you will see the process through.
With land that will only be used recreationally, there isn't the same commitment from borrowers buying a property that will be their primary home.
That said, a few avenues can make it possible for buyers to acquire land without having to go out of pocket for a down payment. Someone who owns a home may have equity available that can be used to purchase the next property. You can borrow up to 80% of a home's appraised value in Canada. This means that a home assessed at $500,000 with $200,000 owed on the mortgage can be used for a home equity loan of up to $240,000.
Unsecured personal loans are also a possibility for some borrowers. To qualify, borrowers will need both a high credit score and a strong employment history with good income. The typical limit for this sort of loan is around $35,000, but a borrower can secure more or less depending on individual circumstances.
Seller financing may be an option in some markets. A buyer can offer a seller a lower down payment than the bank if the seller is motivated and willing to work with them. This can often mean a higher interest rate than the bank because of the additional risk the seller is assuming.
Fees and Requirements for Buying Vacant Land
A down payment on a mortgage is not the only money most buyers will spend out of pocket when buying vacant land and lots, for example. A lender will typically require an appraisal before giving a loan. Costs for this service can range from $350 to $500 or more. Brokerages that help facilitate deals will typically charge a percentage as a fee. Expect to pay around 1% of the cost of the property. And most provinces have land transfer taxes that must be paid at the time of purchase.
Navigate the Land Mortgages Process
Knowing what to expect and what is possible can help buyers access the funding they need. Look into the options in your area and be willing to consider different funding options to make your dream of buying a piece of land a reality. All that'll be left is choosing a new home builder!
For informational purposes only. Always consult with a licensed mortgage or home loan professional before proceeding with any real estate transaction.