4 Most Affordable Neighbourhoods in Windsor: Beautiful Homes, Better Value
Posted by Goran Todorovic on Wednesday, January 4, 2023 at 2:58:20 PM
By Goran Todorovic / January 4, 2023
Comment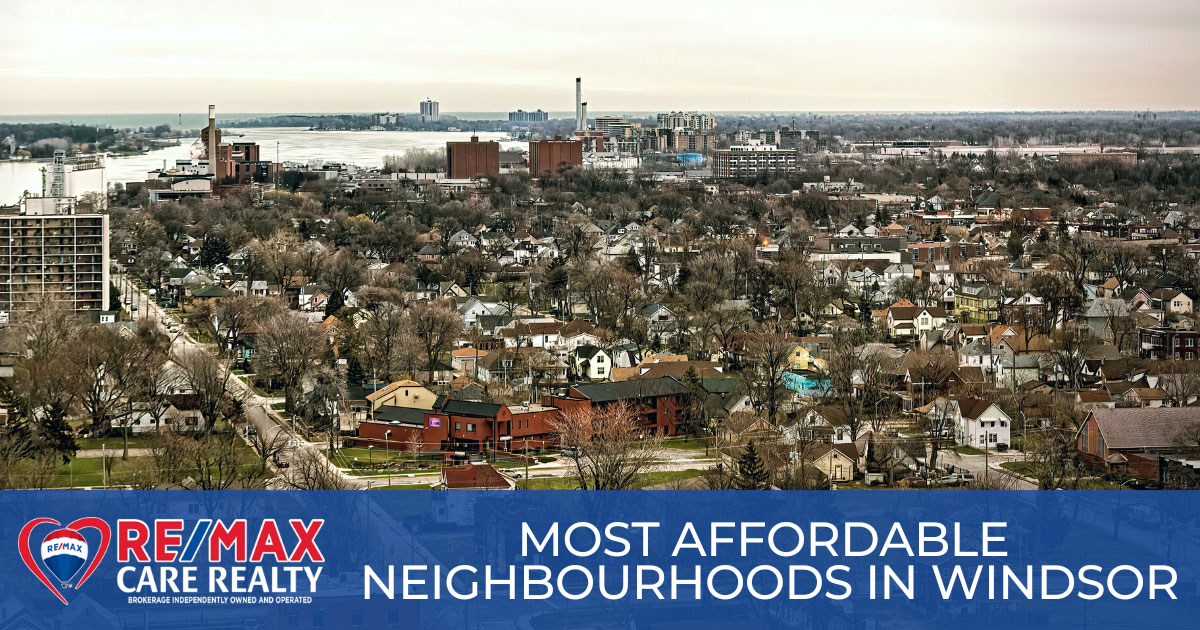 Across from Detroit, Michigan, on the southernmost tip of Canada's mainland, is the city of Windsor, Ontario. Windsor is a city known for its automotive industry, vibrant art scene, and abundant natural beauty.
But its affordability makes it one of the most attractive cities in Canada, and it's a key contributor to the number of homebuyers moving to Windsor. On average, home prices in Windsor are lower than in the rest of Ontario. With the variety offered by Windsor's schools, plenty of great public parks, and a wide variety of mom-and-pop shops, there are plenty of ways to save money while still enjoying the city.
Below are some of the most affordable neighbourhoods in Windsor that are perfect for budget-minded buyers looking to find a home in the heart of Ontario.
Forest Glade
"The Glade," as the locals affectionately call it, is a neighbourhood filled with charm and community spirit—it's also one of Windsor's best neighbourhoods! It's located east of Roseville Gardens and offers winding streets lined with freestanding single-family homes and semi-detached townhomes that are set amongst an array of oaks, sycamores, and maples. Forest Glade's homes for sale list from $300,000–$600,000, making it one of the most affordable neighbourhoods in Windsor.
An ideal community for sports lovers, The Glade boasts an ice skating and hockey venue at Forest Glade Arena. Little River Golf Course also offers a challenging nine-hole, par-35 layout, perfect for beginners and experienced golfers alike, and the neighbourhood's community centre is home to numerous sporting facilities, such as baseball diamonds, tennis courts, and a skateboard park.
Other highlights include the Forest Glade Public Library, Seneca Park, and Forest Glade Plaza. The plaza has a variety of stores and services, including a pharmacy, a kickboxing club, and a deli.
Forest Glade Amenities
Mercato Fresh, Mosul Market, and other gourmet grocery stores
Parks & Rec Gastropub, Smoke & Spice BBQ, and Sugar Spoon Bakery
Stillmeadow Park, Wildwood Park, and other green spaces
Easy access to E.C. Row Expressway
Fontainebleau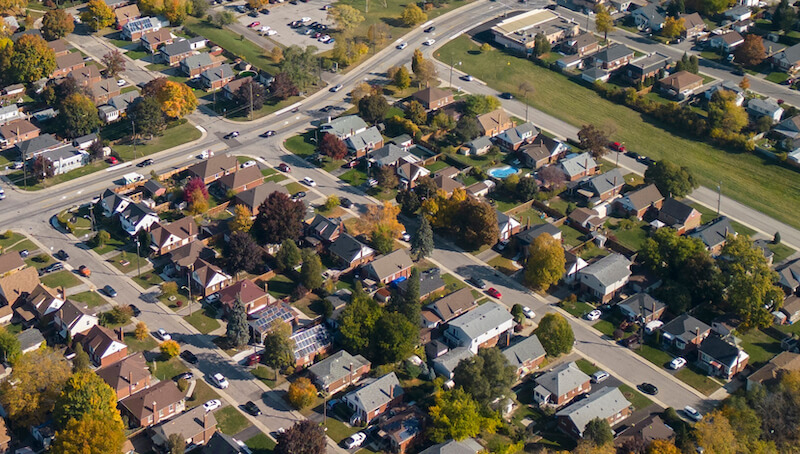 Fontainebleau is a quiet neighbourhood located in central Windsor, Ontario. Much of the area was developed in the mid-20th century, with a steady housing supply over the following decades. Homes are known for their curb appeal, with manicured front lawns, winding flagstone paths, and mature trees. Most are single-storey, Craftsman-style bungalows, but some two-storey homes in mid-century modern and contemporary architectural styles can also be found. Homes for sale in Fontainebleau list from the $300s to the low $700s.
Fontainebleau is a great location for sports and outdoor recreation, as it's home to Central Park Athletics, Fontainebleau Park, and other green spaces that have been outfitted with tracks, trails, and playgrounds. Residents enjoy proximity to the E.C. Row Expressway and a selection of primary schools, plus convenient access to Central Mall, where there are discount stores, casual eateries, banks, salons, and medical professionals. Fontainebleau is also home to Sport Fest Windsor, Children's Fest, and other annual special events.
Fontainebleau Amenities
Fontainebleau Park has a soccer field and walking trails
Restaurants include Factory House, Sofos Greek, and Opa! Windsor
Rockstar Music Hall & Platinum Room Events Centre
William G. Davis and Windsor Adventist public elementary schools
South Windsor
South Windsor is on the south side of the E.C. Row Expressway, east of highways 3 and 401. The proximity to these major roads is one of the area's most significant benefits, providing residents with a quick drive to the city centre, the international border crossing to Detroit, and other spots around Windsor.
While much of South Windsor is residential, it offers various shops and restaurants, particularly along Dougall Avenue. These include popular local favourites John Max Sports & Wings and Lemon Grill Indian Cuisine, among others. Residents can take care of their shopping at the conveniently located Yorktown Square shopping centre, home to several everyday errand spots. Those who like to stay active year-round enjoy the Capri Pizzeria Recreation Complex, which offers indoor swimming, skating, fitness classes, and activities for South Windsor residents of all ages.
Properties in the area are primarily single-family detached houses across a broad price spectrum and generally include three to five bedrooms in styles from modest ranches to spacious Tudors. Homes for sale in South Windsor start in the high-$300s but more typically sell from half a million to the low-$700s.
South Windsor Amenities
Convenient to E.C. Row Expressway, Highway 3, and Highway 401
Dougall Avenue shopping and restaurant corridor
Yorktown Square shopping mall
Capri Pizzeria Recreation Complex
Roseland Golf & Curling Club
Central Park
Devonshire Heights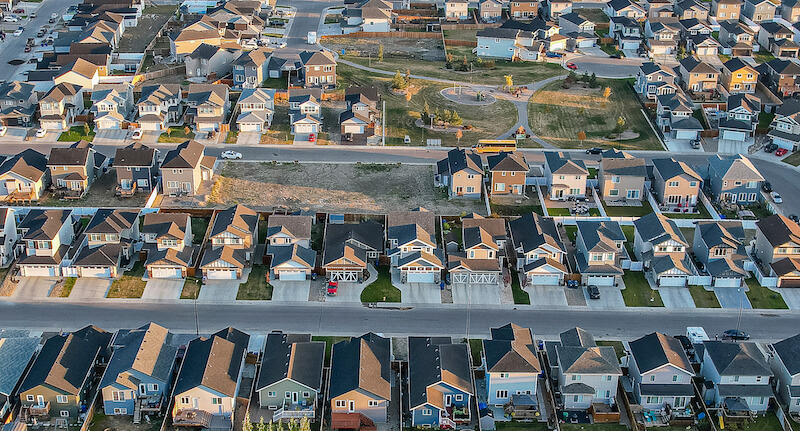 Devonshire Heights is another top Windsor community for its combination of high-quality homes, convenient amenities, and affordability. It contains the area bounded by E.C. Row Expressway, Division/Provincial Road, and the Windsor International Airport.
Devonshire Heights is one of Windsor's best neighbourhoods for shopping, no matter what residents are looking for. Various big box stores and popular chains are in the Walker Square area near the intersection of Walker and Provincial Road, while Devonshire Mall anchors another shopping district in the community's northwestern corner. Those looking for a more natural experience can enjoy several community parks, like Devonshire Heights Park's green space, sports facilities, and playground. Residents can also take advantage of more than four kilometres of serene walking trails in the Devonwood Conservation Area and the community's location adjacent to Windsor International Airport.
Like other nearby neighbourhoods, Devonshire Heights' housing primarily consists of single-family detached properties, supplemented by some newer townhome communities. Most are one-story ranch or cottage-style houses. Homes for sale in Devonshire Heights begin in the mid-to-high-$200s for older or more modestly sized two- or three-bedrooms, but the majority list in the low-$400s and low-$600s.
Devonshire Heights Amenities
Convenient to E.C. Row Expressway
Windsor International Airport
Devonshire Mall
Devonshire Heights Park
Devonwood Conservation Area
Walker Homesite Park
Leafield Park
Find Your Home in Windsor
The most affordable neighbourhoods in Windsor, Ontario, boast an impressive stock of well-maintained homes with easy access to modern amenities. Sandwich and Ford City stand out for their nightlife options and vintage charm, while Forest Glade and Fontainebleau offer serene suburban vibes with access to sports facilities. Roseville Gardens and East Windsor are great picks for those who want to be in the center of it but also reasonably close to the water.
These elements, combined with the city's international airport, regional train station, and the ease of driving in Windsor, make it an excellent option for anyone looking for an affordable and exciting lifestyle in Ontario.
If you're looking for your Windsor dream home, contact Team Goran of RE/MAX CARE Realty at (519) 979-9949 to get in touch with a Windsor real estate agent who can help find the perfect place for you.