5 Most Expensive Towns in Essex County: Where to Find Luxury Real Estate
Posted by Goran Todorovic on Monday, April 10, 2023 at 3:09:09 PM
By Goran Todorovic / April 10, 2023
Comment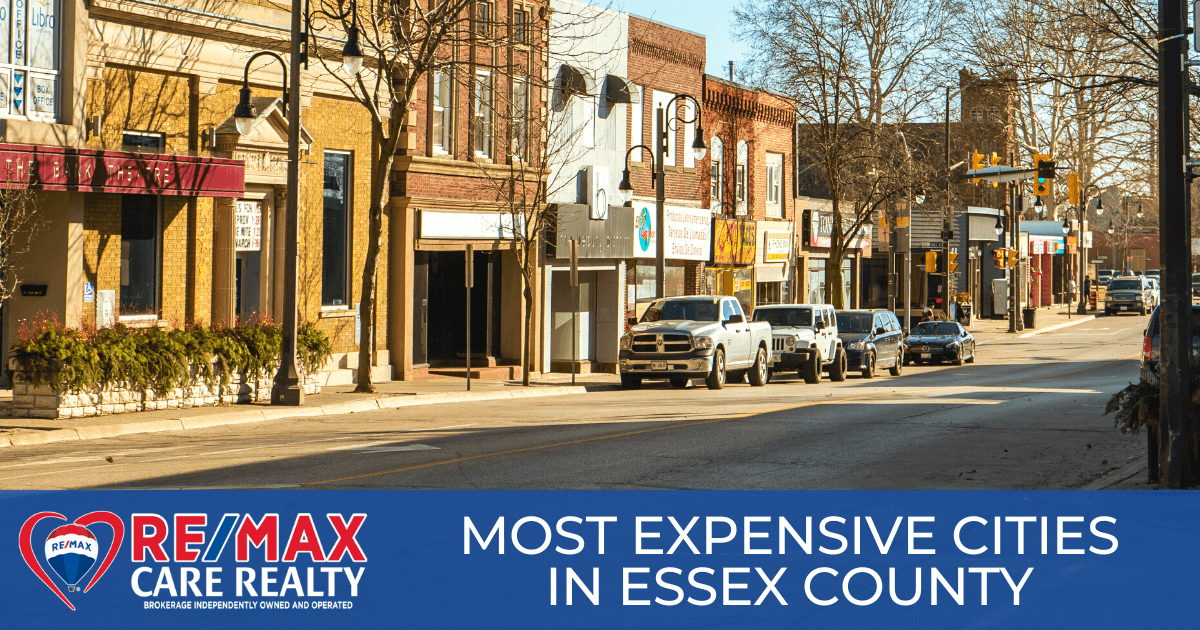 There are few places in Canada quite like Essex County, Ontario. This gorgeous expanse of land is set between Lake St. Clair and Lake Erie and is convenient to big cities like Windsor, Detroit, and even Toronto. It also has a strong, diverse economy ranging from agriculture to tech to tourism, providing residents with the best of all worlds.
But Essex County is also peppered with some of Ontario's best places to call home. That's especially true for those with the budget to spend more on their new house, townhome, or condo. Here are five of the most expensive cities in Essex County for those with big budgets and who want to put down roots in the area.
LaSalle
Just south of the city of Windsor along the Detroit River and centred around the northwestern part of the municipality, LaSalle is a popular choice for would-be homebuyers for its gorgeous natural scenery and small-town community feel. Residents can enjoy the river through numerous marinas and waterfront parks or grab a bite at one of the town's restaurants along Front Road/Highway 18, like The Hideout Bar and Grill. It's also home to the regionally beloved LaSalle Strawberry Festival, which celebrates the town's agricultural heritage with a parade, carnival, concerts, and more. LaSalle also benefits from its location close to Windsor and Detroit's jobs, services, and attractions, an easy drive along the adjacent Highway 3 or 401.
Homes are mainly single-family detached properties, ranging from modestly sized, older houses to sprawling, modern new construction builds. While they span a similarly wide price range and start around the low-$500s, most homes for sale in LaSalle are more commonly available from just under $1 million to $3 million.
Buyers can also find townhomes and condos in the city's more developed northern and eastern areas, starting in the low $500s and reaching nearly $1 million. Finally, those looking to build their dream home can choose from lots ranging from less than $50,000 to the high six figures.
LaSalle Amenities
Extensive golf course options
Numerous marinas
Vollmer Culture and Recreation Complex
Essex County Library - LaSalle Branch
Adjacent to Highways 3, 401, Windsor
Kingsville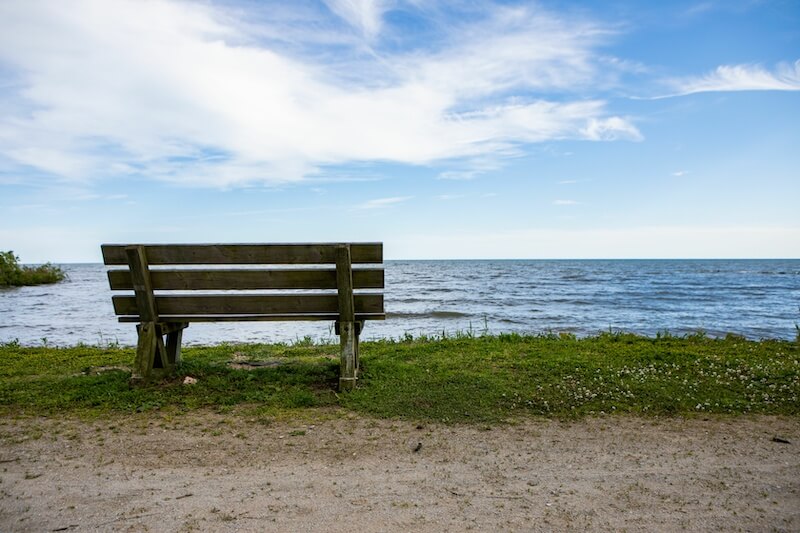 Canada's southernmost town, Kingsville, sits on the shore of Lake Erie and is brimming with quaint charm. This small town has a ton to do, particularly for those who love shopping, a good restaurant or an adult beverage.
Within the conveniently laid out downtown, residents can chow down on dinner and Greek favourites at Chuckwagon restaurant or the tacos and small plates of El Diablo. Afterward, options like Grove Brewing Company or Pelee Island Winery showcase the town's brewing and winemaking heritage. Several local shops and convenient chains are also downtown, particularly near the intersection of Division and Main streets. However, those who'd prefer to get out into nature can enjoy Lakeside Park right in town or head a few minutes down the road to Cedar Island Beach for unmatched Lake Erie views and a chance to take a dip or fish.
The vast majority of Kingsville's housing is made up of detached single-family homes. Starting around the $500s, many homes for sale in Kingsville are available for up to more than $1.25 million. The town also offers a handful of luxury properties ranging in price between $1.5 million and $2 million. A handful of condos can also be found in central Kingsville from around the $500s to the mid-$600s.
Kingsville Amenities
Lakeside Park
Kingsville Arena Complex
Cedar Beach and Cedar Creek Conservation Areas
Chrysler Greenway access
Essex County Library - Kingsville Branch
Kingsville Golf & Country Club
Amherstburg
Set in the southwestern corner of Essex County where the Detroit River and Lake Erie meet, Amherstburg is a charming community home to numerous historic sites and museums, from the Amherstburg Navy Yard National Historic Site of Canada to the Fort Malden National Historic Site and the Amherstburg Freedom Museum. These are all located within blocks of each other in the walkable downtown district, which is also home to restaurants, local businesses, and parks.
In addition to the more developed central Amherstburg area, the town also covers vast stretches of space to the south and east, including many smaller lakefront communities and the Holiday Beach Conservation Area, a popular swimming, hiking, and canoeing spot.
While single-family detached homes are Amherstburg's most common housing type, buyers can also find a selection of townhouses and condos. This latter group starts in the mid-$400s and reaches nearly a million dollars. Detached homes for sale in Amherstburg begin around the same level but can soar to over $2 million for the area's largest luxury homes. Homesites are typically available from the $300s.
Amherstburg Amenities
Extensive riverfront and lakefront property
Numerous historic sites and museums
Multiple marinas
Holiday Beach Conservation Area
Libro Credit Union Centre
Coachwood Golf and Country Club
Cypher Systems Group Greenway access
Leamington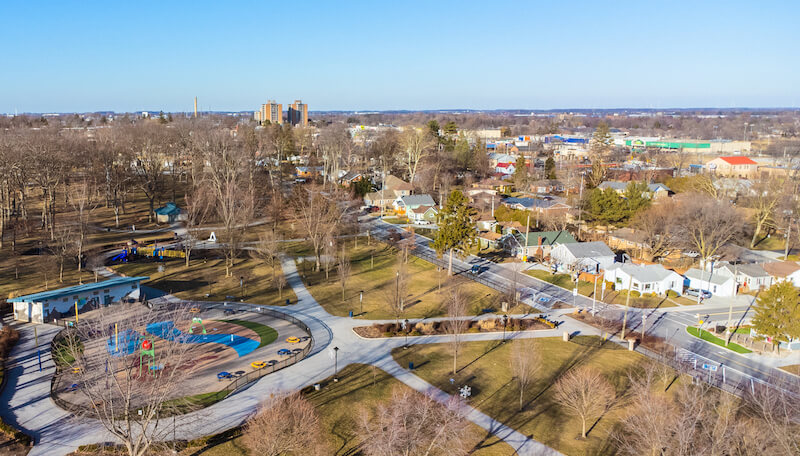 Leamington, once known as the "Tomato Capital of Canada," sits on the Lake Erie waterfront close to Point Pelee National Park, the southernmost point of mainland Canada. Access to this gorgeous park and its hiking, birdwatching, and beaches is one of the best parts of this charming town, which has no shortage of opportunities to enjoy the lake and comparably mild weather.
Closer to downtown, residents can relax at Seacliff Park and Beach or catch a ferry to explore Pelee Island, one of the region's top wine destinations. There's also a thriving downtown district packed with restaurants centred around the intersection of Erie and Talbot streets. This area is also home to unique local shops, art galleries, and more.
Homebuyers shopping in Leamington will find almost entirely single-family detached homes, including many luxury properties on the lakefront ranging from $1.5 million to $3 million. While some older or more modestly sized properties start in the $300s, most Leamington homes for sale are available from between the $500s and $1 million.
Leamington Amenities
Point Pelee National Park
Seacliff Park and Beach
Rick Atkin Park
Leamington Municipal Marina
Pelee Island Ferry Terminal
Nature Fresh Farms Recreation Centre
Leamington Arts Centre
Lakeshore
Those who love life on the water will find plenty to enjoy about the vast town of Lakeshore, spanning more than 30 kilometres of Lake St. Clair waterfront east of Windsor.
Within Lakeshore, residents can choose from several smaller neighbourhoods, including Belle River, Emeryville, Deerbrook, Comber, Elmstead, and other smaller settlements. Residents can take advantage of the gorgeous and fun area at spots like Lakeview Park's beach or head out on the water from one of several marinas and boat launches.
Plenty of shopping, dining, and everyday services exist in more developed areas like Belle River. Inland portions of Lakeshore are mainly agricultural but are still convenient to Windsor amenities through one of the numerous highways running through the community. Residents can also travel much further, in a way—out of this world—at Lakeshore's Hallam Observatory, part of the Royal Astronomical Society of Canada.
Throughout Lakeshore's varied communities, homes are almost uniformly single-family detached properties selling from the $400s and up. However, most homes for sale in Lakeshore list from the $800s to $2 million, mainly for lakefront properties or those with extensive land. Homesites start around a quarter million and can reach upwards of $3 million for exceptionally spacious lots.
Lakeshore Amenities
Lakeview Park
Tremblay Beach Conservation Area
Belle River Marina
Atlas Tube Recreation Centre
Willow Creek Golf Course
High Costs & High Standards of Living in Essex County
From the convenient suburbs of Windsor to gorgeous lakefront escapes, there's a lot of variety in these top high-priced Essex County cities. Still, they all provide an excellent quality of life and some of the county's best homes.
If you're ready to move to Essex County, contact Team Goran of RE/MAX CARE Realty at (519) 979-9949 to reach a local real estate agent who can help find your dream Essex County home.