5 Most Expensive Neighbourhoods in Windsor: Luxury Real Estate in Top Communities
Posted by Goran Todorovic on Thursday, December 8, 2022 at 4:32:59 PM
By Goran Todorovic / December 8, 2022
Comment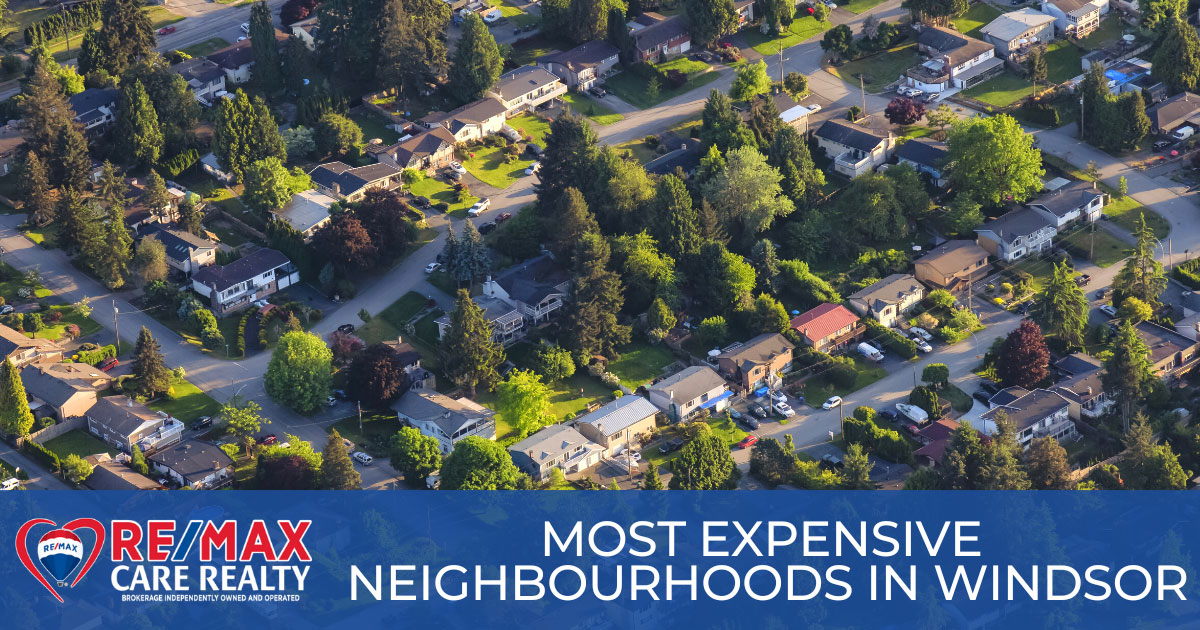 Just across the Detroit River from bustling Detroit, Michigan, lies Windsor: a Canadian city full of lush green spaces and waterfront attractions. Living in Windsor means proximity to big-city amenities while still being small enough to enjoy a peaceful, stress-free lifestyle.
With Windsor employment opportunities in the tech and auto industries, the city is quickly becoming one of the most desirable places to live in Canada. The cost of living is generally low, but a few the most expensive neighbourhoods in Windsor command higher prices. If you're looking for a luxury home, check out these Windsor neighbourhoods.
Walkerville
Situated on the southern banks of the Detroit River, Walkerville is a quintessential neighbourhood steeped in history and culture. Its position near the water provides panoramic views of the Detroit skyline, and its housing stock showcases a mix of Victorian and Edwardian architectural styles. Homes for sale in Walkerville list from $600,000 to $1 million for single-family properties with ample square footage, though smaller homes can go for under $500,000, and larger properties can sell for upwards of $1 million.
Walkerville was named after the prolific Canadian distiller and entrepreneur Hiram Walker, who founded the municipality in 1890. Nowadays, Walkerville houses one of Canada's grandest estates, Willistead Manor. Completed in 1906, rooms in this Tudor-style mansion are available for rent and make great venues for special occasions. Walkerville is also known for its top-notch restaurants like the Twisted Apron, Vito's, and Nola's, located on busy Wyandotte Street near the Old Walkerville Theatre. Residents enjoy walking to neighbourhood staples like Urban Art Market and Juniper Books, as well as the nearby Bert Weeks Memorial Gardens, where a stunning fountain awaits.
Walkerville Amenities
Walkerville is home to several riverfront parks and green spaces serving as popular venues for concerts and festivals
Founded in 1925, Windsor Regional Hospital is a major medical centre located in the heart of Walkerville
Ottawa Street between Lanspeary Park and Windermere Road is teeming with trendy shops and local eateries, as well as the Walkerville Artists Collective
Popular breweries in the neighbourhood include Chapter Two Brewing Company and Walkerville Brewery
Downtown Windsor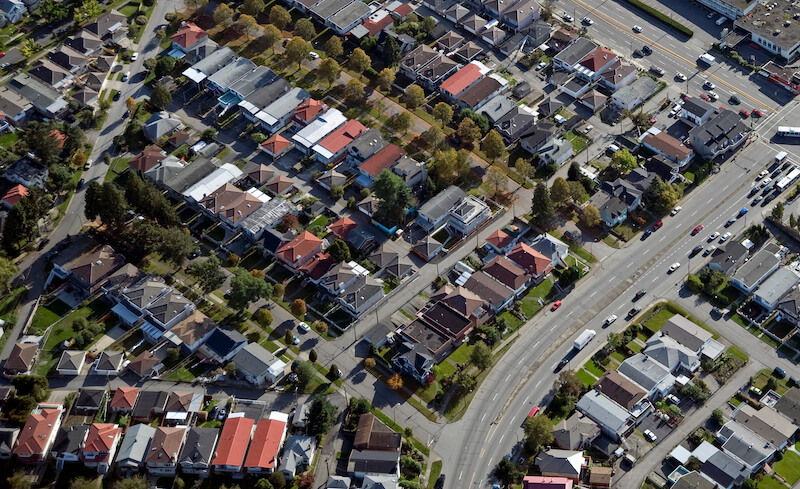 Downtown Windsor is a walkable enclave of one-way streets, condo towers, and single-family homes. The neighbourhood is close to the river, offering residents views of the Detroit skyline and Windsor's waterfront. Many popular restaurants and bars line Ouelette Avenue in the city centre, with places like Treehouse Bar & Grill and Loose Goose Lounge drawing in locals and visitors alike. The area is home to the Windsor Symphony Orchestra and The Capitol Theatre, which host a variety of musical acts throughout the year. Other neighbourhood highlights include Adventure Bay Family Water Park, Caesars Windsor, and the Downtown Windsor Farmers' Market.
Homes for sale in Downtown Windsor list from $300,000 to $900,000 for spacious, single-family properties. Downtown is also home to some of Windsor's condos for sale, typically found in high-rise buildings and listing from $250,000–$600,000. Some of the most luxurious condos feature a wall of windows and a balcony to marvel at the Detroit skyline.
Downtown Windsor Amenities
Downtown Windsor has the best nightlife in the city, with bars like Blind Owl, Villains, Tequila Bob's, and The Bull and Barrel Saloon
Shops in Downtown Windsor are an eclectic mix of independent boutiques, vintage stores, and other retailers
The Riverfront Promenade is a popular spot to take in the scenery or bike along the river
The Windsor International Film Festival, SummerFest, and other annual events are all held in the city's downtown core
East Riverside
One of Windsor's best neighbourhoods, East Riverside, is a quiet residential community tucked away on the Detroit River. It's located south of Peche Island in the city's northeastern corner. Home to luxurious waterfront properties, the area has some of the most expensive homes in Windsor. Among the priciest are custom-built, single-family properties on or near Riverside Drive. The most luxurious East Riverside homes for sale list from $1–$3 million. However, buyers who do not prefer waterfront views can find a more affordable housing stock south of Little River Boulevard, which bisects the neighbourhood from east to west. Here, sale prices range from $400,000 to $900,000.
Neighbourhood amenities in East Riverside include Riverside Sportsmen Club, a membership-based facility with an elegant banquet hall; Sand Point Beach, a riverside park with a beach volleyball court; and the 45-acre East Riverside Park, which offers a playground and nature trails. In addition to plenty of nature-based activities, East Riverside boasts top-rated restaurants like Harbour House, River's Edge Tap & Table, and vegan-friendly Healthy Mama. Shops in East Riverside include Maison Mary Anne, L'Ambre Boutique, and other specialty stores.
East Riverside Amenities
Home to one of the city's largest nature parks, Little River Corridor offers 200 acres of lush greenery and wildlife viewing opportunities
Peche Island has 100 acres of wooded parkland to explore, and residents may reach it by booking a tour with the city's parks department
East Riverside is convenient for winter sports enthusiasts, as Tecumseh Recreation Complex offers ice rentals all year long
Other popular green spaces in East Riverside include Shanfield Shores, Lacasse, McHugh parks, and the Ganatchio Trail
Riverside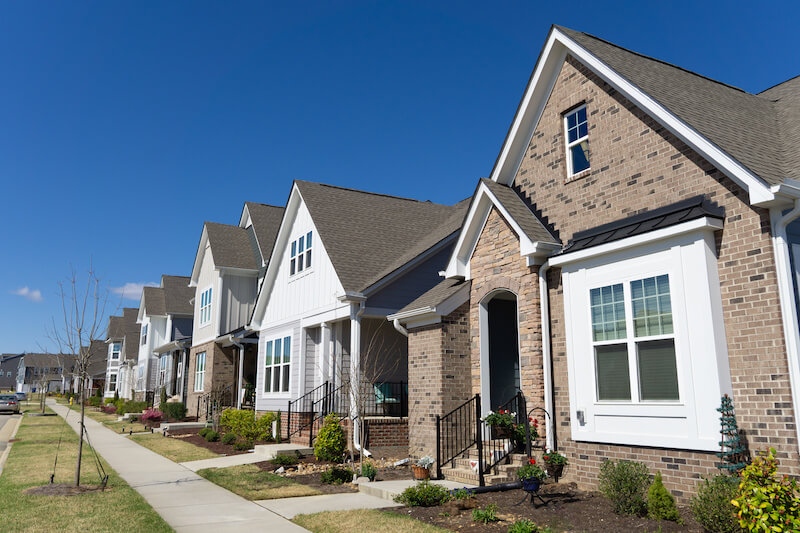 Located on the southern banks of the Detroit River and west of East Riverside, the Riverside neighbourhood is home to some of the most spectacular luxury homes for sale in Windsor. Spanning 200 blocks, this historic district boasts a collection of charming Victorian-style cottages, many dating back to the 1920s, and modern-day luxury homes that showcase the city's ubiquitous stone-and-brick exteriors.
Other vintage features include 1920s street lamps, unique gabled roofs, and Tudor-style architecture. A 16-foot pavement with a mid-block island lines the shady, picturesque streets of Prado Place, creating a peaceful atmosphere for residents. Other parts of Riverside also feature modern brick-and-mortar properties, which tend to be more affordable than those in Prado Place. Single-family homes for sale in Riverside list from $400,000 to $2 million, but buyers can find some condos and townhomes for just under $400,000.
Outdoor enthusiasts will appreciate Riverside's patchwork of green spaces and trails, including Coventry Gardens, a flower-filled oasis overlooking the Detroit River. Another is Wyandotte Street, a busy shopping and dining destination with vibrant shops and restaurants that reflect the local Italian and Greek heritage. Popular Riverside eateries include Thompson House, a local favourite for pub grub, and Sandy's Riverside Grill, which serves homey meals like steak sandwiches and poutines.
Riverside Amenities
Many shops along Wyandotte Street, including vintage boutiques, bakeries, music stores, and hair studios
Many of the 205 parks located in Windsor can be found in or near Riverside, including the waterfront Alexander, Reaume, and Kiwanis parks
Riverside is home to Windsor Yacht Club, which hosts a weekly sailboat race and dinners at the harbour
Riverside Drive is one of the area's main roads, known for its scenic 5-kilometre loop and water views
Southwood Lakes
Southwood Lakes is located in the city's southernmost reaches near Windsor International airport. Four lakes make up this up-and-coming, upscale neighbourhood: Lake Como, Lake Grande, Wolfe Lake, and Lake Laguna. A collection of executive homes, which have been thoughtfully designed to provide the homeowner with the utmost comfort and luxury, surround the community's tranquil lakes. In addition to water views, homes often have covered garage space, stone exteriors, contemporary interiors, and sprawling private gardens. Two-storey floor plans and ample square footage are also standard features in Southwood Lakes. Homes for sale in Southwood Lakes typically list from $500,000 to $2 million.
Several local businesses in the community operate out of residential dwellings that have been converted into offices, spas, and other retail spaces. These include daycares, language services, health and beauty shops, and other establishments. Having these amenities right in the neighbourhood makes getting things done in Southwood Lakes easier and more convenient. Meanwhile, the popular Devonshire Mall, which offers everything from boutiques to casual eateries, is just a stone's throw away, and so is the Roseland Golf and Curling Club, a local favourite.
Southwood Lakes Amenities
Hotspots within the community include Cup or Cone Creamery and Swinging Soaps Beauty Shop
Each lake has a park facing the water, and Herb Grey Nature Reserve is also located nearby
Antonino's Original Pizza and Devolli's Famous Omelettes are popular nearby restaurants
Southwood Lakes offers convenient access to major roads and highways, including Highway 3, Highway 401, and EC Row
Find Expensive Living in Windsor
Windsor's most expensive neighbourhoods offer a one-of-a-kind blend of luxurious amenities and waterfront views set against a backdrop of natural beauty. Properties are well-built, feature eye-catching brick-and-mortar exteriors, and often come with premium upgrades, such as stone countertops, stainless steel appliances, and open-concept layouts.
Although Walkerville, Downtown Windsor, East Riverside, Riverside, and Southwood Lakes are among the most expensive in the city, those considering moving to these areas may find that they're comparatively more affordable than other major cities in the province, including Toronto. Their value lies in the exceptional quality of life they provide and the many amenities that add to it. Driving in Windsor is a breeze, and access to Windsor's schools and parks is tremendous.
Whether it's the plentiful waterfront parks and restaurants in Riverside, or the fully-equipped executive homes in Southwood Lakes, it's easy to see why these neighbourhoods are among the most sought-after in Windsor.
If you're looking for your Windsor dream home, contact Team Goran of RE/MAX CARE Realty at (519) 979-9949 to get in touch with a Windsor real estate agent who can help find the perfect place for you.