Moving Timeline & Tips For a Smooth Home Transition
Posted by Goran Todorovic on Monday, December 20, 2021 at 7:28 AM
By Goran Todorovic / December 20, 2021
Comment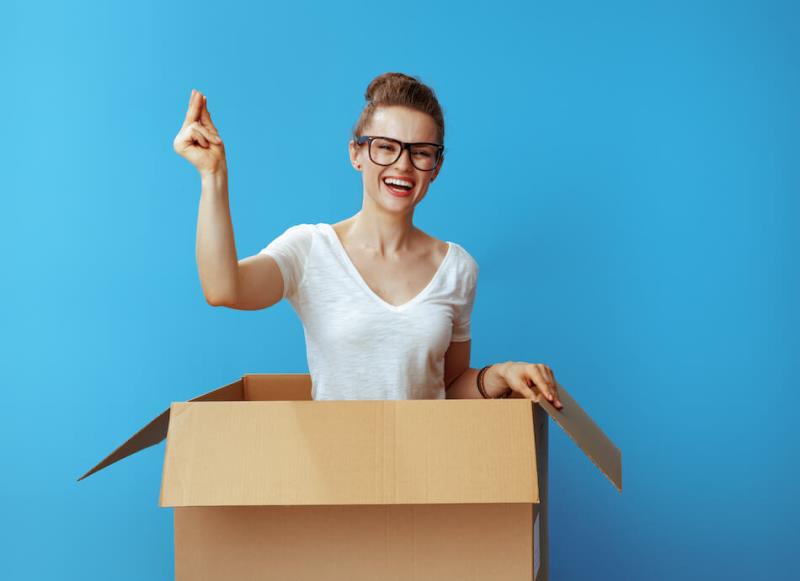 Moving can be a thrilling experience. However, after choosing a mortgage and funding a down payment, it may seem like packing up and moving to the new house is just extra stress. Moving doesn't have to be so hard, though. These transitions will be easier for the entire household with some thoughtful planning. Regardless of the distance or destination, these moving tips and timeline strategies can bolster success and ease stress. Keep reading to learn how to have your easiest move yet.
Two Months Before Moving Day
Get things moving in the right direction with a binder of notes dictating what needs to be done and any documentation that will be useful during the haul. Make copies of identification, rental or purchase agreements, outstanding bills, and any claims to be made for deposit receipts.
Let any landlords or agents attempting to sell a current property know the timeframe of the move. At least two months in advance to book professional moving services is highly advised, particularly during summertime, which is peak moving season.
Six Weeks Before Moving Day
Organization of goods to be kept and moved along with getting rid of any clutter should start six weeks before moving. Lighten the load with donations, gifting, and selling items that don't make the cut. Pack non-essentials such as extra bed sheets, garage goodies and those things tucked away in the attic. Declutter makes your move more manageable and eliminates tripping risks and other home safety hazards.
Keep a detailed inventory list, and check-in with medical and service providers to get a copy of essential records for transfer. Schools, insurance carriers and employers will need a bit of notice, so check these off the list ASAP.
One Month Before Moving Day
The four weeks before moving day are pivotal, so reach out to moving companies, real estate agents or rental landlords, and anyone involved in the process to confirm the time and date. If hotels or flights are necessary, confirm bookings. If an auto moving company is transporting vehicles or will be driven to the new home, make sure that pickup times are finalized or that the auto is ready for the journey with a checkup and current insurance.
Two to Three Weeks Before Moving Day
Check in with current physicians for a physical, get medication refills, arrange for document transfers and consider getting a recommendation for new doctors in the future city. Get signed up with utility providers to set startup dates and pay any required deposits for services to be active upon arrival.
This is also the best time to make arrangements for moving pets to Canada if moving internationally. If there is a need or desire to meet up with neighbours, family, or friends before heading out, do so now. It could be an excellent opportunity to get rid of last-minute donations to lighten the haul further.
Last-Minute Moving Tips Before Moving Day
There's no time to waste with just a week or two to go, so finish packing up and labelling those boxes. Put things that will be needed upon arriving set aside to go into the moving truck last. Of course, depending on how far the new home is from the starting point, extra bags may be needed with pertinent items for a few days of travelling. For long road trips or overnighters, bring along essentials including:
Hygiene Supplies
Medications
Clothing
Drinks and Snacks
First Aid Kit
Sheets, Blankets and Cleaning Supplies
Be mindful of what professional moving companies cannot move, and make plans to eliminate any flammable or hazardous materials or use personal transportation. This will include moving living houseplants, oil lamps, and landscaping tools that have fuel in them.
All Ready for Moving Day?
If you stick to these tips, the day of your move should be a breeze. Simply double-check the moving planner, make sure the phone has a reasonable charge, pack up those final items and do a last-minute peek in the mailbox. Let neighbours know that you are on your way out so they can keep an eye on the place until a sale occurs or a new occupant rents the home. With all that taken care of, all that's left to do is enjoy your new home.