Living in Chatham-Kent ON: 11 Things to Know Before Moving
Posted by Goran Todorovic on Monday, June 12, 2023 at 8:30 AM
By Goran Todorovic / June 12, 2023
Comment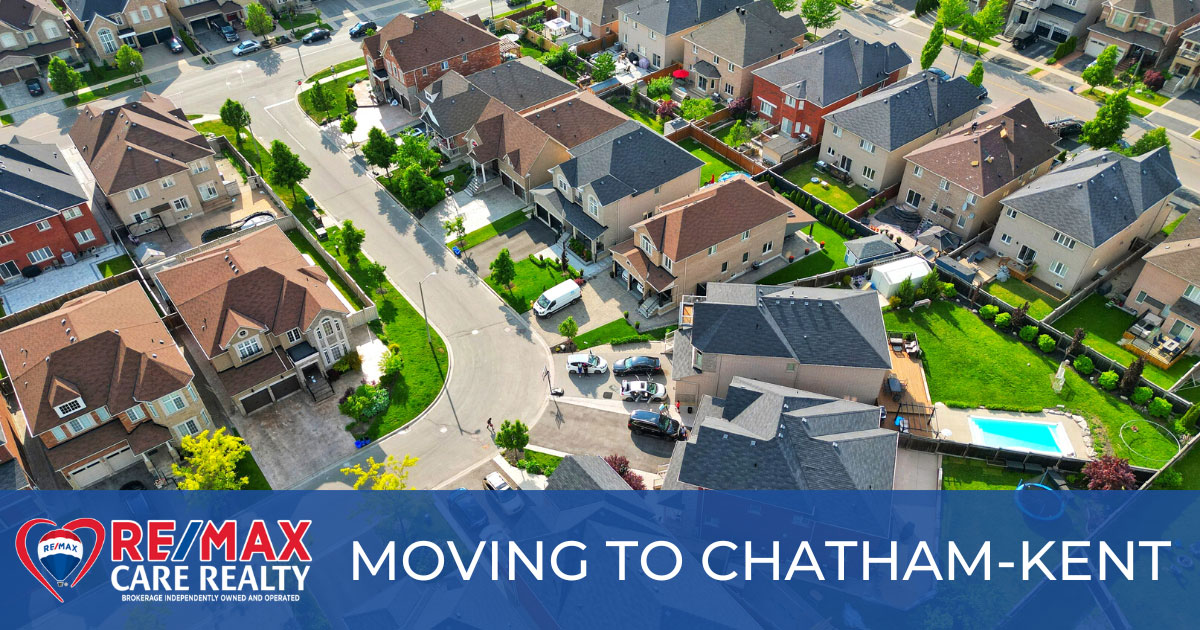 Living in Chatham-Kent, ON
The beautiful and popular municipality of Chatham-Kent is on the banks of Lake Erie between Windsor and London, Ontario. Comprising the municipality of Chatham, Tilbury, Wallaceburg, and more, Chatham-Kent is known for its fertile land, riverfront community, and rich history. Chatham-Kent has experienced a renaissance in recent years, with its unique cultural hubs, expansive commercial development, and increasing tourism industry.
Wondering if Chatham-Kent is a great place to live? Find out how prospective residents have the opportunity to make a home here while leading an excellent quality of life.
10 Reasons to Live in Chatham-Kent
Affordable housing compared to larger cities in Ontario
High quality of life with friendly communities and a slower-paced lifestyle
Surrounded by stunning natural beauty, including picturesque farmlands, rivers, and Lake Erie
Community spirit with events, festivals, and volunteering opportunities
Accessible amenities, including hospitals, schools, shopping centers, recreational facilities, and more
Rich cultural heritage with a focus on history, art, and music
Diverse economy with opportunities in agriculture and manufacturing
Strong educational system
Proximity to major cities, including London, Windsor, and Detroit
Recreational activities and entertainment options like golf courses, sports facilities, and theatres
Cost of Living in Chatham-Kent
Set along the Thames River, Chatham-Kent is a close-knit community with a rare blend of rural living with big-city amenities. In many ways, Chatham-Kent offers the best of everything. Compared to other areas of southwest Ontario, such as Windsor or London, moving to Chatham-Kent saves residents money. For a household of four, the cost of living in Chatham-Kent is around $4,868 per month on average, including housing, transportation, food, utilities, child care, and more. Living in Chatham-Kent is 6.2% more affordable than the city of Windsor and 3.6% more affordable than London.
One of the areas Chatham-Kent residents save money is housing costs. Homes for sale in Chatham-Kent are less expensive than the national average. For example, a one-bedroom apartment in Chatham-Kent costs around $1,260 monthly. It costs at least $1,775 for a one-bedroom apartment in Toronto and $1,430 in Windsor. If you plan on buying a house in Chatham-Kent—whether in the bustling downtown areas or in the country—the average price for a home is just under $430,000.
Chatham-Kent's Job Market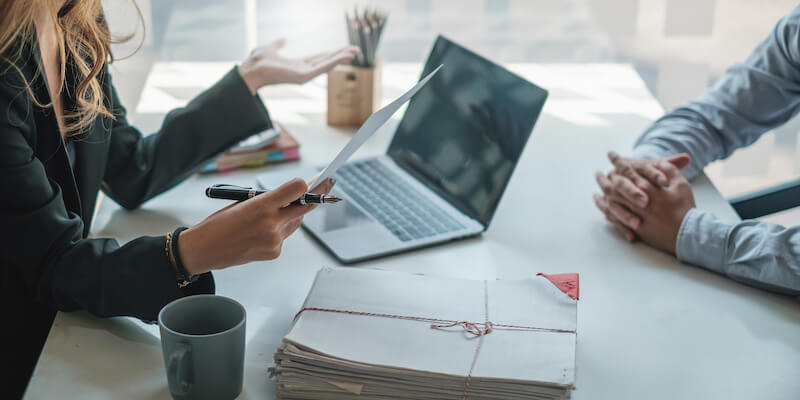 Among the many perks of moving to Chatham-Kent, perhaps one of the most beneficial is the area's job prospects. In recent years, Chatham-Kent has made it highly appealing for offices and corporations to move their headquarters to the area, bringing many high-paying jobs. Manufacturers in particular see the benefit of operating in the area, thanks to low corporate tax rates, an experienced workforce, and proximity to international markets in the United States.
As a result, Chatham-Kent is considered one of Ontario's manufacturing hubs, supporting manufacturing jobs in numerous industries, including automotive, transportation, heavy industry, and line automation. Some of the biggest companies in the area, particularly for heavy industry, are Wabtec Foundry and Accurcast Inc., both based in Chatham-Kent.
Beyond manufacturing, the economy in Chatham-Kent has an increasing demand for skilled labour in many other industries, including agriculture, the public sector, the service industry, and professional industries like accounting, real estate, and law. The municipality of Chatham-Kent is committed to supporting small business owners and provides consulting services and community support to those starting small businesses through the Chatham-Kent Small Business Centre.
Popular Industries in the Area
Of the many industries in the area, manufacturing and agriculture are among the most popular sectors. With its proximity to Windsor and its fertile farmlands, it's no wonder Chatham-Kent was traditionally known for these specialized industries. Others include automotive, oil, gas, chemical, and transportation.
Yet, in recent years, Chatham-Kent has expanded its economic reach and has supported even more industries within the area. Along with manufacturing and agriculture, some of the most popular industries in the area are agribusiness, chemical engineering, and retail.
Things to Do in Chatham-Kent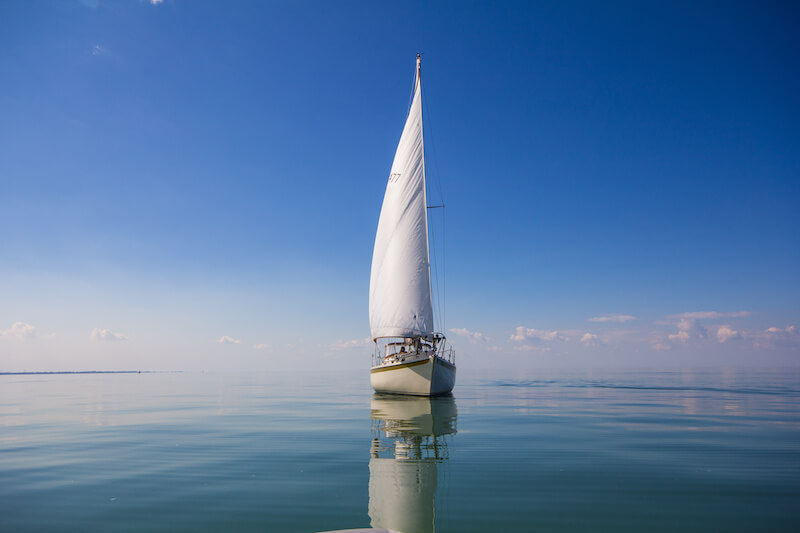 From its impressive nature trails to its spectacular history museums, Chatham-Kent is a treasure trove of wonders that keep residents and visitors entertained. Located between Lake Erie and Lake St. Clair, spring and summer are two of the busiest times for tourism in the area, making it an exciting place to be during the warmer months. Yet, Chatham-Kent has so much to offer its visitors, no matter what time of year it is. From classic car shows to fishing tournaments, there is something for everyone in Chatham-Kent. Start with a walking tour and see where the city takes you.
Outdoor Activities
Known as an amenity-rich community within a rural setting, Chatham-Kent is the perfect gateway for outdoor enthusiasts. For anglers, the area has some of the best fishing in Ontario! The Great Erie Salmon and Walleye Hunt at the Erieau Marina is one of Lake Erie's oldest fishing tournaments and is a significant draw for fishermen all over North America. The Canadian Tire Mitchell's Bay Open is another popular fishing tournament. For those who prefer to experience nature in a more laidback setting, Chatham-Kent is home to the Saint Clair National Wildlife Area, which has excellent Southern Ontario hiking trails and a treasure trove of plants, insects, and wildlife.
Local Attractions
Of the many benefits of living in Chatham-Kent, one of the most underrated aspects is its rich history and culture. Originally a naval town during its founding, Chatham-Kent played a significant role in the War of 1812 and the Civil War. The Chatham-Kent Black Historical Museum and Black Mecca Museum showcase the area's role in the Underground Railroad. Another top-rated museum in the area is the Thames Art Gallery, which promotes visual arts. The award-winning Early Acres Estate Winery offers tastings and tours for those looking for a place to unwind after a day at the museums.
Restaurants & Nightlife
Beyond the area's beautiful lakes and nature parks, Chatham-Kent has a vibrant nightlife with many restaurants and bars to keep you entertained after the sun goes down. For the beer connoisseur, Chatham-Kent has three microbreweries in the area. Bayside Brewing Co. is nestled in the lakeside town of Erieau, one of the area's oldest breweries. Other popular microbreweries are Sons of Kent Brewing Co. and Red Barn Brewing Co., which have fantastic, locally sourced beers. Chatham-Kent has many wonderful restaurants for those who prefer dining out, from casual diners to fine dining establishments. Some of the most popular restaurants in Chatham-Kent are Yeck's Smokehouse Grille, Chilled Cork, and Centro Wood Fire Kitchen.
Chatham-Kent Climate
Located in southwest Ontario, the municipality of Chatham-Kent is one of Canada's warmest areas. Chatham-Kent has a humid continental climate, with hot summers and frigid winters. Like other cities in the region, Chatham-Kent's climate is primarily influenced by the Great Lakes. The waters of Lake Erie regulate Chatham-Kent's temperatures, providing the area with warmer winters and cooler summers compared to other Canada regions. This, however, comes with higher humidity.
Fortunately, there are two significant lakes and Chatham-Kent beaches where residents and visitors can take refuge from the heat. Chatham-Kent's warmest months are July and August, with temperatures averaging 18.5 to 29.3 °C. Contrasting the summer months, Chatham-Kent is cold during winter, with temperatures averaging -6 to 2 °C. The coldest months are typically between December and January, although there can be some cold snaps in the late fall and early spring. Chatham-Kent has a lower precipitation accumulation than other parts of Canada, including rainfall and snowfall. The average rainfall is 803.1 mm per year, while the average snowfall is 79.2 cm per year.
Chatham-Kent Traffic
Chatham-Kent has some of the lowest traffic congestion of any major city in Ontario, which is one of the many benefits of living and working in the area. There's a wide variety of Chatham-Kent vacant land and lots thanks to the same wide-open spaces that keep traffic at a minimum. Chatham-Kent residents spend much less time in traffic than those in Toronto and Ottawa.
The average time for commuters driving in Chatham-Kent is 19 minutes, with the majority of people leaving for work between 7 and 7:59 a.m. This contrasts significantly with Toronto; Toronto residents, on average, spend over 350 hours per year driving to and from work.
Chatham-Kent's peak rush hour traffic is from 6–9 a.m. and 4–5 p.m. on weekdays, but the traffic is staggered compared to many other major cities. Factors like driving and public transportation can impact home values, so it's important to consider them when buying a home.
Alternative Routes
As a primarily rural area, commuters in Chatham-Kent rarely experience grid-lock traffic when commuting to and from work. Traffic jams are more likely for those driving to and from larger cities like Windsor or London. Two major highways run east to west in the area: Highway 401 and Highway 2. Commuters can offset part of their commute on those two highways by taking Highway 40, Highway 42, or Highway 3, depending on their direction.
Public Transportation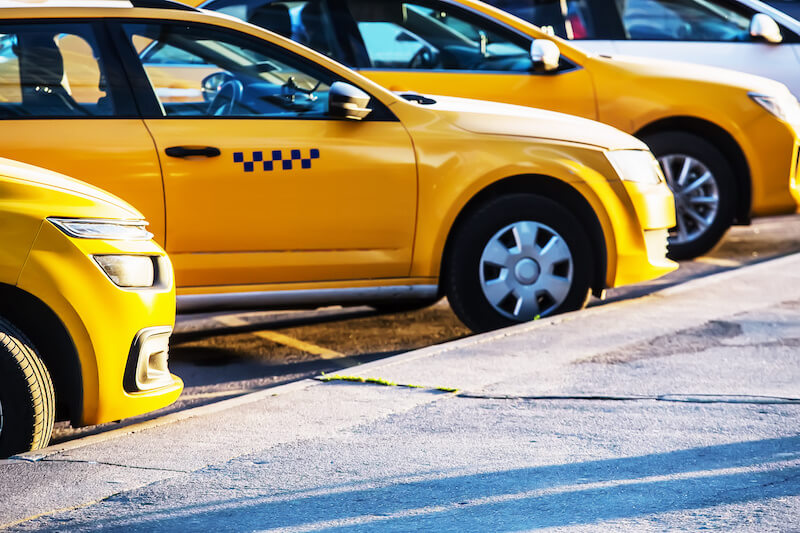 Driving is the most popular mode of transportation for commuters working and living in Chatham-Kent. Around 92.2% of commuters drive cars or trucks to work. And while it's the most popular form of transport, driving is not the most practical solution for everyone in the area.
Chatham-Kent has excellent public transportation options for those who live in the city or nearby, meaning everyone can access the area's public transit lines. Chatham-Kent's most popular forms of public transportation are buses, shuttles, and rideshares. The municipality's primary source of public transit is Ride CK, which offers many transportation options, including urban and inter-urban bus routes that take riders to many stops in the area and larger cities, including Windsor and London. For those who prefer rideshares, Chatham-Kent has local taxi companies, including Kafafi Taxi, Tam's Taxi, and Courtesy Cab.
Schools in Chatham-Kent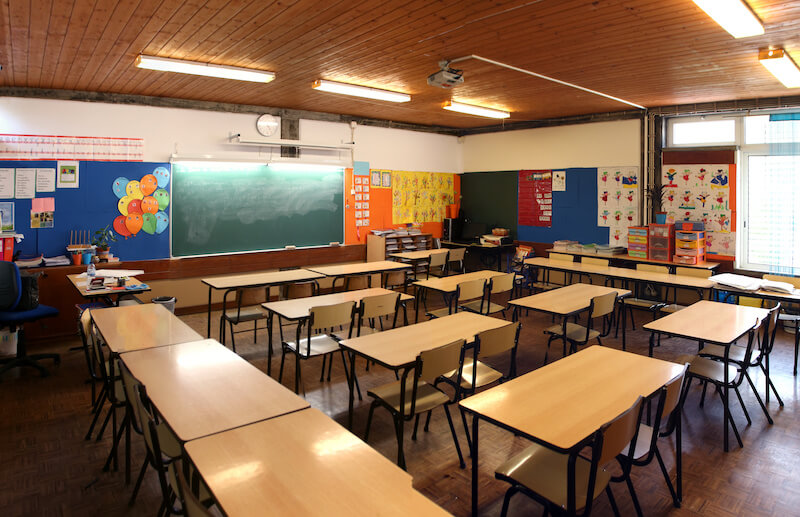 Along with employment opportunities, one of the main factors a family considers before deciding on and planning a move is the area's educational opportunities. There are many schools in Chatham-Kent, from Pre-K to post-secondary school and everything in between. There are two anglophone and one francophone school boards in Chatham-Kent: Lambton Kent District School Board, headquartered in both Chatham and Sarnia; the St. Clair Catholic District School Board, headquartered in the beautiful municipality of Walllaceburg; and the Conseil Scolaire Catholique Providence, known as CSC Providence.
The Lambton Kent District School Board educates students in Lambton and Kent counties. It serves over 21,000 students from several areas, including:
The private St. Clair Catholic School Board manages Catholic education in Lambton County, separate from Lambton Kent. The Board operates 26 elementary and two high schools, providing a popular alternative for students looking for private, religion-based education.
CSC Providence is a French-language Catholic school board for southwestern Ontario, Canada. It serves over 10,000 students, with 23 elementary and eight high schools. With these three central school districts, Chatham-Kent students have plenty of options when it comes to education.
Welcome to Chatham-Kent
Chatham-Kent has much to offer its residents, including beautiful lakes, rich cultural hubs, and growing economic opportunities. Whether you're seeking luxury homes for sale in Chatham-Kent or renting a townhome downtown, living in the area gives residents an excellent quality of life that may not be accessible elsewhere, all while providing many of the amenities found in larger Ontario cities. Exploring Chatham-Kent is the first step to falling in love with this enchanting riverside city.
If you're dreaming of a home in Chatham-Kent, contact Team Goran of RE/MAX CARE Realty at (519) 979-9949 to get in touch with a Chatham-Kent real estate agent who can help find your perfect place.