Living in Windsor Ontario: 7 Things to Know Before You Move
Posted by Goran Todorovic on Tuesday, May 17, 2022 at 12:47 PM
By Goran Todorovic / May 17, 2022
Comment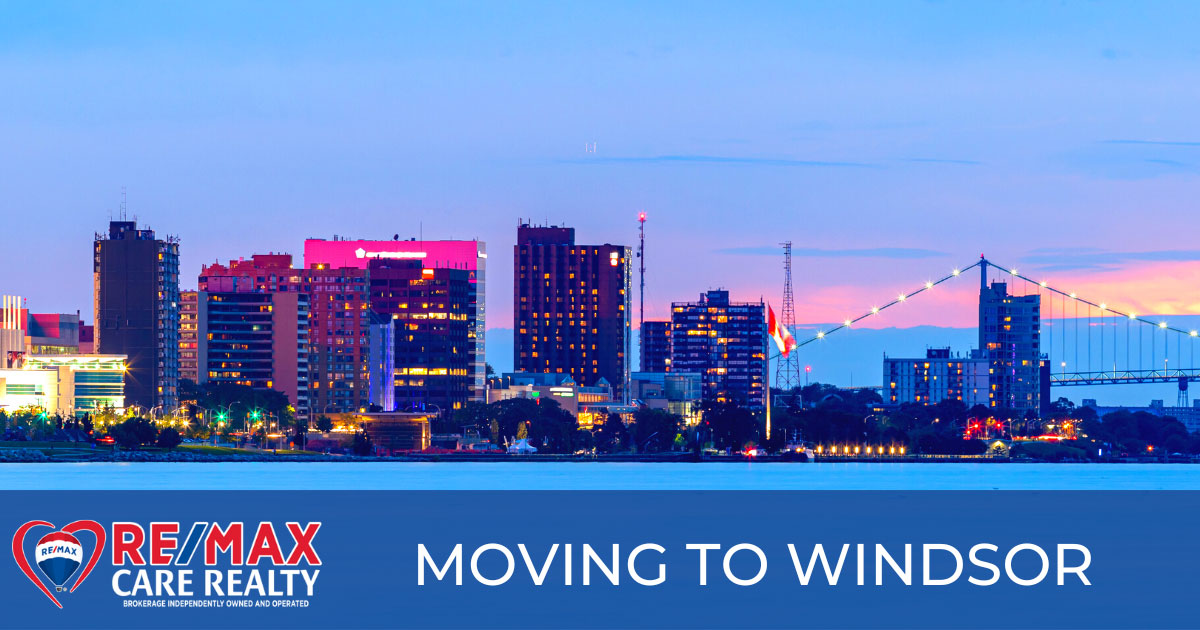 Living in Windsor, ON
Set on the Canadian side of the Detroit River, the city of Windsor is rich in history and culture, with many similarities to its neighbour across the border: Detroit. Located in southwestern Ontario, Windsor is the third-largest city in the region and is part of the Detroit-Windsor area, making it North America's largest trans-border conurbation. Like Detroit, Windsor is a major automobile manufacturer known as the "Automotive Capital of Canada." While it's best known for its location and automotive manufacturing status, Windsor is a dynamic city with a unique identity.
With just under 230,000 residents, this medium-sized city is well-known for tourism, offering numerous recreational activities and amenities, from glamorous casinos to sandy beaches. Keep reading to learn more about what it's like to live and work in Windsor, Ontario.
Cost of Living in Windsor
Windsor is equally known as a tourist destination and an industrial hub of Ontario. With its numerous amenities and its short distance to Detroit, Windsor has become an increasingly desirable place to live. Even with the rising cost of homeownership in Windsor, it's still more affordable to live here than in other large Ontario cities, such as Toronto. As a result, Windsor has a far more affordable standard of living and is a great place to save money potentially.
Overall, Windsor's cost of living is more affordable than the national average. Yet, many goods and services higher than the national average are still more affordable than in other areas of Ontario. Living here has so much to offer Windsor's residents, with its many amenities and short distance to Detroit.
Windsor Job Market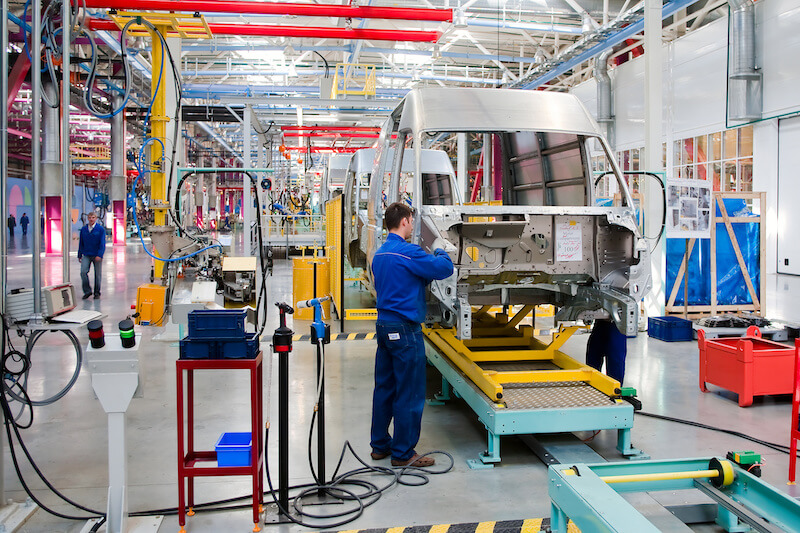 Historically known for its status as an automobile manufacturing epicentre, thousands of Windsor residents work in the automobile industry. Two of the three largest employers in the Windsor-Essex area work with leading automobile manufacturers and assemblers. The area's largest employer is Stellantis, an automobile assembly factory that employs over 4,600 employees. Another prominent automobile employer is Ford, one of North America's largest automobile manufacturers. While Detroit is home to the original Ford Motor Company, Windsor's assembly branch is a significant artery for Ford's North American assembly line.
In recent years, Windsor has seen a massive upswing in career opportunities. Along with the area's stable manufacturing sector, Windsor has also seen an increase in tourism over the years, resulting in more service and hospitality jobs, mainly working for the area's casinos and resorts. Caesar's Windsor, the city's largest casino, employs over 2,100 workers and is the area's second-largest employer. Learn more about some of the area's leading industries and how they positively impact the local economy.
Popular Industries in the Area
With the moniker "Automobile Capital of Canada," automobile manufacturing is the most prevalent industry in the Windsor-Essex Metropolitan Area. Over 6,000 residents work in the automobile industry, only considering manufacturing and assembly. Other residents work in car sales, car parts assembly, transportation, and other vehicle-related fields.
Other popular sectors in Windsor include hospitality, telecommunications, machinery manufacturing, and pharmaceutical manufacturing. Popular companies include Sutherland Group Canada, a call center, and AP Plasman Corp, a plastics product manufacturing company.
Things to Do in Windsor
Overlooking the Detroit River, Windsor has positioned itself as a waterfront playground, taking full advantage of recreational activities. Located just across the bridge from Detroit, Windsor acts as Canada's gateway for many Americans crossing the border. It has become a destination within its right, offering everything from glamourous casinos to memorable walking tours and everything in between. Residents and visitors alike will find more than enough activities to keep them entertained while educating themselves on the area's rich history.
Outdoor Activities
From lush green golf courses to sandy beaches, Windsor is one of Canada's most underrated outdoor havens. This dynamic city is set along the waterfront, taking full advantage of everything its natural geography offers. Bike along the city's elaborate network of bike paths while taking in the eclectic neighbourhoods. With a rich history dating back to the 18th century, Windsor blends old and new construction homes worth checking out, either by foot or bike. The area is also well-known for its sprawling wetlands. Some of the most popular nature parks in Windsor are Point Pelee National Park, Wawanosh Wetlands Conservation Area, and Hillman Marsh Conservation Area.
Local Attractions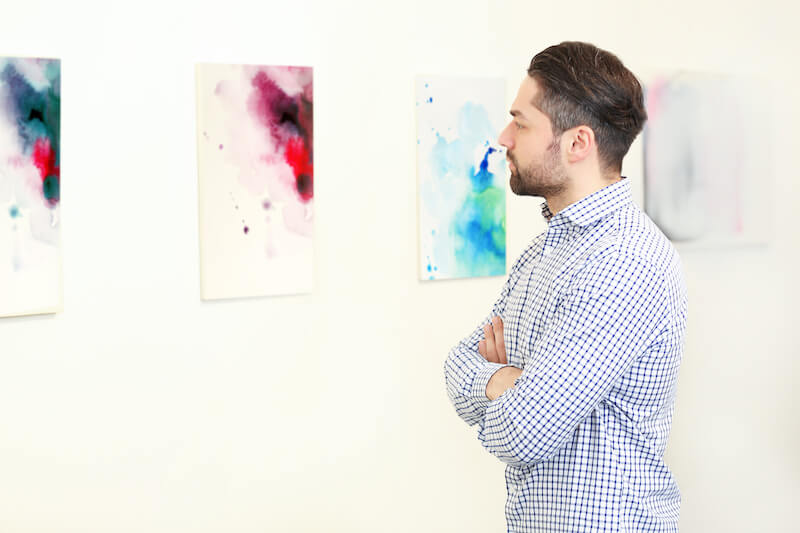 Often overlooked in favour of other Ontario tourist destinations, Windsor is one of the province's best-kept secrets. There is always something new to explore in this dynamic city, with historic homes, eclectic street art, and lively festivals.
Windsor is the perfect blend between its colourful street art and fabulous art galleries. Windsor Sculpture Park features around 35 large sculptures and is often considered a museum without walls. The beautiful sculptures overlook the Detroit River, adding extra dimension to the outdoor exhibit. Art lovers should also check out the Windsor Art Gallery, featuring some of the country's best art collections.
In addition to art and parks, Windsor's most popular tourist attraction is Caesars Windsor, one of southwest Ontario's largest casinos.
Restaurants & Nightlife
With a city boasting one of the province's biggest casinos, the nightlife in Windsor is anything but dull. With several thriving nightclubs, cocktail bars, and wine bars, Windsor pulls out all the stops to ensure everyone has a good time. Many tourists begin their good time in the casino, but the real fun starts when the sun goes down.
Guests don't have to travel very far to dance the night away. Ariius Nightclub, one of the area's best nightclubs, is set right in Caesars Windsor, featuring DJs, themed nights, and VIP booths. Windsor also has many popular restaurants and wine bars.
Windsor Climate
Located in southwest Ontario, Windsor is proud to be one of the warmest cities in the province and one of the warmer cities in the country. Windsor has a semi-continental climate, with hot, humid summers and frigid, cold winters.
Windsor's climate is greatly influenced by its proximity to the Great Lakes. The water in the lakes regulates Windsor's temperatures, ensuring warmer winters and cooler summers. The lakes also act as a double-edged sword because they are also the source of Windsor's humidity, which can be challenging in the warmer months. The summer months are the warmest in Windsor, with temperatures typically ranging from 18.5° C to 29.3° C. July and August are the hottest months.
Contrasting the summer months, Windsor has freezing winter months, with temperatures typically ranging from -6° C to 2° C. The coldest months are from December to February, although there can be some cold snaps in the late fall and early spring. Thanks to the Great Lakes, Windsor's climate is quite pleasant most of the year, especially during the summer and autumn.
Windsor Traffic
Set on a grid system with elongated blocks, Windsor has some of the most organized, efficient roads in eastern Canada, making it easy for drivers to navigate downtown Windsor. Windsor also has a comprehensive network of highways and freeways for commuters to get anywhere they need to go, resulting in less congested traffic than in other areas of the country.
The most popular highway is Highway 3 going north to south, which runs along the western edge of downtown and merges with Highway 401. Going west to east, Highway 401 is the city's busiest road, and it diverges and splits into two highways: E.C. Road Expressway, which separates the South Cameron neighbourhood and the South Windsor area, and Highway 401, which runs southeast of Windsor.
Alternative Routes
Connecting Windsor and Detroit, the Ambassador Bridge is considered one of the busiest border crossings in North America, thanks to its centralized Ontario location and proximity to the Great Lakes. Another alternative route is the Detroit-Windsor Tunnel for those who wish to cross the border. While this tunnel is incredibly busy and has a toll charge, it is less active than the famous bridge connecting the two cities. A road system runs parallel and perpendicular to one another in Windsor, making it easy for commuters to find alternative routes to and from their destinations.
Windsor Public Transportation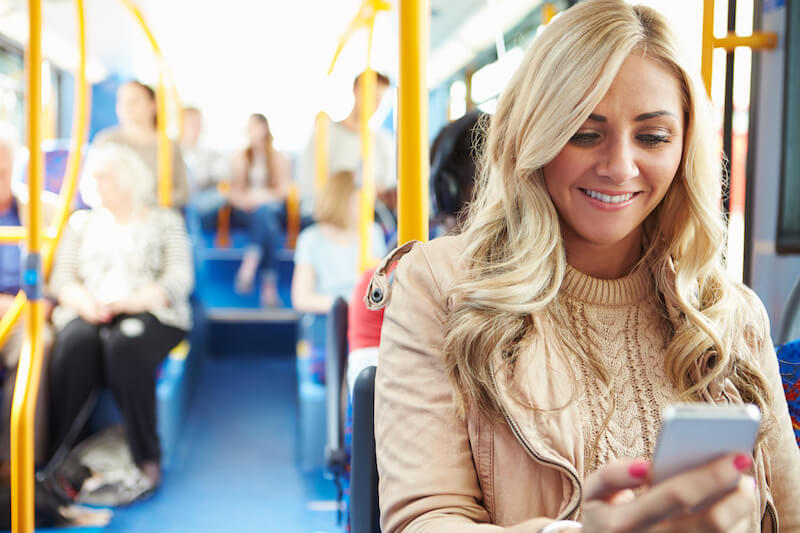 While Windsor identifies as a vehicle manufacturing city, driving a car is not the only way to navigate this town. Windsor's streets are easy to navigate either by vehicle or on foot, having developed its road infrastructure long before the invention of cars.
As a modern city, Windsor has a comprehensive public transportation system residents regularly utilize. While driving is still the most popular way to get around, there are a few options for public transit, including buses, taxis, and rideshares. Transit Windsor is the city's primary bus system, transporting riders around Windsor and the surrounding areas. Additional buses transfer riders across the border through the Detroit-Winsor Tunnel. This service is beneficial for those who wish to take day trips back and forth between the two cities.
Another popular mode of public transportation is taxis or rideshares, which cut down on the overall traffic in the area. Windsor also has an elaborate bike path system, making navigating the city by bicycle a breeze.
Windsor Schools
Among the many things prospective residents search for when moving to a new area, educational opportunities are one of the highest priorities on many people's minds. Fortunately, there are many excellent options in Windsor, from public to private schools.
Students living in Windsor are part of the Greater Essex County School Board, which services over 72 schools, from pre-k to continuing adult education, and everything in between. Parents of children in K-12 can enroll their students in many alternative educational programs, all with the support of the area's public school system. Alternative options include online education, language immersion school, and special education. There are seven primary high schools within the district for secondary education students, most of which are in Windsor.
The University of Windsor is an accredited university offering undergraduate, graduate, and specialty programs for students who wish to continue their post-secondary education.
Ready to Move to Windsor?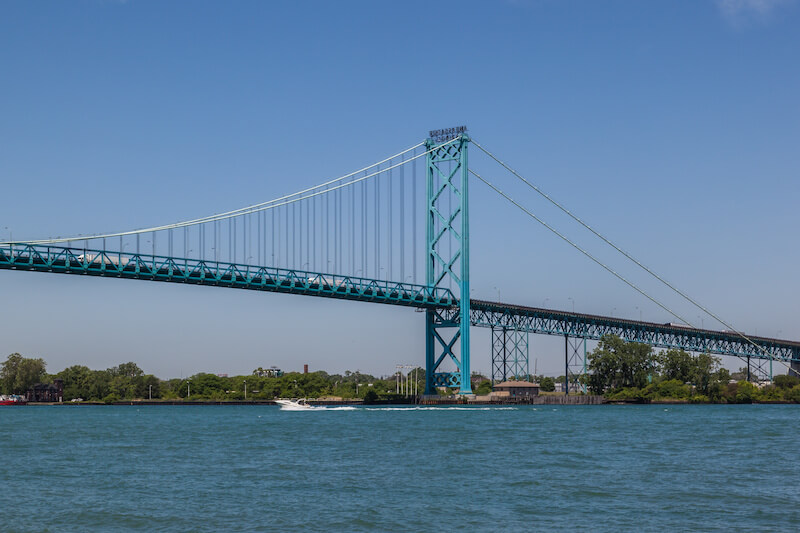 With its fabulous nightlife, burgeoning art scene, and growing economy, there are many reasons to fall in love with Windsor. What was once known as an industrial city has taken on an even greater life than it has ever had. With its glimmering casinos, eclectic museums, sandy beaches, and rich history, more and more people are noticing this once-overlooked city. Among the many reasons prospective residents are considering moving to Windsor, one of the best is its lower cost of living and increasing economic opportunities. By exploring this dynamic city, prospective residents might also fall in love with it.
If you're looking for your Windsor dream home, contact Team Goran of RE/MAX CARE Realty at (519) 979-9949 to get in touch with a Windsor real estate agent who can help find the perfect place for you.