Interior Design Tips & Ideas for New Construction Homes
Posted by Goran Todorovic on Monday, March 20, 2023 at 2:00 PM
By Goran Todorovic / March 20, 2023
Comment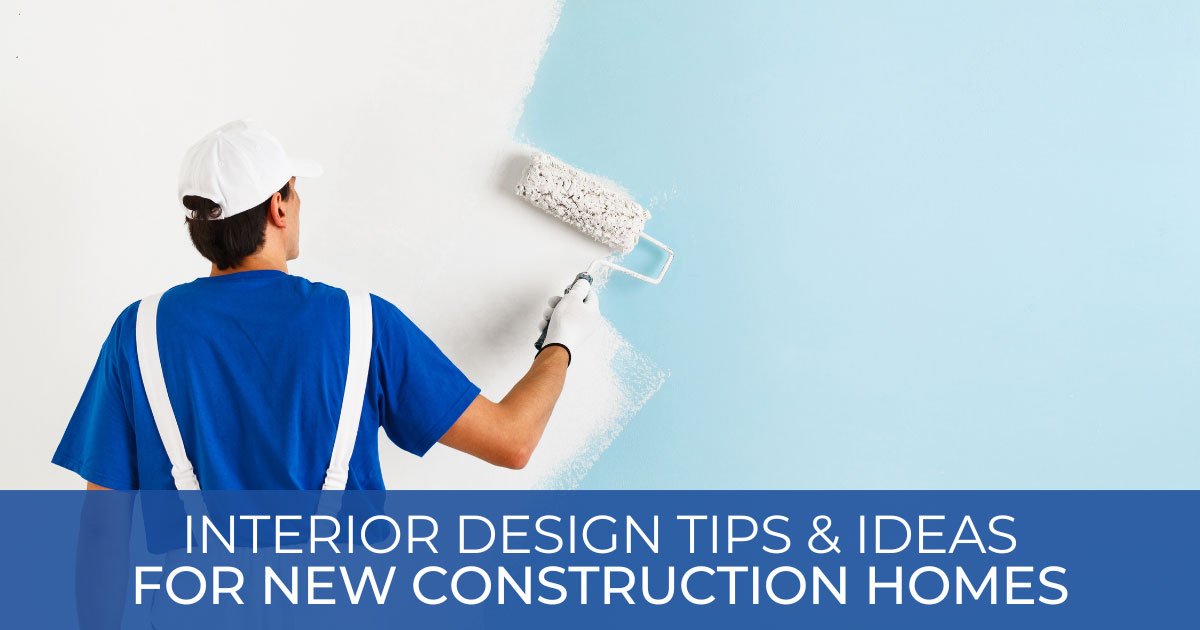 Building the home of your dreams is an achievement that many homeowners want to reach. New construction homes allow you to customize a home exactly how you want it. Everything from the number of rooms, architectural style, and special features can be made to your specification, or at the very least, have your input. Creating a custom home gives you a sanctuary to return to each day, and it's a chance to make a house your own and put your stamp on it. Read on to learn some tips for the interior design of a new construction home.
Now's the Time to Add Structural Elements
One of the first things an owner wants to consider in their new build process is the structural elements they want in the home. They'll want to have a plan for big-ticket items that would cost a lot to renovate in an already-built house. Instead of paying for major renovations down the line, owners can already add in the features they want, like built-in cabinets and bookshelves, smart home features, heated flooring, skylights, shower saunas, and kitchen islands.
Other structural features they might want to add include hidden rooms, eco-friendly and green energy-saving designs, a kitchen banquet, indoor gardens, a wine cellar, or electrical wiring in built-ins for plugs and outlets. With so many elements to consider, owners might want to think about creating a list of their wants and narrowing it down from there. That can help them pick out the structural features that will be most impactful for their lifestyle and design goals.
Make it Feel Homey
Once the new construction home is built, it's a blank canvas for an owner to put their interior design style on. Rather than dealing with the paints, shelving, nail holes, mounting equipment, and lighting of a previous owner, they have complete control over how they make the home feel homey. However, they'll likely find during the process that the options from the builders are fairly limited. Builders will often only use one colour of paint for all the walls or give limited selections of finishes and hardware. That means that after construction, the interior design direction is up to the owner and their abilities.
Starting a simple DIY decor project can be a great way to begin making the home have the coziness and warmth wanted. Projects like painting the walls, adding window treatments, and finding unique hardware options can help turn the blank finished product from the builder into a livable, personal space. Taking small steps and not trying to design the entire interior all at once can help the owner avoid burnout and find joy in finishing their DIY projects.
Add Layers of Light and Texture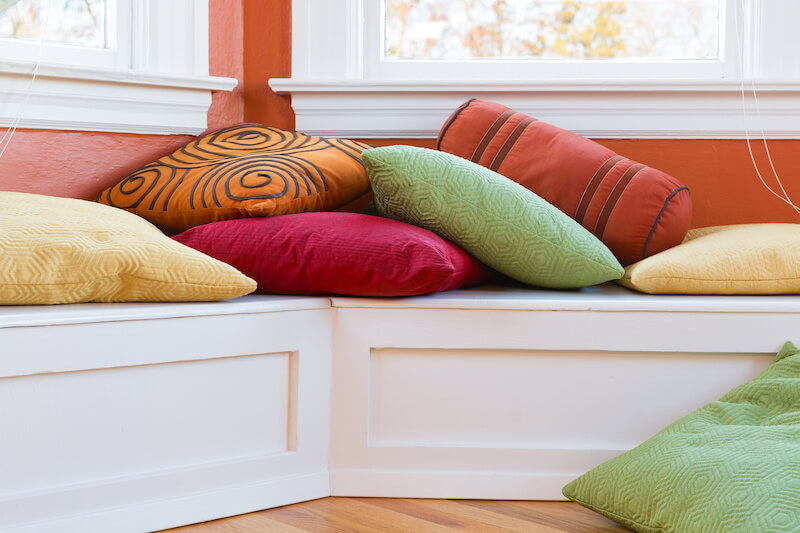 While those who like a minimalist look might enjoy the similarity of paint in new construction, it can look empty and cold to visitors and, after time, even the owner's tastes. Adding colour, light, and texture can break up the space even without repainting the walls. While an accent wall can help break up a single room, other tactics can accomplish a similar goal. Large pieces of wall decor can make a section of a room stand out without repainting it, and window treatments can add depth and texture to the windows.
Decorative rugs and throw pillows can also add pops of colour and texture to the home. Different materials have varying consistencies of shine and surface consistency, which can help add detail and style to the home. It can also make new construction look more welcoming to visitors without taking on complicated DIY projects. Antique decor, contrasting patterns, upgraded lighting features, ambient lighting, and unique furniture can also help add new perspectives to the home.
Have a Complete Plan Before Buying Decor
When coming up with interior design ideas for your new home, it can be tempting to buy everything as you find it. However, this can be a costly mistake. Before buying any decor, it's important to have an overall plan of what you want the home to look like in terms of colour scheme, furniture placement, and general aesthetic. This will help ensure that all of your purchases go together and create a coherent design throughout the house. Additionally, having a plan ahead of time will help you stay within a reasonable budget and avoid any last-minute design decisions that could be costly.
Try bookmarking the webpages of everything you want to buy, or design a Pinterest board to organize everything. This will help you visualize everything you've found and help you decide what to keep and what you can do without. Once you have a plan in place, it's time to start shopping!
Be Aware That Waiting is Advisable
Because a new construction home is so new, it's advisable to wait for the house to dry and settle before taking on too many interior design projects. Plaster can take months to settle, and wood can take up to a year to dry out fully. While the owner might want to jump right into DIY projects, it might be best to take a step back and plan their interiors instead of starting too soon. After 6-12 months, cracks can be filled, and moisture should be gone, so then they can get going on their interior design plans.
Creating the Home of Your Dreams
A new construction home is a pinnacle achievement for many homeowners. It's a chance to make a space your own and avoid any influence from previous owners. And with the right interior touches, it can become the home of your dreams and one that keeps you comfortable and happy for years to come.