Waterfront Home Buying Guide: 4 Questions to Ask First
Posted by Goran Todorovic on Monday, January 24, 2022 at 10:35 AM
By Goran Todorovic / January 24, 2022
Comment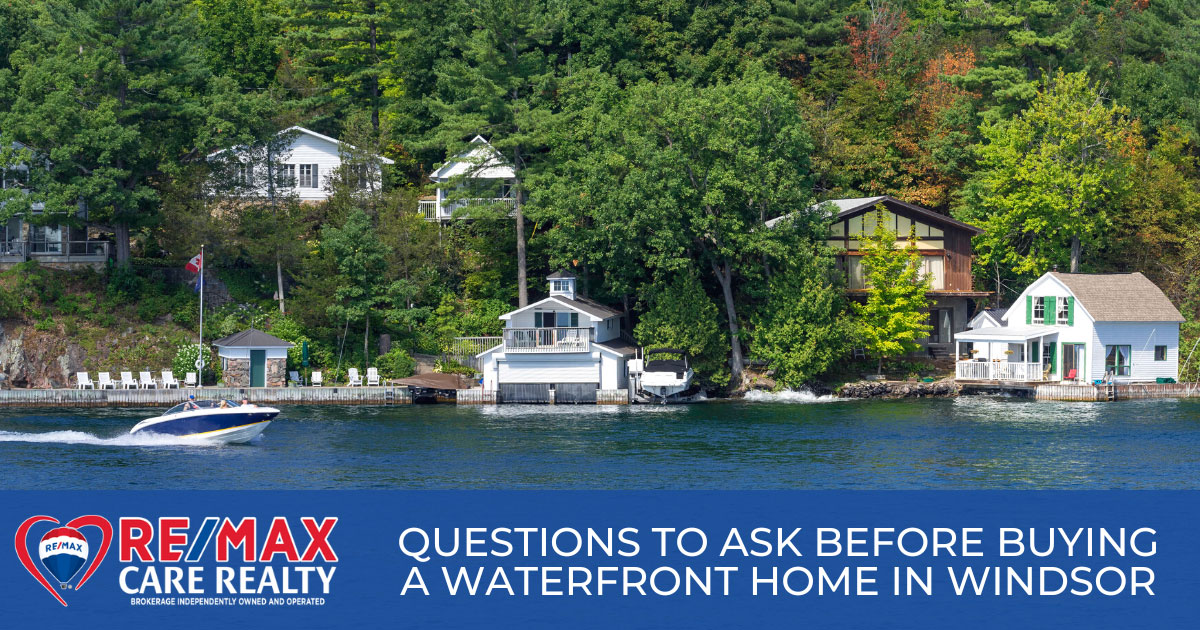 Ontario homebuyers in the market for Windsor waterfront homes will likely need to do a bit of extra researching when home shopping, and they surely may face special rules and concerns about living riverside or lakeside. There are questions about property line boundaries on shorefronts and guidelines to owning and altering waterfront properties.
Buyers need to be aware of such regulations before and after making an investment. These questions can seem overwhelming at first, but a little bit of research can clear the air quickly. Keep reading to learn the four questions you should ask before buying a waterfront home in Windsor, Ontario.
What Are the Boundaries of a Waterfront Ownership?
A primary concern for those buying waterfront property is to know what their current land is versus Crown land. The foreshore ownership boundary is designed to be a way to distinguish who owns what in property situations that border water. Most riverfront property owners in Windsor, Ontario, don't own the land right at the water's edge, and the land title document should clarify such one way or another.
This can be where the waters become somewhat muddled concerning high water marks versus low watermarks, which cause the actual shoreline markers to rise and fall during various seasons and weather factors. Surveyors generally place boundaries that define home buyers' land, set to either the lowest or highest watermark.
However, some situations involving court cases in Ontario that sometimes disagree with boundaries and can be altered. This process involves examining surveys, original patents, and any grants registered that can raise conflicting information about exactly what comprises an owner's shoreline property.
Has the Home Flooded Before?
Storm surges, days of heavy rains, a broken dam or poor landscaping can result in waterfront homes getting bombarded with floodwater. While slight flooding might be remedied with new flooring, water levels that penetrate the walls and other home areas can leave long-term damage. This fact may encourage current owners to attempt to resolve post-flood issues cheaply and haphazardly to sell to get out from under a problematic property quickly.
While some sellers will disclose previous floods to potential buyers, it's best to do some private research about the home's history and explore where the property is placed according to mapped flood zones. Flood zones are listed with letters that help insurers determine flood risks to set policy rates. Ratings are decided based on statistics of rising water tables, meteorological observations, and snowmelt and ice conditions near drainage basins. These ratings can be determined by the Ontario Flood Forecasting and Warning Program resources, and current maps of flood plains in Canada are available online.
Zone A is the most common flood zone, which means the home is in a flood hazard area that's not coastal. Zone B homes are classified as those facing a moderate flood hazard risk. Zone C homes face a minimal flood hazard risk, while D Zone properties are defined as those with undetermined flood risk. Zone V is a particular flood area with a high risk for flooding.
What Is the Water Quality Like?
Those planning to use the water fronting their property will want to investigate the quality of the water, even if they don't plan on getting into it or using it for recreation. Declining or poor water quality or water pollution in lakes or rivers impacts the property value, affects the ecological surroundings, and can have drastic societal consequences.
One of the most essential services freshwater resources provide is drinking and bathing water for municipalities around the globe. These water sources also provide essential services such as power generation sites for recreational activity, and they are a must for important fisheries. Degraded water may not be able to support or sustain these needs adequately, and water quality can be affected by numerous issues, including:
Pollution
Acid Rain
Harmful Algal Blooms
Eutrophication
For example, if lake waters are polluted, the water quality can be depleted to the point of being unsafe to drink and harm certain organisms in the water. Such occurrences can change the perceived value of the body of water, reducing nearby land values and impacting the recreational value.
Can a Dock or Boathouse Be Built on the Property?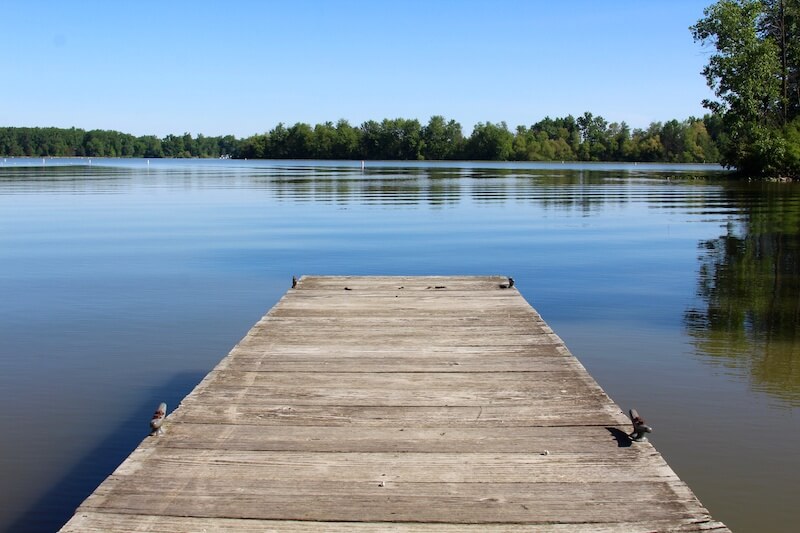 Waterfront properties in Windsor, Ontario, are subject to strict regulations, bylines and codes from local, state and federal agencies concerning shoreline development. Should the property owner desire a new dock, an expanded dock, a bulkhead or a boathouse, the process can be somewhat time-consuming and challenging.
Policies are dictated by the Ministry of Natural Resources and Forestry (MNRF), and this agency has recently updated regulations regarding docks and boathouses. Changes state that authorization is required to construct a dock or single-storey boathouse in Windsor that will occupy more than 15 square metres of shoreland.
People who buy homes in Windsor's best communities for water views need to get authorization from the MNRF by applying for a Crown Land Work Permit. Contact the local MNRF District Office to begin the process as quickly as possible before warmer weather arrives so that the project can be ready for summer use.
Find the Perfect Waterfront Home in Windsor, Ontario
Property located on the shorefront in the city of Windsor creates opportunities to enjoy remarkable views, an abundance of wildlife and waterfowl, and easy access to recreational activities on the water, such as fishing and boating. However, buyers need to do a bit of additional due diligence before buying a home on the water or making any essential purchases for your waterfront home.