4 Popular Ways to Invest in Real Estate
Posted by Goran Todorovic on Friday, September 17, 2021 at 7:18 AM
By Goran Todorovic / September 17, 2021
Comment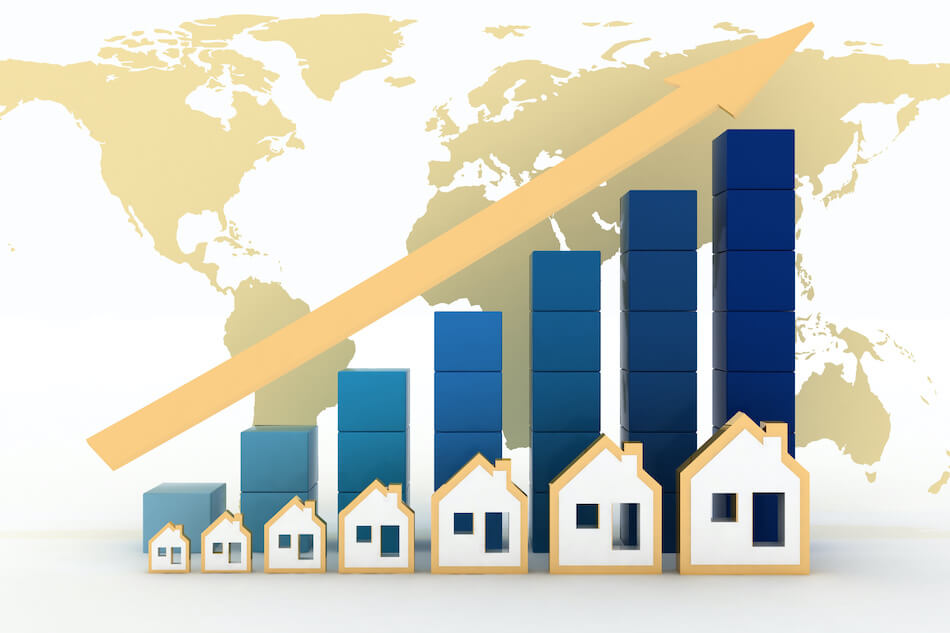 Investors who are looking to diversify their portfolios often look to real estate as a viable opportunity. Real estate typically doesn't depreciate, and seasoned and international investors know how to leverage properties to yield a solid ROI. Real estate is one of the most secure investments, whether shopping for a first mortgage or a sprawling multi-family complex. Read on to learn about four different options people who want to invest in Canadian real estate can consider.
For informational purposes only. Always consult with an attorney, tax, or financial advisor before proceeding with any real estate transaction.
Purchase a Rental Property
People who are debt-free from primary mortgages and other financial obligations often find real estate a valuable asset. They buy a home to rent it out to achieve a passive income. Investors in rental properties typically go in one of two directions.
Some rent out their houses for the short term, such as listing them with a real estate agent or websites like Airbnb or VRBO. The short-term rental approach typically fetches higher rent prices. Investors looking for more predictable sources of income often seek to purchase a property with the intent of accepting long-term tenants. Regardless of which rental option is pursued, investors should always consider location—this is key to keeping a steady rental income.
Flip a Renovated Home for Profit
People with great DIY and renovation skills, or those with extra money who can pay people to work on properties, often invest in "flipper" properties. The process starts with the investor buying a lower-priced property, usually one needing significant work. Once the repairs/upgrades are completed, they can turn around and sell the property for much more than what they paid for it. After the newly fixed home sale is finalized, they deduct what was spent on fixing the home and then take that profit and move on to the next fixer-upper property.
Purchase Real Estate Investment Trusts (REITs)
Investors interested in real estate properties to build their financial portfolio but don't want the hassles of owning property often prefer REITs. Ownership of a REIT is often likened to publicly traded shares. How it works is that the investor gives money to a corporation (trust). The trust then utilizes the cash they collect to purchase and operate revenue-generating properties.
One of the benefits of REITs is that investors have some flexibility in how they want to invest. They can buy and sell their REIT shares like they would regular stocks. Or, they can hold onto their REIT shares and receive routine dividends from the trust. Trusts in Canada must return 100% of taxable income to their investors each year. This type of investment is less transparent than traditional stocks, but they can help investors avoid common seller mistakes.
Join Real Estate Investment Groups (REIGs)
REIGs are another type of real estate investment preferred by people who don't want to manage the day-to-day operations of a rental property. How REIGs work is a development company plans to build condominiums or blocks of apartments, but instead of fronting the money themselves, they invite investors to join their group by selling the units. In return for the upfront investment, the selling company takes on the operational aspects of the rental properties. However, the investors actually own them. The company is compensated for its operational involvement by receiving a percentage of the monthly rents owners collect.
Many real estate investors often establish themselves as a business entity before putting their money into real estate. This provides them with several valuable benefits, including tax advantages, limiting their personal liability, and protecting their personal assets.
Which Real Estate Investment Is Best for You?
Real estate investments are a great way to broaden one's personal wealth. Before selecting an investment strategy, investors should first decide how much they want to invest, whether they want to own the property personally and if they want to play a role in its day-to-day operations. Once that is determined, they can identify their best options.
For informational purposes only. Always consult with an attorney, tax, or financial advisor before proceeding with any real estate transaction.