5 Restaurants You Can Walk to When You Live Near Wyandotte Street in Walkerville
Posted by Goran Todorovic on Thursday, August 31, 2023 at 1:44:22 PM
By Goran Todorovic / August 31, 2023
Comment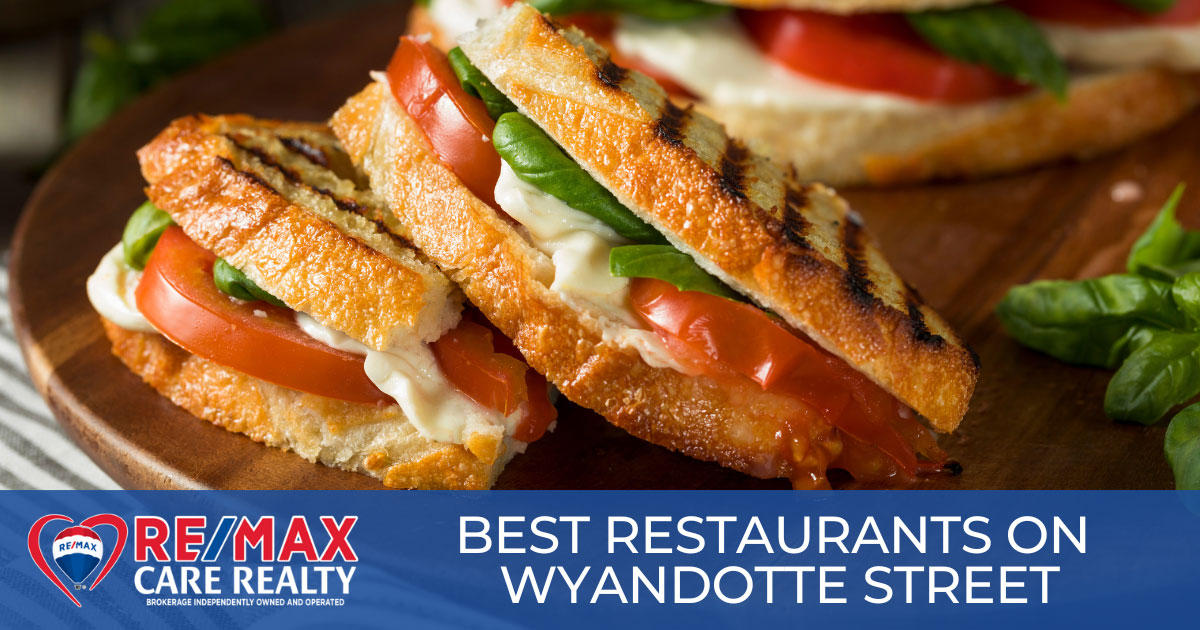 Wyandotte Street in the city of Windsor, Ontario, isn't just a hub of residential properties; it's also a food lover's paradise bustling with culinary diversity and character. When living in Windsor, one of the most enticing aspects is the convenience of having an array of dining options just a few steps from your front door.
From elegant fine dining establishments to quirky cafes, Wyandotte Street offers a unique blend of restaurants catering to all tastes and budgets. The ease of accessibility to these eateries adds a new layer of attraction to the area — specifically, the Walkerville community, one of Windsor's coolest neighbourhoods — making it an ideal choice for those who love exploring different cuisines without long drives or complicated transit. The following restaurants on Wyandotte Street are just a short stroll away from various residential areas and showcase why living in Walkerville is such a popular choice.
The Twisted Apron
The Twisted Apron is an upscale brunch bar on Wyandotte Street within easy walking distance from homes in the north part of Walkerville. The restaurant defines "brunch" as a breakfast and lunch fusion "that makes drinking before noon acceptable." They also have non-alcoholic beverages on the menu for anyone who simply wants something to eat.
The Twisted Apron has a delightful menu of unique brunch items, including multiple recipes for French toast and pancakes, traditional omelettes, and international specialties. The restaurant's lunch menu has salads, gourmet burgers, sandwiches, and tacos. Coffees, teas, espressos, and cocktails make up the drink menu.
It does not take reservations, so tables are available on a first-come, first-serve basis. They do ask that parties be limited to eight people.
Commuters heading to work can pop in for continental breakfast items and coffee starting at 8 a.m. The Twisted Apron opens for brunch at 9 a.m. on weekdays, 10 a.m. on weekends, and closes daily at 4 p.m. They also have an outdoor patio open during summer.
Walkerville Eatery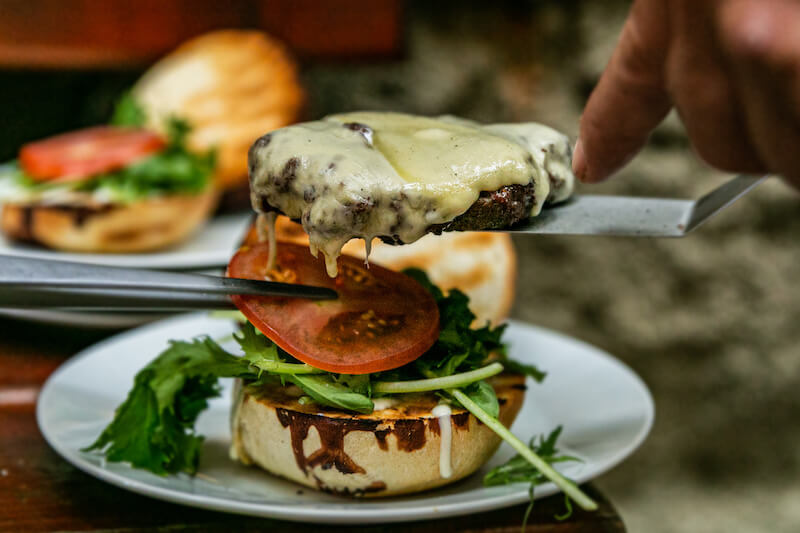 There are rows of new townhomes next to the Walkerville Eatery on Walker Road. Anyone wanting a Sanson beef patty with caramelized bananas and peanut butter can finally do so at the Walkerville Eatery.
"Unique" doesn't even begin to describe the menu at this restaurant. There are so many one-of-a-kind items on offer that diners have to keep coming back to try something new.
The Walkerville Eatery hearkens back to when Walker Town was first founded. The restaurant only uses locally made and locally grown ingredients for all menu items. Their bread is baked daily at Blaks Bakery, also in the neighbourhood, and their beef is raised on ranches just south of Windsor. Their craft beers and wines are also locally produced.
Other unique menu items include the Cap'N Brown, fried chicken encrusted with Cap'N Crunch cereal and smothered in bacon and Jack cheese. The "Ridiculous & Obnoxious Caesar for Two" includes three shots of vodka, two sliders, and many miscellaneous ingredients. The Walkerville Eatery is a truly fun place to dine out.
The Carvery
The Carvery, a roasted meat sandwich shop at the corner of Wyandotte Street East and Hall Avenue in Walkerville, is a local favourite for lunch and dinner. The many two-story homes on the north side of Hall Avenue are within walking distance from the restaurant.
The Carvery offers gourmet salads and sandwiches at very reasonable prices. Their weekly specials feature unique items like a Szechuan porchetta sandwich on a toasted sesame bun or a pressed pizza sandwich. Regular favourites include the ribeye steak sandwich with horseradish, the braised beef sandwich with roasted vegetables on a ciabatta bun, and the Big Vegetable Sandwich — a vegetarian option with fruits and vegetables.
The Hot Bacon Salad has warm bacon dressing, various greens, red cabbage, fruits, and veggies. The Southwest Salad with black beans, greens, red cabbage, and Chipotle cream dressing is another top item. Sides include several kinds of fries and poutines. The drinks are non-alcoholic and include homemade options like apple iced tea and lemonade. They also offer takeout and delivery.
Windsor Palace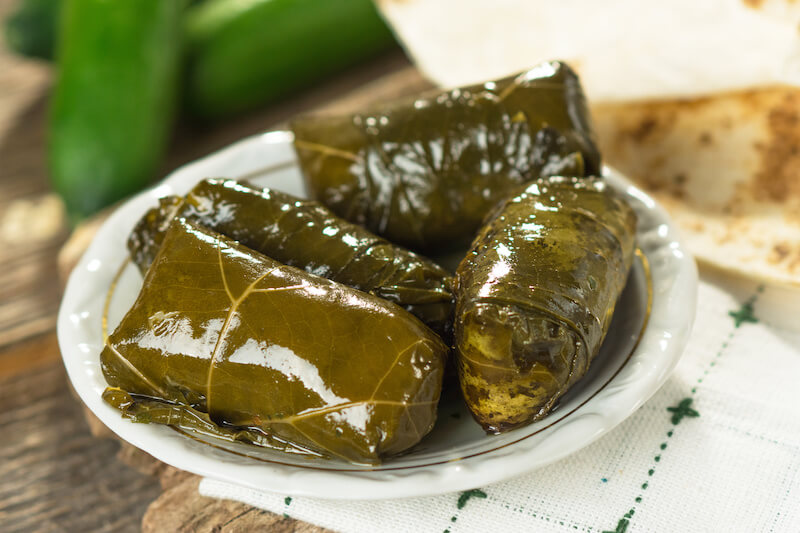 Anyone looking for international fare will want to try the family-owned Windsor Palace restaurant on Wyandotte Street, near Marentette Avenue. Windsor Palace primarily serves Middle Eastern cuisine, although a few dishes have a Canadian twist. They also have a kids' menu with items like chicken nuggets and fries.
Traditional items include Dolma (grape leaves stuffed with beef, rice, and spices) or a lamb leg on rice, which comes with a choice of okra, curry, or white bean stew. Their specialty menu includes Kibi Halab, Kibi Moussal, and a falafel plate. Diners can also find various fish, chicken, and BBQ dishes, all with a Middle Eastern flair.
Windsor Palace has a catering menu for special events like weddings, birthday parties, and corporate gatherings. Book the entire venue for catered events, with a main dining room for 60 to 80 people and a secondary section for another 20.
Windsor Palace serves delicious food perfect for the whole family or a romantic night out for two. The restaurant is open daily from noon to 9 p.m.
Sai Prasad Indian Restaurant
Another international favourite is the Sai Prasad Indian Restaurant at 1064 Wyandotte Street East in Walkerville, between Marion Avenue and Langlois Avenue.
Sai Prasad has the atmosphere of a comfortable and laid-back café. Parties are welcome to push a couple of tables together if there's enough space. The menu contains traditional and spicy Indian foods made by chefs who take their craft seriously. The dishes are not only packed with flavour but are also visually appealing.
Sai Prasad's menu has everything from appetizers to desserts. Traditional Indian street food, like cold chaat, makes the perfect appetizer. Hot bites include cholle kachori, rasawala khaman, and surti locho. The hot pav dishes are ideal for sharing with friends or family, and the selection of Bombay sandwiches and dosas is an excellent choice for lunch. The restaurant even includes hot drinks, sweet items, and paan for dessert.
Choose a Restaurant on Wyandotte Street for Your Next Meal in Walkerville
In a real estate market where location is king, Wyandotte Street in Windsor's Walkerville community is a prime example of how the value of a property can be enhanced by its surrounding amenities. The walkable restaurants offer a rich dining experience and contribute to the community vibe that makes living in Windsor so special. The culinary scene here is as diverse as it is accessible, making it a cornerstone of local life.
If you're looking for your Windsor dream home, contact Team Goran of RE/MAX CARE Realty at (519) 979-9949 to get in touch with a Windsor real estate agent who can help find the perfect place for you.