5 Design Tips for Small Condos: Get the Most Out of Your Space
Posted by Goran Todorovic on Tuesday, February 14, 2023 at 10:54 AM
By Goran Todorovic / February 14, 2023
Comment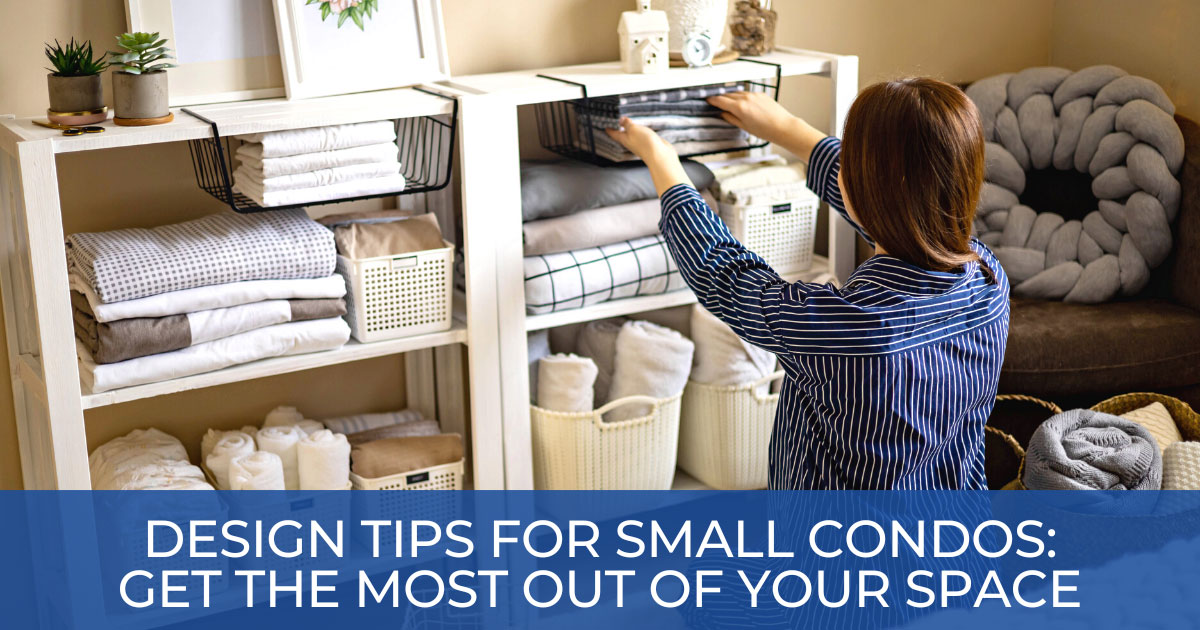 The condo lifestyle can be a sweet deal for those looking for a more simplistic space to call home, those ready to downsize, or first-time homebuyers just getting their feet wet in the homeownership scene. While the amenities in these communities can be vast, the actual available space in the condo interiors can often be a bit smaller than a single-family home. With that in mind, read on to learn about stylish and space-saving condo decorating and design ideas to maximize the available room.
Go for Quality Furnishings & Decor Over Quantity
Avoid going overboard with lots of small pieces of furniture and dozens of knickknacks and accent decorations — keep in mind the concept of "less is more." Interior designers often recommend that new condo owners embrace choosing a few cleverly thought-out large pieces of furniture instead of multiple seats and tables.
Think big with a sectional sofa with a quality pull-out mattress that can serve as an extra bed in a pinch. Consider coffee tables to hold often-used items, and nesting tables, hollow ottomans, or end tables with hidden storage can prove invaluable in a small condo.
Be sure to choose good-quality pieces that will last for years or even generations to present a more elegant appearance. Another way to make a cramped room feel larger is with high-end artwork, draperies, and area rugs that give an illusion of space.
Wise Ways to Create Additional Storage Space
It's easy to maximize space in a condominium with hidden storage that quickly keeps clutter and seldom-used gadgets tucked away yet accessible. Along with those hollowed-out storage ottomans and coffee tables, some recliners and sofas have lift-up armrests that offer extra space for holding remote controls, magazines, and drink cups.
Consider investing in a few key pieces of fold-away furniture, such as small tables that can be opened to create extra cutting space, a makeshift office, or a place for morning coffee or snacks. Additional storage can be had with built-in shelving or small cubbies that can establish a sense of charm and character while holding items such as:
Keepsakes
Small photos
Books
Extra cookware
Plants
These shelving installations can be excellent in foyers, hallways, kitchens, and accent walls. Condos typically have at least one flight of stairs, and the treads of stairways can be transformed into drawers with a simple DIY stair-to-drawer conversion project. Don't forget to make the most of any storage options beneath the stairwell!
Trick the Eyes with Paint and Mirrors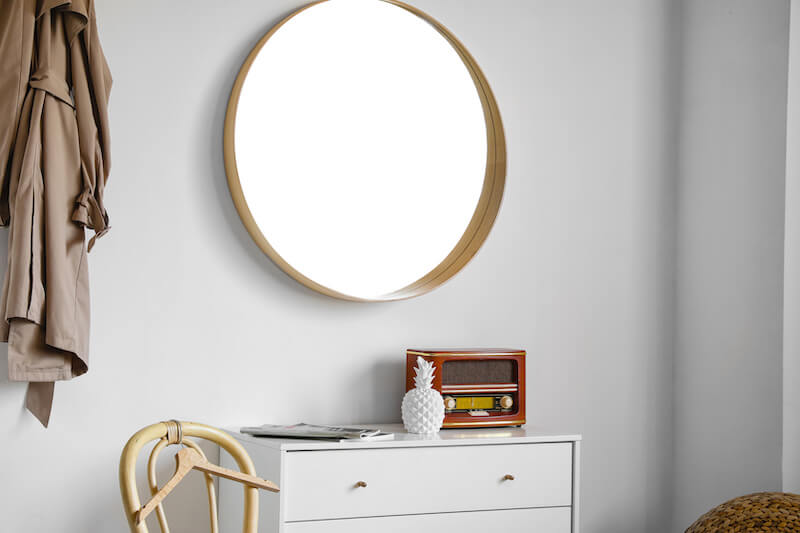 Much like smoke and mirrors are the key to magic tricks, the use of colour and mirrors can magically make a room appear grander in size than it truly is. Paint hues in condos traditionally lean towards pastels and neutrals that make walls visually recede. However, pops of colour on trimming, shelves, and accent walls can further this illusion when using complementary colours.
Some owners like to play and experiment with colours by painting the walls and ceiling the same colour, and they don't need to know how to paint like a pro to get this look. This method is exceedingly successful in small, enclosed rooms such as pantries, bathrooms, and pocket bedrooms. Avoid using colours that are too rich or dark, and stay away from going too wild with intrinsic patterns in enclosed rooms that can make them feel claustrophobic.
The use of mirrors in a small condo quickly brightens up dark rooms, especially when complemented by directional lighting installations. Installing large mirrors at eye level can also make a room appear more spacious. Choose a simple frame, and hang oversized mirrors opposite windows to double the visual effect of the scenery and the natural light that adds dimension.
Use Vertical Wall Space Effectively
When floor space is lacking, simply look up for inspiration for additional storage! Floor-to-ceiling shelving that is shallow or even built into hollow walls can take up minimal or no flooring real estate. These installations can become focal points in a small room when tastefully decorated. These taller pieces also visually enhance the sense of greater space in any room.
Folding furniture such as a small dinette or game table and chairs can be hung on walls in kitchens and entertainment rooms, making them available for use without needing a dedicated storage area. Another great way to go vertical with wall space is to install Murphy bedding systems in sleeping areas. These fold away after use, and many models feature fold-down desks that convert to instant offices or crafting zones.
Don't Use It? Get Rid of It
Maximizing space in a condo begins with clearing out what you don't need. Evaluate your possessions and decide which ones are essential and will be used regularly versus those that collect dust in the back of your closet. Not only will this process help to de-clutter, it also frees up storage space and gives the entire home a more spacious feel.
This goes for everything from that unused craft kit you thought would be fun to do in 2020 to the chaise lounge that doesn't see very much lounging because you prefer curling up in an armchair. If you don't use something and have no reason to keep it, remove it from your space. Whether you sell it, donate it, or trash it is up to you, but getting it out of your home means you'll have extra breathing room or an opportunity to fill the vacancy with something you like better.
Make Condos Feel Larger & More Spacious with Ease
Those who decide to buy a condo instead of renting will have more to take care of in terms of maintenance responsibilities, but it also means they have more flexibility in changing the interior of their condo and maximizing its space. Following these simple tips, condo owners can make their home feel even larger than it is by using tried and true design concepts.