Windsor Property Tax Guide: 7 Towns Near Windsor With Low Property Tax Rates
Posted by Goran Todorovic on Tuesday, January 24, 2023 at 9:20:37 AM
By Goran Todorovic / January 24, 2023
Comment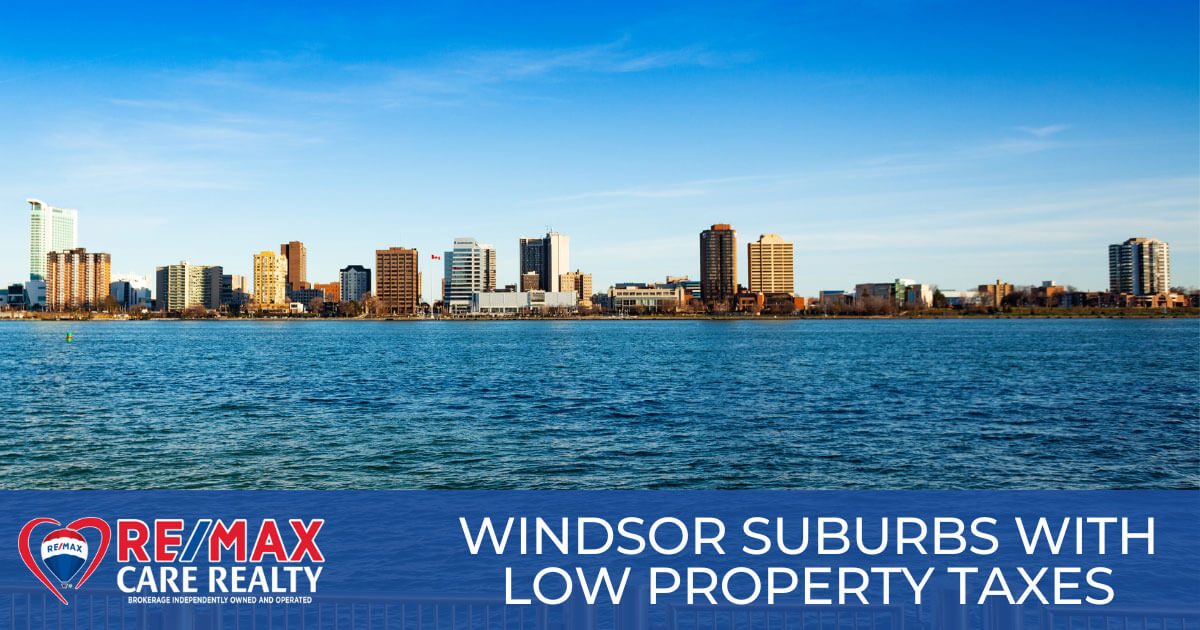 When investigating the cost of living in Windsor, it helps to have a firm grasp of how property taxes will affect annual expenses. It can be challenging to account for property taxes because they vary from town-to-town and address to address. Are you looking at homes for sale in Windsor or the surrounding area? Learning about nearby towns with the lowest property tax rates will help you dial in your budget so that you can find the perfect home for the perfect price. Here's everything you need to know about cities near Windsor with the lowest property taxes.
How Are Property Taxes Calculated in Ontario?
In Ontario, property taxes are used to fund city-level government services and local schools. For this reason, everyone's property tax combines two tiers: the municipal portion and the education portion. Your personal rate is based on the assessed value of your home, so people living in the most expensive neighbourhoods will likely pay higher bills even if the property tax rate is lower. The assessment is provided by a government agency known as MPAC (Municipal Property Assessment Corporation). In order to calculate your specific property tax rate, they multiply your current value assessment with the combined municipal and education tax rates for your class of property. Each municipality makes annual adjustments to these rates to account for inflation and fluctuating budgets.
Tecumseh
Those looking to live as close to Windsor itself may find the home they've been dreaming of in Tecumseh, just east of the city. It stretches from Lake St. Clair inland to Highway 8, with the most development centred on the northern end along Tecumseh, Lesperance, and Manning Roads.
Tecumseh homeowners pay a property tax rate of 1.425329%, equivalent to about $4,276 annually for a $300,000 home. Those owning farmland in Tecumseh's more rural areas pay 0.356332% in taxes or approximately $356 per $100,000 value. Single-family detached properties comprise most of Tecumseh's homes for sale. Although they're available in small quantities, condos for sale start at around $400,000, while detached houses start at around a half-million dollars. However, some luxury homes can reach $1 million or more.
This lively suburb is just a few minutes from the heart of Windsor. The St. Clair Beach Shopping Centre provides convenient shopping for everyday errands and delicious restaurants like El Patron Mexican Grill and Georgia Rae's Hot Chicken, just a few of the numerous varied cuisines in Tecumseh. There's also extensive green space throughout town, including the 65-acre waterfront Lakewood Park (home to trails, outdoor fitness equipment, and a disc golf course) and Lacasse Park, home to the town's famous Corn Festival.
Tecumseh Amenities
Lakewood Park
Lacasse Park
St. Clair Beach Shopping Centre
Tecumseh Arena
Beach Grove Golf and Country Club
Convenient to Windsor International Airport
Lakeshore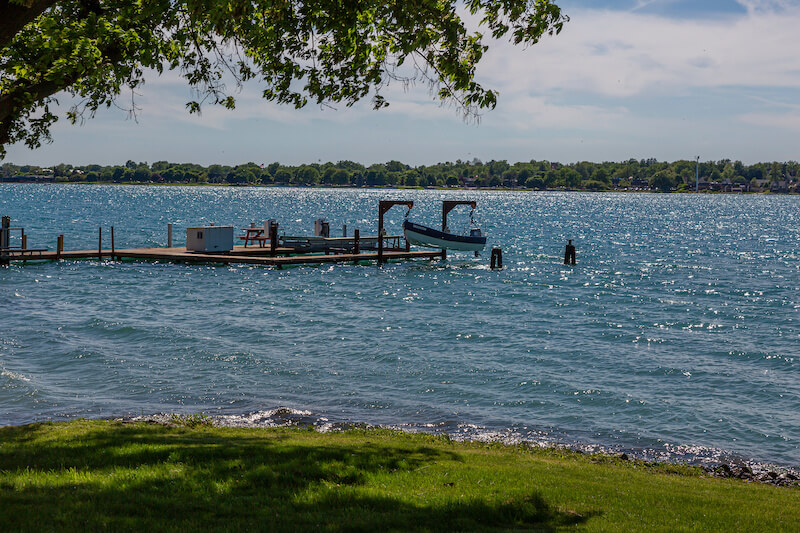 Lakeshore is a sprawling community stretching over 30 miles of Lake St. Clair waterfront. Owners pay a residential property tax rate of just 1.28982% or roughly $3,869 per year for a $300,000 home. Farmland is taxed at 0.32246% or about $322 per $100,000. Homes for sale in Lakeshore consist almost entirely of single-family detached estates. Properties start in the mid-$300,000s for more modestly sized or older houses. However, luxury Lakeshore homes (often along or near the water) can top $1.25 million reasonably regularly.
The town is relatively new, formally created about 25 years ago by combining Tilbury North, Tilbury West, Maidstone, and Rochester, along with smaller settlements in the area. Most development is concentrated toward the northwestern corner, closest to Windsor. These parts of Lakeshore are less than a half-hour drive from downtown Windsor, while the opposite end of the community is nearly double that. The area is rich in history as one of the final stops for enslaved people fleeing the United States on the Underground Railroad, which residents can learn about at the John Freeman Walls Historic Site. Today, Lakeshore retains its overwhelmingly rural and agricultural character, making it an excellent community for those who enjoy the great outdoors. Residents can enjoy the lakefront scenery at Tremblay Beach Conservation Area or grab a drink or some homegrown food at Wagner Orchards and Estate Winery.
Lakeshore Amenities
Extensive Lake St. Clair waterfront
Tremblay Beach Conservation Area
Atlas Tube Centre
Maidstone Conservation Area
Rochester Place Golf Club
Essex
Essex is a charming town stretching from its more developed area along Highway 3 all the way south to the shores of Lake Erie.
Essex real estate is taxed at an assessed rate of 1.6109%, resulting in a tax bill of $4,833 each year for a $300,000 home. Farmland taxes are set at 0.3825% or just over $382 per $100,000 value. Housing in Essex is almost entirely single-family detached homes. They typically start in the low to mid-$300,000s for two- to four-bedroom properties. On the other hand, larger, newer, or lakefront homes can reach close to $1.5 million. Plenty of options can also be found in between for homebuyers with more moderate budgets.
In addition to the community of Essex proper, the official boundaries also include the settlements of Harrow and Colchester, the latter of which includes lakefront shops, restaurants, and the popular Colchester Harbour and Beach, a top boating and swimming destination. Cyclists and runners will enjoy nearby access to the Chrysler Greenway and Cypher Systems Group Greenway, while wine lovers will find a variety of wineries scattered through the town's gorgeous rural areas. Inside Essex itself, residents can enjoy a thriving downtown strip of shops and restaurants along Talbot Street.
Essex Amenities
Numerous wineries
Colchester Harbour and Beach
Essex Centre Sports Complex
Harrow Arena
Cypher Systems Group Greenway access
Chrysler Greenway access
Kingsville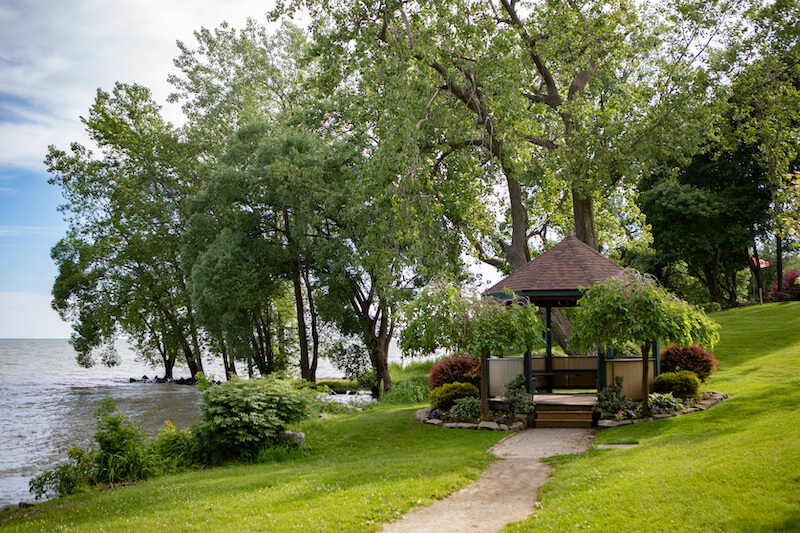 Kingsville offers another desirable, low-tax suburb with a diverse economy combining eco-tourism, wine, and the area's traditional farming roots.
Kingsville's property tax rate is just 1.377787% or about $4,133 annually for a $300,000 home, while farmland is taxed at 0.344447% or approximately $344 per $100,000. Real estate in Kingsville is a combination of condos and single-family detached homes. Condos for sale in Kingsville can be found in the mid-$400,000s. Most properties sell from the $600,000s to just over $1 million, though high-end, new-construction houses reaching the $1.5–2 million range aren't uncommon. Homebuyers looking to build their own house also have their choice of a variety of lots and homesites, both in town and outside.
Just over 40 kilometres from Windsor, it's made up of a quaint downtown area on the shore of Lake Erie, surrounded by sprawling agricultural and natural areas to the north. Kingsville residents can enjoy some of the region's best wineries, with numerous spots located throughout the community. These include the popular Pelee Island Winery, Mastronardi Estate Winery, and a handful of others. Closer to home, Lakeside Park offers some of the area's best lake views, along with a swimming area, playground, sports courts, and walking trails.
Kingsville Amenities
Extensive wine production and wineries
Lakeside Park
Cedar Beach Conservation Area
Chrysler Greenway access
Kingsville Golf and Country Club
LaSalle
Directly across the river from Detroit and just south of Windsor, LaSalle certainly does offer convenience to these two larger cities.
Both residential property and farmland are taxed at the same rate, 1.654161%. This means owners of a $300,000 property would pay annual property taxes of $4,962. Real estate in LaSalle is primarily single-family detached properties, although buyers will occasionally find condos for sale. Less recently built or more modestly sized detached homes can be found from the high $400,000s, though most sell from around $600,000 to $1.5 million or more. The area's most luxurious homes can top out over $3 million, typically for luxury properties on spacious lots. Vacant homesites can also be found from the mid-five figures to the high $300,000s.
There's plenty to do right within this charming town with historic French roots. These days, diverse restaurants line Front and Matchette Roads, while numerous parks and trails provide access to the Detroit River and the town's woodlands. Active residents can also take advantage of the Vollmer Complex, which provides an indoor pool, fitness centre and classes, public indoor skating, and many more amenities. LaSalle also hosts a popular annual Strawberry Festival, celebrating the local crop with parades and other delicious events.
LaSalle Amenities
Numerous marinas and riverfront properties
Vollmer Culture and Recreation Complex
LaSalle Trail network
Multiple golf courses
Essex County Library - LaSalle Branch
Leamington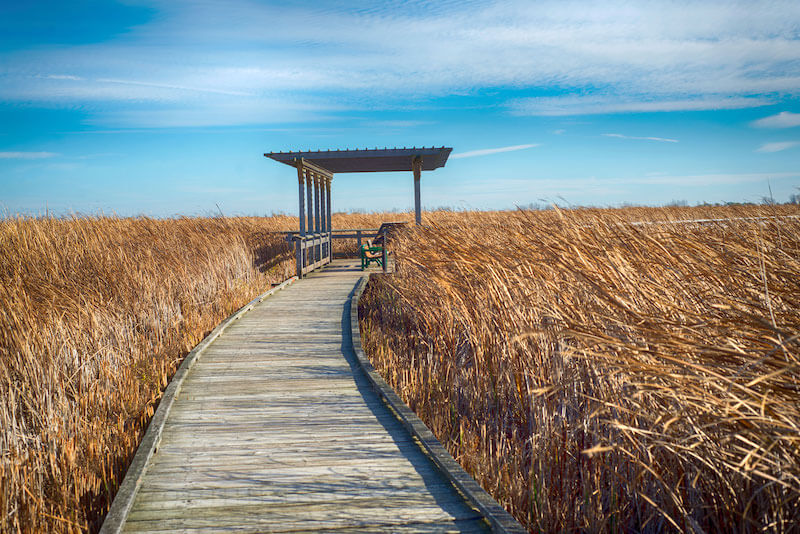 Ontario's natural and agricultural heritage is front and center in Leamington, which has been dubbed the "Tomato Capital of Canada." Leamington property taxes are set at 1.906711% for those with city sewer service or 1.702846% for those in rural areas without. For those with a $300,000 home, that would be $5,720 or $5,109 per year, respectively. Farmland is taxed at 0.476678% and 0.425711% or $477/$426 annually per $100,000 in value.
Those shopping for homes in Leamington will find almost exclusively single-family detached houses. These can be found as affordably as $200,000-300,000 for more modestly sized or less recently updated properties. However, Leamington also offers a broad selection of luxury homes in the $2-3 million range for those looking for spacious homes on even more spacious lots. Between these extremes, most properties sell from the $400,000s to just over $1 million.
Leamington is much more than just tomato farms—it also sits along the shore of Lake Erie, providing top-notch waterfront fun at spots like Seacliff Park and Leamington Municipal Marina. In between, a quaint but thriving town with a variety of shopping, restaurants, and local amenities, like the popular Nature Fresh Farms Recreation Centre, which offers a year-round fitness and sports hub for the community.
Leamington Amenities
Seacliff Park
Leamington Municipal Marina
Nature Fresh Farms Recreation Centre
Leamington Mall
Erie Shores Healthcare
Convenient to Point Pelee National Park, Pelee Island
Amherstburg
Another delightful community on the Detroit River, Amherstburg is a small town rich in provincial and national history.
Property taxes in Amherstburg are assessed at a residential rate of 1.685949%, resulting in taxes of roughly $5,058 annually. Farmland in the community is taxed at 0.421486% or about $421 per $100,000 of value. Single-family homes dominate the housing stock of Amherstburg, with only a few condo communities as alternatives. Detached houses generally start in the mid- to high $400,000s, with most homes for sale set at listing prices in the high six figures. However, luxury real estate in Amherstburg can carry prices exceeding $3 million.
The area traces its roots back to the late 18th century when Fort Malden was constructed along the river, the site of which can still be visited today. The city was even the official Navy Yard of the Royal Navy. Residents can also enjoy this preserved area, complete with historic buildings, walking paths, mature landscaping, and some of Amherstburg's best waterfront views. These are just a small sampling of Amherstburg's historical locations, many of which are close to the downtown area, which is also home to Dalhousie Street restaurants and shopping. These include local favourites like The Salty Dog and Riccardo's Italian Restaurant. More rural areas of the community are the site of numerous wineries and parks and outdoor areas to enjoy the river, woods, and Lake Erie.
Amherstburg Amenities
Fort Malden National Historic Site
Amherstburg Navy Yard National Historic Site
Amherstburg Freedom Museum
Holiday Beach Conservation Area
Pointe West Golf Club
Find the Lowest Property Taxes Near Windsor
Learning about variations in property taxes helps you choose the most affordable neighbourhoods for your homebuying budget. The towns on this list offer some of the lowest rates in the area, but that's far from the best thing about them. They all provide easy access to Windsor, fantastic local amenities, and, most importantly for homebuyers: quality homes for all tastes and price ranges.
If you're looking for your Windsor dream home, contact Team Goran of RE/MAX CARE Realty at (519) 979-9949 to get in touch with a Windsor real estate agent who can help find the perfect place for you.