5 Types of Security Systems For Your Home
Posted by Goran Todorovic on Wednesday, November 17, 2021 at 6:50 AM
By Goran Todorovic / November 17, 2021
Comment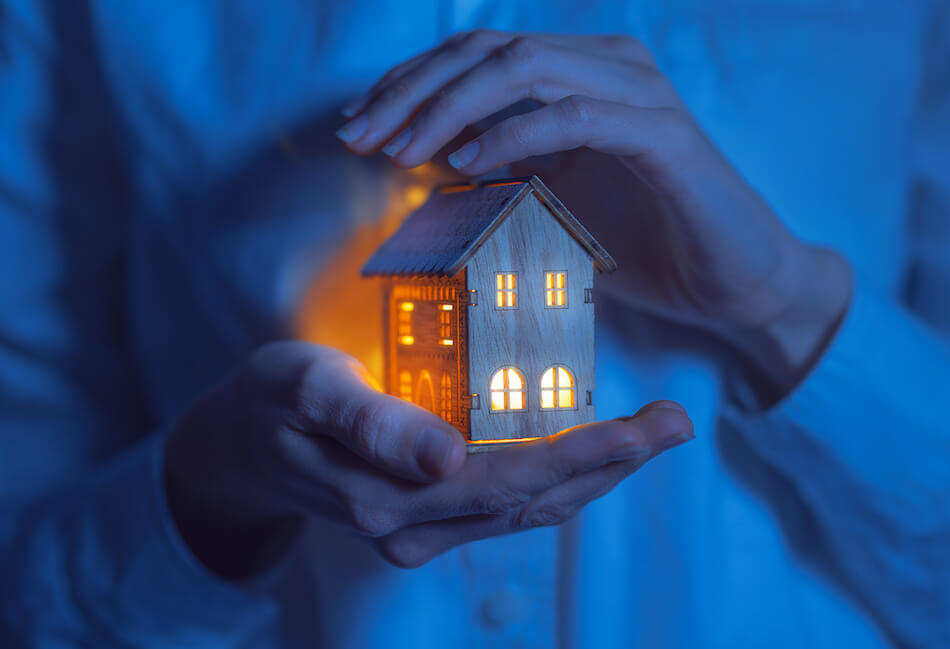 When it comes to protecting the home from intruders, home security systems are proven to be effective. In fact, research shows that most would-be home intruders look for security systems before attempting a break-in. There are several types of security systems, and each one offers a unique level of protection. To avoid home safety hazards, owners should choose the type of security system that matches their needs. Keep reading to learn about the top security systems on the market.
Self-Monitored Security Systems
Self-monitored home security was initially the only option for homeowners, and it can be somewhat effective as long as someone is home to monitor their performance. Often installed by the owners themselves, self-monitored systems are easy to relocate when moving and are by far one of the most affordable choices.
Many self-monitored security systems have video surveillance and recording capabilities when working in unison with an internet connection, adding to the household value. That being said, should a power outage occur, these features will not function. Furthermore, many systems don't have a siren that allows neighbours to detect potential intrusions.
Professionally Monitored Security Systems
There are droves of home security monitoring companies in Canada, most with competitive rates and some even offer free systems to new customers. These companies actively monitor signals from systems installed in their clients' homes and will alert the proper authorities when needed. These providers typically also provide services that identify fires or the presence of carbon monoxide. As an included service, most companies also keep detailed surveillance logs, calls, and unidentified entry into the home. This is valuable for law enforcement attempting to prosecute thieves and recover any stolen goods.
Wired Home Security Systems
These systems connect directly to a hard-wired panel that boosts their reliability while making them less susceptible to hacking from online interference. Wired home security requires a good connection and constant power to be activated. They might cost more than other systems and typically call for professional installation, but they are optimal for owners who prefer to avoid internet applications. On the flip side, crooks can snip the lines or kill the power to evade detection by wired systems.
Wireless Security Alarm Systems
Wireless home security systems are the most popular option homeowners choose due to the array of features and the higher level of protection they can offer. No wires can be snipped to deactivate the security system, and several home applications with smart capabilities can be operated through them. Wireless security typically boasts motion sensors, detection devices, wireless video cameras, multiple alarm zones and recording options.
Installation is relatively simple, but sensor placement is essential, so consider letting the monitoring company put things in place and secure the connection. Staying updated is also vital to prevent hacking and interference with the system. Wireless systems operate using batteries, and these will need periodic replacement to maintain functionality.
Smart Home Security System Options
Smart home security systems are in high demand, as they can be operated by the Internet of Things (IoT, an in-home network that can include energy-efficient home improvements). Those who have a smart home with connected appliances and features will typically want to go this route. In general, a central hub or dedicated system allows homeowners and occupants to have total control over the system from anywhere they have internet access.
Automatic alerts for potential intrusions or issues such as fire are sent immediately to both system operators and the monitoring company. This means response times are much faster and can prevent a disaster or break-in more effectively than standard systems. Some smart home security options even allow for hands-free operation of door and window locks, rapid recording and lighting activation via a connected app.
Protect Your Home: Invest in a Solid Security System
Preparation is the best way to prevent burglaries, keep possessions secure, and, most importantly, ensure people's safety. Choosing the right security system lets homeowners have peace of mind when they're at home and away.