Ottawa Street in Windsor's Walkerville Community: Eat, Shop, Play & More!
Posted by Goran Todorovic on Wednesday, August 9, 2023 at 2:51 PM
By Goran Todorovic / August 9, 2023
Comment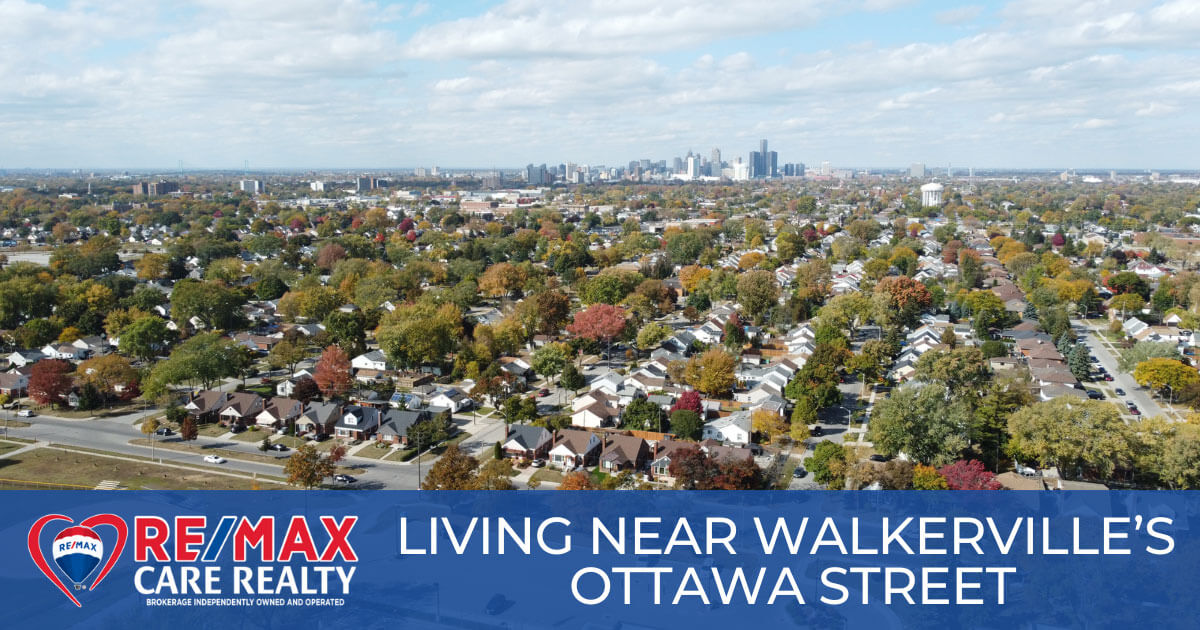 Ottawa Street in the Walkerville neighbourhood of Windsor, Ontario, is a bustling hub of culture, commerce, and community charm. As one of the city's most vibrant districts, visitors can explore a delightful mix of unique shops, local eateries, antique stores, and many events reflecting the rich tapestry of Windsor's heritage. Whether you're a history buff, a food enthusiast, or just looking for an afternoon stroll amidst beautiful urban scenery, Ottawa Street promises a memorable experience brimming with local flavour and flair in one of Windsor's coolest neighbourhoods.
Ottawa Street's Walkable Restaurants
Plenty of excellent restaurants call Ottawa Street home. The Bourbon Tap & Grill is a popular spot with delicious food, a vintage bar, and an impressive menu. The restaurant hosts weekly specials and a classic bourbon-styled bar for true aficionados. Many patrons enjoy coming here to relax, enjoy a good drink, and catch up with friends after a long day.
India Paradise is a can't-miss spot for those who enjoy authentic Indian food. The restaurant serves incredible Indian dishes, including weekly specials.
The Harvest Table offers fresh and healthy breakfast and lunch on Ottawa Street. It also has a private Facebook group for fans to discuss recipes and upcoming events. You can dine in or order food for takeout.
Those who prefer classic comfort fare will enjoy the Roast 'N Toast Family Diner. This Ottawa Street staple serves comfort food for everyone to enjoy. They have a massive omelet menu and excellent breakfast options, and customers can also take some pre-baked goods home.
Shops Lining Ottawa Street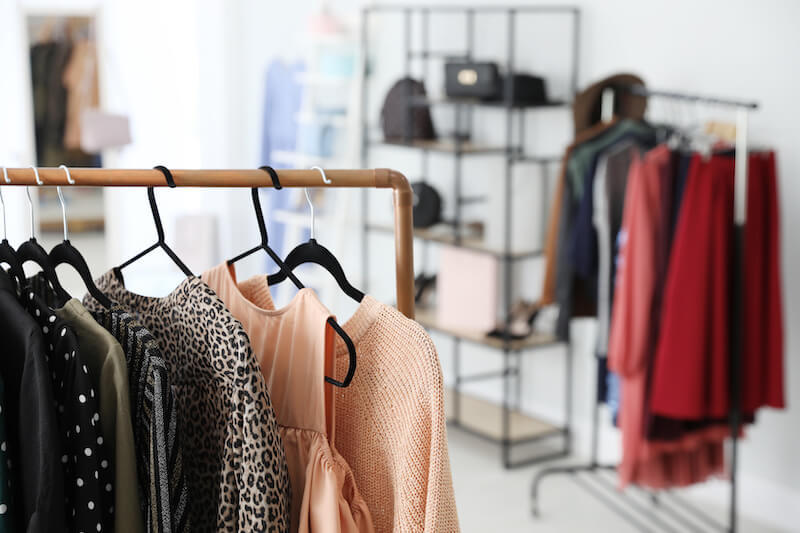 Living near Ottawa Street means plenty of great shopping is nearby. Juniper Books of Windsor sells many books for scholars, collectors, and avid readers. The store sells new and used books with a constantly changing inventory at reasonable prices. Juniper Books has served the city of Windsor for over 15 years and provides customers with several comfortable places throughout the store to sit down, relax, and read.
Going Thru Vinyl is a diverse music store selling vinyl records and more. The store also buys used records, CDs, and cassettes, and it's an excellent place for music fans to find unique rarities and collectible records to add to their collection.
FREEDS is a popular fashion store selling men's and women's clothing, shoes, and accessories, including dresses, suits, and casual attire like hoodies and tees. It offers a wide range of styles and price points for every budget, and the staff is friendly and accommodating.
Avenue Shop Swap and Sell is a local pawn shop where customers can buy and sell various goods. This pawn shop offers everything from fine jewelry and electronics to tools. The store's website also allows shoppers to make purchases online.
You'll See Art Everywhere on Ottawa Street
Ottawa Street is known for its penchant for art, artists, and creatives. Walkerville Artists Collective is a group of local artists, authors, and artisans who showcase their art through events and on display for purchase. The group hosts events and has an online store where visitors can purchase art from anywhere. They also host youth programs, art classes, and exhibitions.
The Art Lab is a studio and event space where people can create art anytime. It was inspired by the owner's time at the YMCA and incorporating a "play to learn" strategy now passed on to others to help them express themselves through play and creativity.
Fermata Music Piano Studio teaches students of all ages how to play the piano and learn musical concepts and terms. The studio encourages everyone to learn at their own pace and reminds visitors that anyone can learn to play the piano with training and practice. The studio teaches voice lessons, composition and ear training, and music theory.
Native Wonders Gifts and Gallery and Gourmet Grub is an aboriginal art gallery, a cultural gifts store, and a great restaurant in Windsor—all rolled into one. The gallery showcases native artwork, and guests can purchase some original pieces.
There Are Plenty of Parks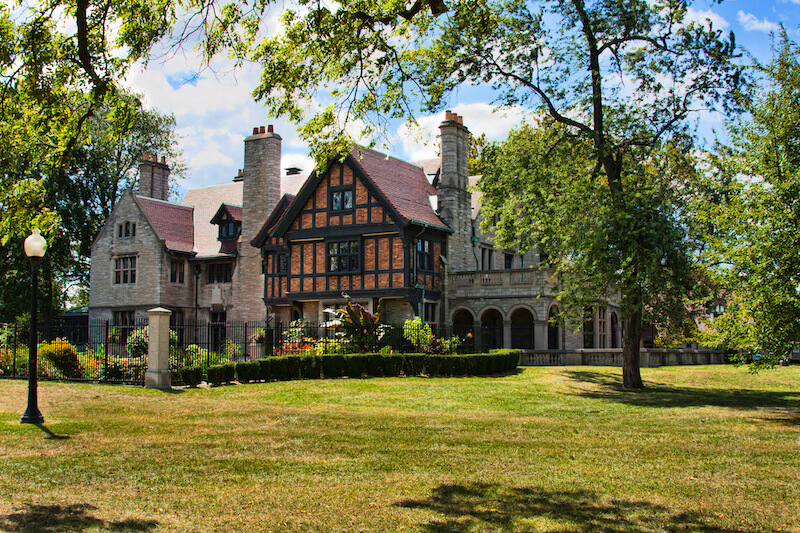 Of course, there are plenty of great parks along Ottawa Street and the area.
The large 11-acre Lanspeary Park was developed with the help of the Lions Club of Windsor. It's the site of the annual Windsor Labour Day Festival and houses the Parks and Recreation Greenhouse, which contains hundreds of plants, flowers, and shrubs. The park also features an outdoor swimming pool and skating rink.
Willistead Manor, also called Willistead Park, features over 300 trees. Many of them are rare, including a persimmon native to the southern United States. The park also has a beautiful courtyard garden with blooming flowers and unique plant life. Willistead became an official heritage property in 1976 and today hosts several events, including Art in the Park.
AKO Park features an outdoor spray pad with 22 different water toys and is open to the public for free between 10 a.m. and 8 p.m. The park also has a community centre available for rental for parties and events.
Ready to Live Near Ottawa Street?
One of the best parts about living in Walkerville is Ottawa Street, which offers a diverse and enriching experience for locals and visitors alike. As one of the city's most vibrant thoroughfares, it boasts a rich tapestry of history, culture, shopping, dining, and entertainment options. Whether you're looking to indulge in retail therapy at its unique boutiques, savour culinary delights from different cuisines, or soak in the lively ambiance, Ottawa Street promises something for everyone.
If you're looking for your Windsor dream home, contact Team Goran of RE/MAX CARE Realty at (519) 979-9949 to get in touch with a Windsor real estate agent who can help find the perfect place for you.