Cost of Living in Windsor Ontario: 7 Essentials For Your 2023 Budget
Posted by Goran Todorovic on Wednesday, October 12, 2022 at 10:07 AM
By Goran Todorovic / October 12, 2022
Comment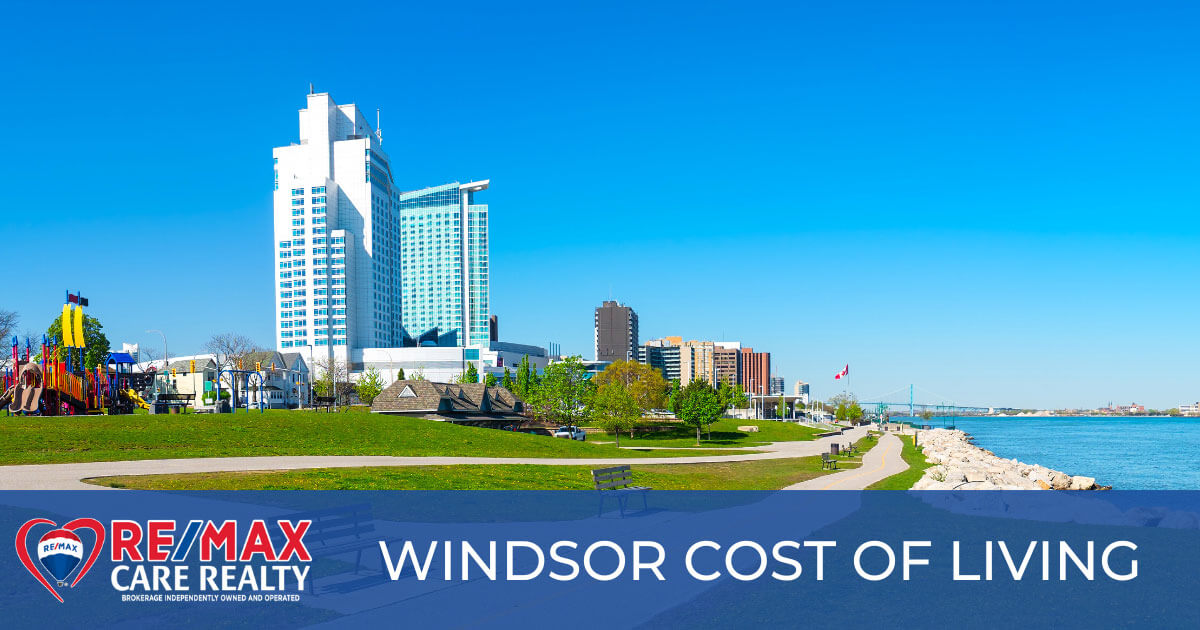 How Much Does it Cost to Live in Windsor?
Are you thinking about moving to Windsor? If so, a growing economy, a charming downtown area, and many beautiful Windsor homes for sale await you. As one of Ontario's best-kept secrets, Windsor offers a fantastic quality of life and significantly lower prices than those found in other Canadian cities like Toronto and Vancouver. Prepare to enjoy a little extra room in your budget, thanks to Windsor's relatively low costs for everyday essentials like housing, food, utilities, and transportation.
Housing Costs in Windsor
Compared to many Ontario cities, such as Toronto, Ottawa, and London, the cost of housing in Essex County is a highly affordable alternative. Windsor is still subject to Canada's nationwide housing price increases, but, despite rising costs, the housing market remains one of the most affordable in Canada.
Median House Price
Windsor has incredibly diverse real estate options for every type of prospective buyer, including contemporary condos, classic Victorian homes, traditional detached homes, and sprawling luxury estates. The median sales price for a three-bedroom home in Windsor is around $350,000, which is considerably more affordable than other major cities in the province, such as Toronto or Hamilton. While prices vary based on the neighbourhood, home size, and home style, real estate prices range from $80,000 for modest accommodations to over $10,000,000 for luxury homes in Windsor.
Median Rent
Windsor residents tend to see significant rent savings compared to other large metropolitan areas throughout the country. Renters can find properties of many different sizes, ranging from luxurious condos to traditional three-bedroom homes. The median price to rent a three-bedroom home in Windsor is around $1,500 per month, while the average price to rent a contemporary, one or two-bedroom apartment ranges from $1,050 to $1,490 per month. The average rent prices in Windsor range from $675 to over $3,000 per month, depending on the rental property's size and location.
Utilities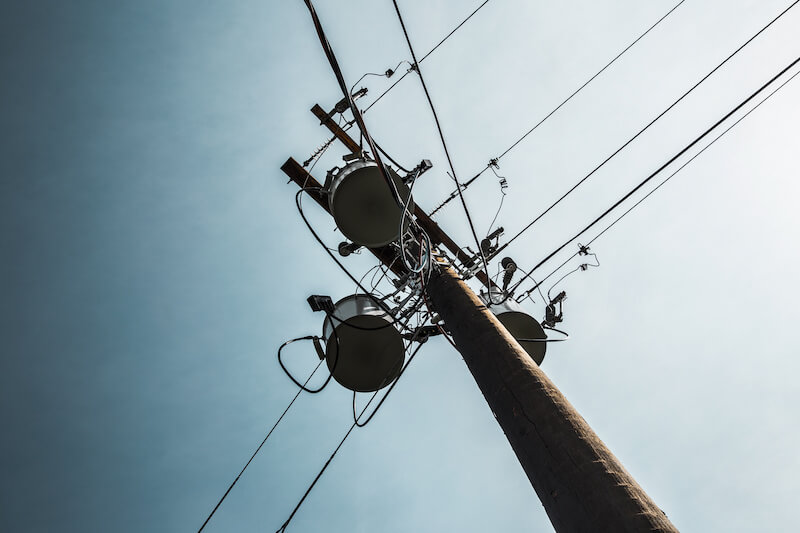 The price of utilities in the area is relatively affordable compared to other areas of the country. That said, how homeowners budget for utilities versus how renters budget for utilities will look a bit different since utilities are often included in the price of rent in Windsor.
In many cases, the costs of utilities are bundled together, including electricity, water/sewer, heat, and natural gas. The cost of these utilities, when bundled together, averages around $225 in a three-bedroom home. For those who live in an apartment where the cost of utilities is separate, the monthly cost typically ranges between $157 to over $200 per month, depending on the size and age of the home and the overall usage. The cost of internet in Windsor is typically around $50 per month.
Windsor Food Costs
There's always something good to eat in Windsor! Even better, there are excellent food options that fit nearly every budget. From local grocery stores to five-star restaurants, Windsor promises everyday deliciousness at a variety of price points.
Groceries
Windsor has many grocery store options ranging from chain grocery stores to high-end specialty markets. There is even a seasonal farmer's market during the spring/summer months, where residents can purchase locally sourced produce. For Windsor residents, the most popular choices are Real Canadian Superstore, Food Basics, Metro, Remark Fresh Market, and Multifood Supermarket. Residents typically will spend about $400 per month on groceries per person.
Restaurants
In recent years, Windsor has become increasingly known as a tourist destination. As a result, new restaurants in Windsor have been popping up regularly, making it a great place for locals and visitors to go out to eat. Windsor has many different dining options for nearly every budget imaginable. Some of the most popular restaurants in the area serve Canadian classics, upscale delicacies, and international cuisine. The cost per plate at restaurants in Windsor averages $15 but can exceed $75 per person at the most expensive eateries.
Transportation Costs in Windsor
As the automotive capital of Canada, cars are Windsor's most popular mode of transportation. As such, many residents need to take the cost of car ownership or other forms of transportation into consideration for their monthly budgets. On average, car expenses in Windsor are around $270 per month when budgeting for maintenance, insurance, and automobile taxes.
While Windsor is known for its vehicle manufacturing roots, driving a car is not the only form of transportation widely available in the city. Windsor also has an excellent bike path system, which makes navigating the city by bicycle an affordable alternative to driving.
Along with cars and bicycles, some of the most popular forms of transportation include buses, taxis, and rideshares. Transit Windsor is the city's main bus system, which transports riders around Windsor and the surrounding areas. Even buses transfer riders across the border, going through the Detroit-Winsor Tunnel. The average cost of taking a trip on Transit Windsor is $3.15 for a single ride and $9.50 for a day pass. Another popular mode of public transportation is taxis or rideshares, such as Uber.
Windsor Health Care Costs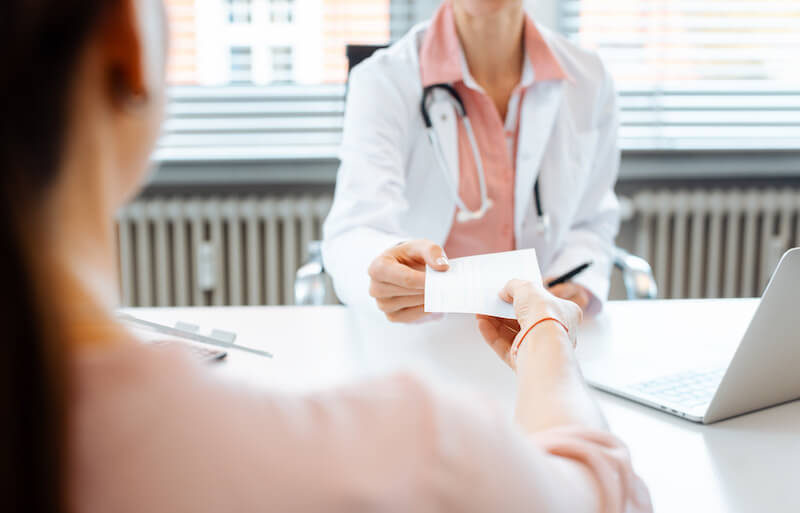 Due to universal healthcare across the country, most medical expenditures in Windsor are incredibly affordable. Windsor residents are part of the Ontario Health Insurance Plan (OHIP), which pays for most health services, including appointments with family doctors, walk-in clinics and other health care providers, emergency room visits, medical tests, and surgeries. There is also some coverage for eye exams, hospital fees, and some coverage for travel expenses.
To qualify for OHIP, Windsor residents need to meet the following conditions: be physically in Ontario for 153 days in any 12 months, be physically in Ontario for at least 153 days of the first 183 days after moving to Ontario, and Ontario must be the primary residence of the recipient. And while the majority of healthcare costs are covered through OHIP, there are some expenses the plan does not cover, including travel expenses and healthcare required before the probationary period is up. But overall, Windsor residents are covered through their taxpayer dollars.
Child Care Costs in Windsor
Ontario has recently subsidized childcare, making it more affordable for families to place their children in daycare. Childcare fees dropped 15% between 2017 and 2019, and Windsor saw the second-largest decrease in childcare costs across Canada, second only to St. John's, which saw a 24 percent decrease. As a result, Windsor is one of the most affordable major cities for childcare in Canada.
That said, childcare still is a significant budgetary consideration for homes with children. Some of the most popular childcare options for Windsor residents are daycare and nanny services.
For those enrolling their children in daycare, the average cost of daycare for an infant is $870 per month. In contrast, toddler fees averaged approximately $760 per month, and preschooler fees cost approximately $660 per month. For those who wish to hire a nanny or a babysitter to provide their children with more individualized attention, the price of a nanny in Windsor starts at just under $19.00 per hour.
Windsor Entertainment Costs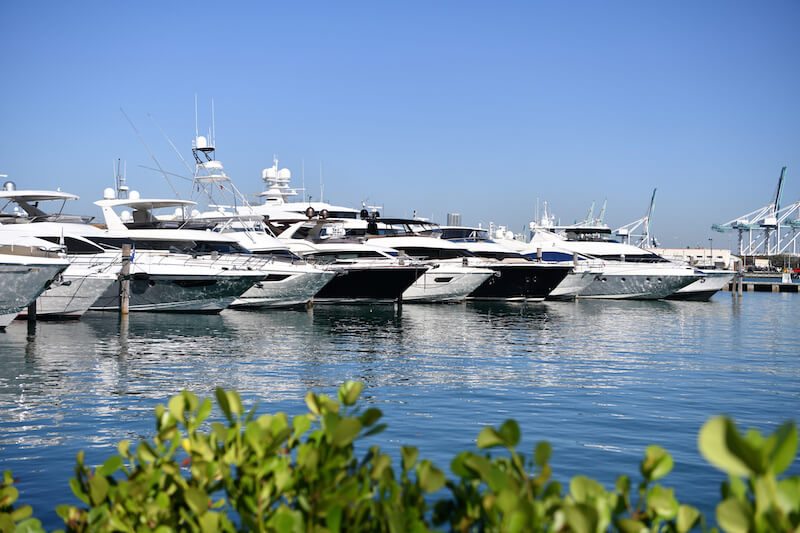 While Windsor was once known strictly as a manufacturing city, it has built quite a reputation as a tourist city with many recreational activities. As a result, many residents like to budget for entertainment across the city, whether exploring museums, visiting parks, or checking out the nightlife. Windsor has something to offer everyone, regardless of budget.
Windsor is home to CAESARS WINDSOR, one of Canada's largest casinos. Guests can budget for food, drinks, gambling, or even concert and performance tickets. The city also has some of the best water recreational activities in the country. Windsor has Sandpoint Beach, but it's also a great place for stand-up paddleboarding, kayaking, sailing, and boating. Residents can rent paddleboards and kayaks for around $25.
Other popular things to do in Windsor include visiting pubs and microbreweries, museums, and local parks. When visiting the parks, there are many pieces of street art and local street performances, which is an excellent free activity for residents to enjoy.
Salary in Windsor
Among other lifestyle factors, one of the most significant deciding factors for whether or not a prospective resident will choose to move to Windsor comes down to salary. In some cases, residents work remotely, opening many doors to employment opportunities. If prospective residents are moving from more expensive markets, such as Toronto or Ottawa, working remotely in Windsor is an affordable alternative to living in the bigger cities.
In recent months, Canada has seen tremendous job growth across the country, with an unemployment rate of just 5.1%. Windsor is one of the many Canadian cities experiencing a massive upswing in career opportunities. Windsor is experiencing job growth in more industries than ever before. Along with the area's stable manufacturing sector, tourism has been building, creating more service and hospitality jobs, mainly working for the area's casinos and resorts. There is also a high demand for many professions, including accounting, law, real estate, healthcare, technology, and more.
The average monthly salary for Windsor residents is around $52,000 annually for mid-level professionals in their fields. On the low end, the average salary is around $34,000, and on the high end, the average annual salary is between $70,000 to over $94,000.
Get More For Less in Windsor
With its growing economy, ample Windsor companies to work for, and affordable housing, there are many reasons Windsor Essex is worth moving to. Windsor has rebuilt itself into one of the province's up-and-coming cities, both a recreational hotspot and a wonderful place to live, where the residents experience a good quality of life. Not only is Windsor a beautiful city with some of the country's most dynamic history, it's a great city with tons of amenities found in many of Ontario's larger cities, but at a more affordable price. For those searching for a highly liveable city close to the U.S. border, Windsor is a beautiful place to call home.
If you're looking for your Windsor dream home, contact Team Goran of RE/MAX CARE Realty at (519) 979-9949 to get in touch with a Windsor real estate agent who can help find the perfect place for you.