Best Windsor Companies to Work For: 2024 Work Opportunities & Economic Guide
Posted by Goran Todorovic on Monday, December 5, 2022 at 11:13 AM
By Goran Todorovic / December 5, 2022
Comment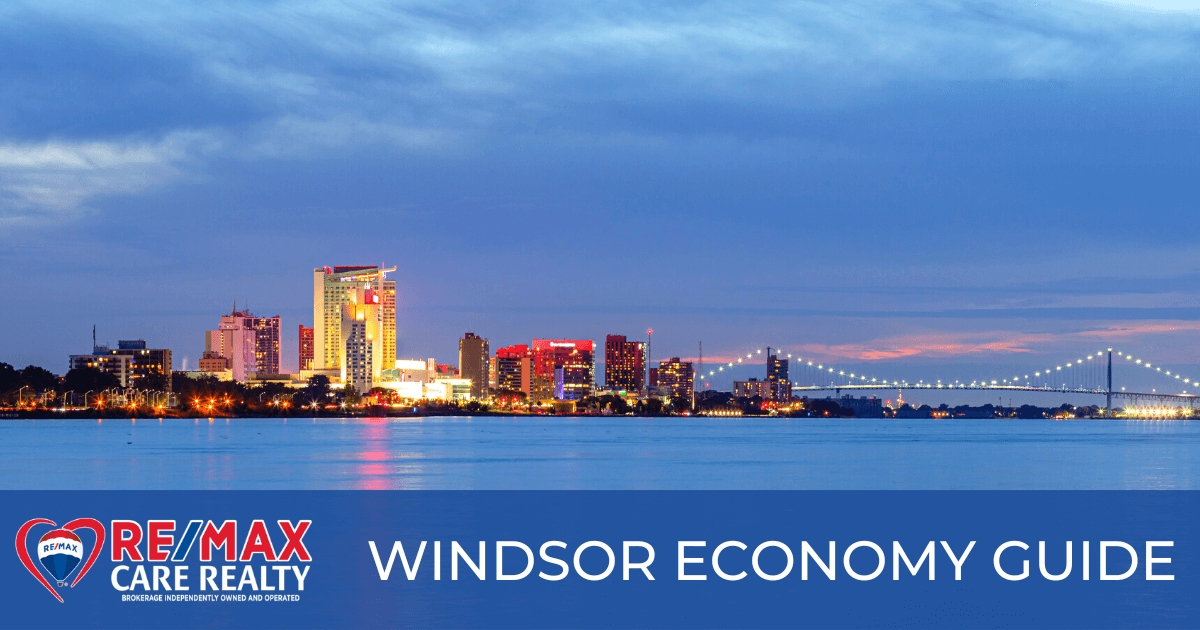 Sitting across the Detroit River from the "Motor City," there's no wonder that the Windsor community is known as the "Automotive Capital of Canada." This nickname connects to the community's rich manufacturing history, a large part of Windsor's local economy. Anyone contemplating a move to Windsor should take the time to learn about the economy, including understanding salary information and the major employers and industries.
Windsor's Top Employers
One of the first steps to researching the economy is checking out the several large employers in Windsor. Automotive assembly company Stellantis employs about 4,600 people in the region. They design, manufacture, and develop automobiles under brands like Alfa Romeo, Chrysler, Maserati, and Jeep. Ford Motor Company is another major company with around 1,900 regional employees.
Several other local companies are responsible for automotive parts. Integram - Windsor Seating has about 900 staff creating everything from mirrors and overhead consoles to control modules. Found in the nearby city of Tecumseh, TRQSS, Inc is exclusively focused on researching, developing, and assembling seatbelts.
Windsor has a few companies with product lines outside of automobiles. AP Plasman Corp is a plastics manufacturing organization with about 950 regional employees. While they do develop products related to cars, they also create consumer and medical products. Catalent, Inc is another fast-growing business that formulates, tests, and produces pharmaceuticals. They have 29 locations worldwide and more than 14,000 total employees, 500 of whom live near Windsor.
There are also opportunities outside of manufacturing. Caesars Windsor is a local casino and hotel on the Detroit River waterfront with around 2,100 employees. Another option is Sutherland Group Canada, with around 1,350 staff operating a call centre, and health insurance group Green Shield Canada employs about 600 residents.
Additional Large Companies in Windsor
Stellanis
Sutherland Group Canada
Valiant TMS
Anchor Danly
VistaPrint
NARMCO Group
Highline Mushrooms
Is Windsor a Good Place to Start a Business?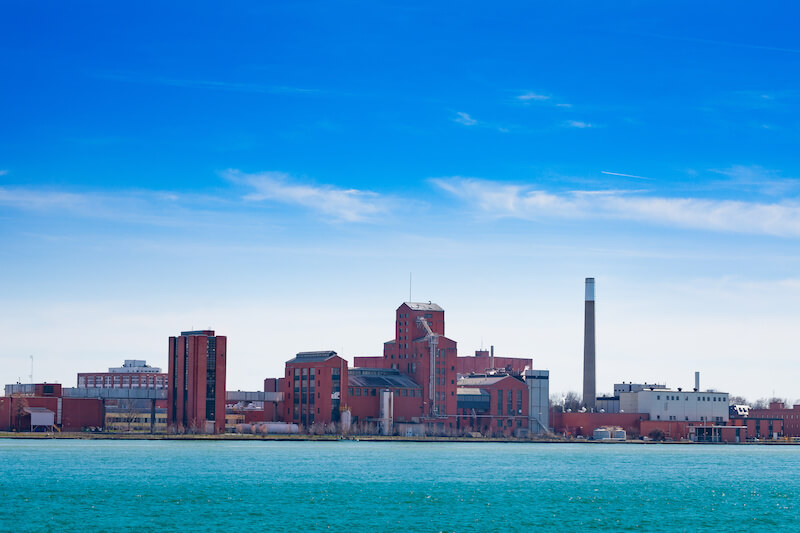 Windsor's location and stable population growth make it a great place to start a new company. Companies can take advantage of the nearby air, rail, and road resources. With the Ambassador Bridge and several tunnels between them, Windsor and Detroit, Michigan, connect countries. Major airports are less than an hour away from the crossing on both sides of the border, including the Windsor International Airport and Detroit Metropolitan Wayne County Airport. The Canadian Pacific Railway Tunnel and Detroit-Windsor Truck Ferry also contribute to the region's reputation for moving products.
The local government and economic development entities are solid resources for Windsor entrepreneurs. In addition to the work of the government agencies, coalitions like the Small Business & Entrepreneurship Centre provide startups with the information they need to succeed. Financial entities such as the Business Development Bank of Canada provide critical cash flow solutions for young companies.
Windsor Economy Facts & Figures
More than 400,000 people live in the Windsor-Essex region, making it possible to get urban amenities with the small city lifestyle. The lower cost of living compared to Toronto is one of the many reasons people relocate to Windsor. Overall, living in Windsor is 31% cheaper than in Toronto. A household of four may need about $4,300 a month for basic living, while a single person requires around $2,000.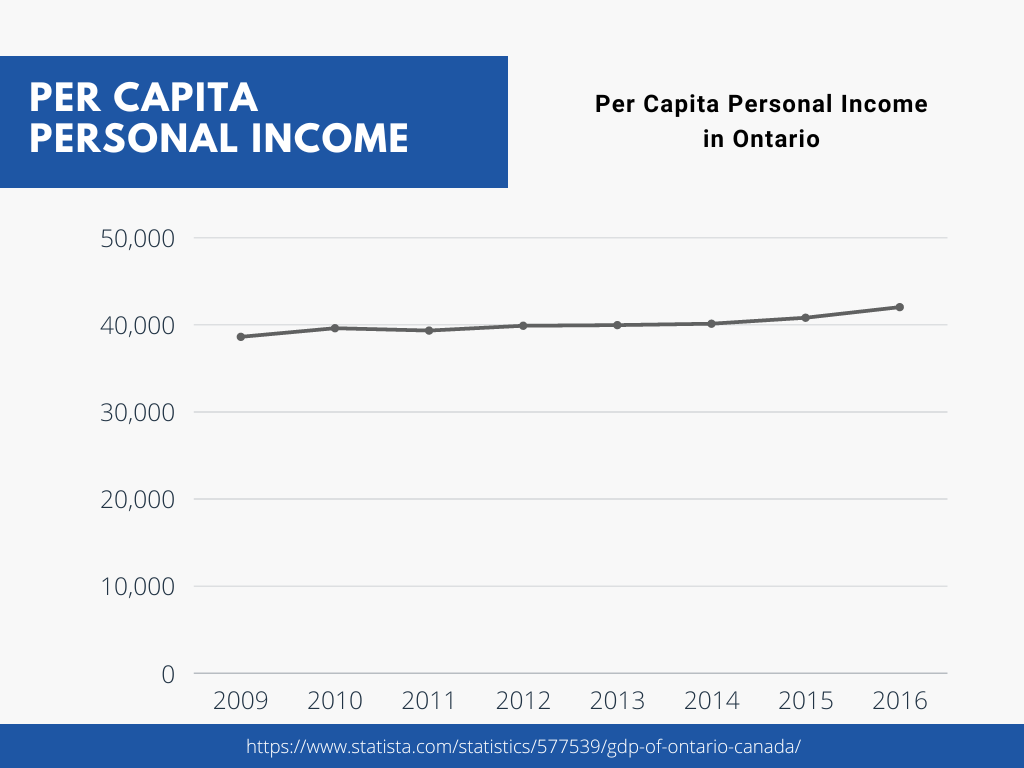 The average salary in Windsor, ON, is about $52,000 annually. Some of the highest-paying jobs include product managers ($71,000) and financial analysts ($66,000).
Windsor Industries
Windsor has a great mix of growing industries from manufacturing to professional services. The area is home to more than 1,000 local entities adding around $4.5 billion to the economy. In part due to its reputation as a manufacturing haven, Windsor has been able to make powerful inroads into the advanced manufacturing industry, such as high-technology features and custom mould-based productions. The region is also active in the aerospace, food processing, pharmaceutical, and industrial automation sectors.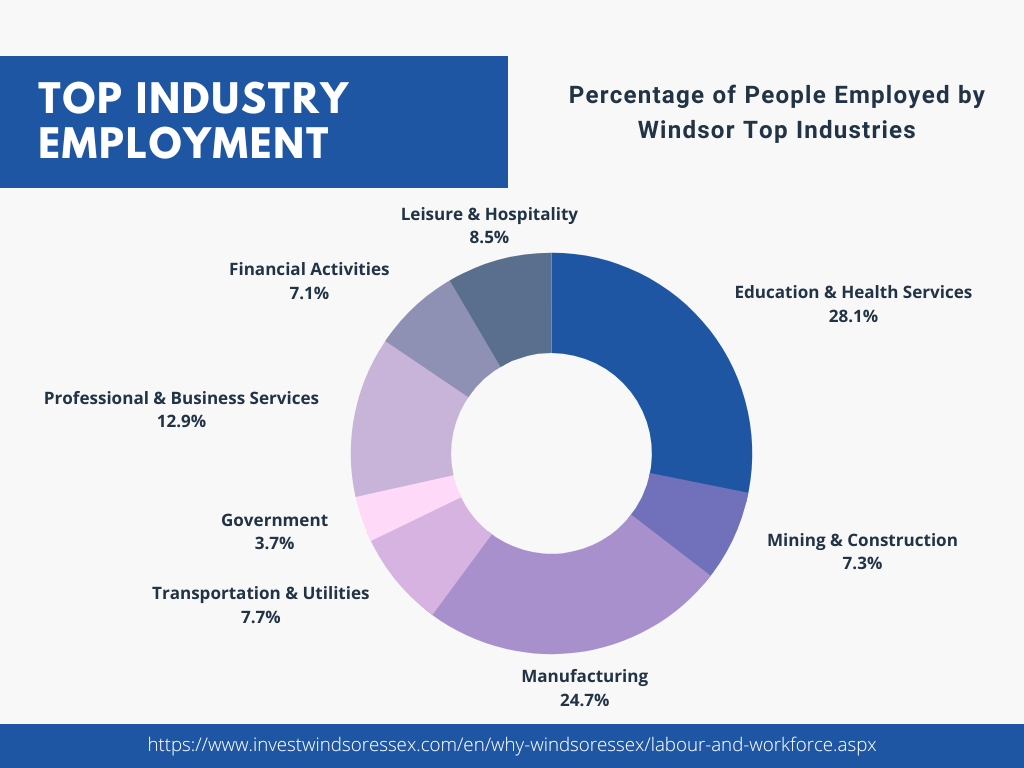 Agriculture and Agri-Tech represent another growing industry. The Windsor-Essex area has around 15,000 people working in more than 100 companies related to food and beverages. Together, they contribute around $3 billion to the local economy. Popular sectors include wine, livestock, and field crops like corn.
Jobs in information and communication technologies are another fast-growing opportunity, partly due to a local commitment to install more than 2,000 km of fibre optic cable for high-speed Internet. Around 250 business entities pay more than 11,500 employees in these industries. Technology startups have also been able to take advantage of The Accelerator co-working facility and WEtech Alliance, both of which support the success of entrepreneurs.
Other popular industries include life sciences and professional services. The life sciences industry has about 30,500 employees in 50 companies, including organizations doing research in medicine. Meanwhile, the professional services industry includes workers in insurance, law, accounting, advertising, and human resources. More than 22,000 people earn a paycheck doing those jobs, with an economic impact of more than $3.4 billion.
Top Industries in Windsor
Manufacturing
Agriculture
Life Sciences
Transportation and Logistics
Professional Services
Information and Communication Technologies
Winning in Windsor's Economy
It's true that Windsor's economy is great for people looking to start a business and those who want to find the right job, especially in the manufacturing industry. But economic data can't provide the whole picture of whether a community is right for a person. Climate, nightlife, and attractions like museums and music venues all contribute too. Thankfully, Windsor offers new residents and visitors a great mix of economic benefits and other amenities.
If you're looking for your Windsor dream home, contact Team Goran of RE/MAX CARE Realty at (519) 979-9949 to get in touch with a Windsor real estate agent who can help find the perfect place for you.