7 Ways to Stay Fit in Windsor: Explore Windsor Gyms & Community Centres
Posted by Goran Todorovic on Thursday, June 1, 2023 at 12:26 PM
By Goran Todorovic / June 1, 2023
Comment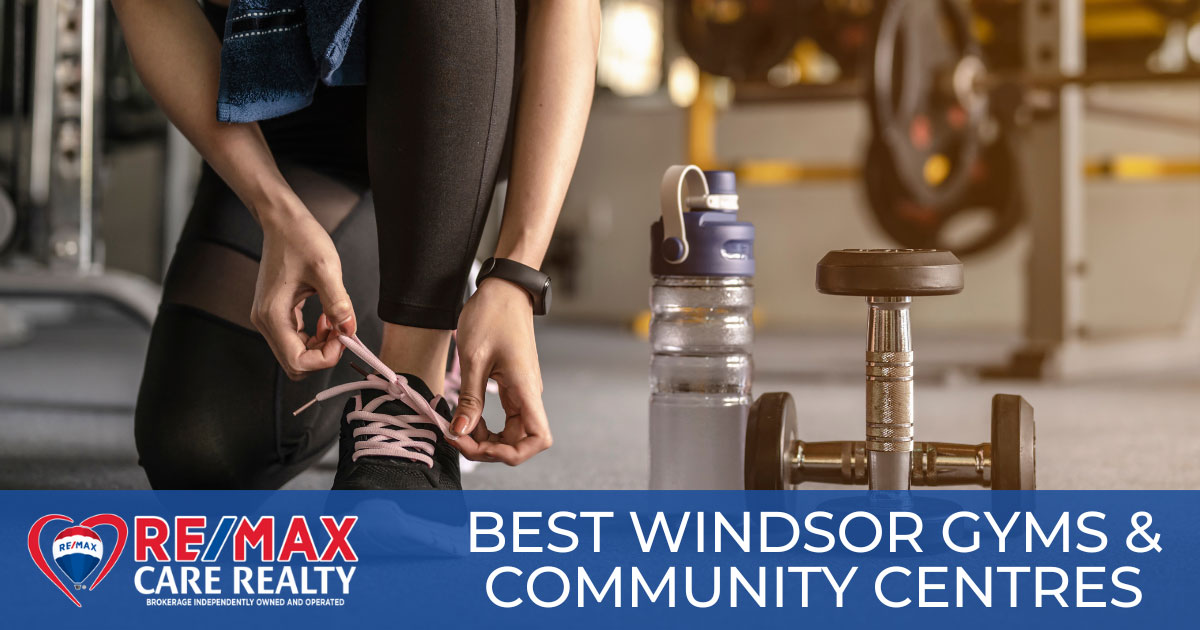 The city of Windsor, Ontario, is a thriving area that boasts a strong sense of community and various amenities for its residents. Among these amenities are numerous community centers and fitness facilities, which offer opportunities for residents to stay active and engaged with their community. These centers and facilities provide a wide range of programming, including fitness classes, sports leagues, and cultural events, making them an essential part of the city's social fabric and a welcome amenity for those moving to Windsor. Whether you're looking to get fit, learn a new skill, or meet new people, Windsor's community centers and fitness amenities have something to offer everyone.
Optimist Community Centre
Optimist Community Centre is located in Memorial Park in the South Walkerville neighbourhood and provides a range of convenient amenities. Sports fields in the adjacent Optimist Park are also available, and the community centre is available for meetings, social events, and sporting events. The facility includes a kitchen, a gymnasium with hardwood floors and a stage, a sound system, and a large multipurpose room with two smaller meeting rooms. Exterior signs are available to promote events for an additional fee. Self-catering is welcomed, and the kitchen connects directly with the gym and is included with all gym rentals.
Plenty of free parking is available at Optimist Community Centre. The Craft Room has a 15-person capacity with plenty of counter space for arts and crafts. The ABC Room holds 60 to 70 people and features a lot of natural light with a parkland view. This room can be divided into two sections for smaller events like showers and parties. The regulation-sized gymnasium has a capacity of 150–300 people with hardwood floors, making it perfect for playing floor hockey, badminton, basketball, volleyball, and indoor soccer.
The gym can be converted into a banquet room thanks to the serving window located in the kitchen. Facilities are open Monday–Friday from 9:00 a.m.–8:00 p.m. and from 9:00 a.m. to 12:00 p.m. on Saturdays and Sundays.
Capri Pizzeria Recreation Complex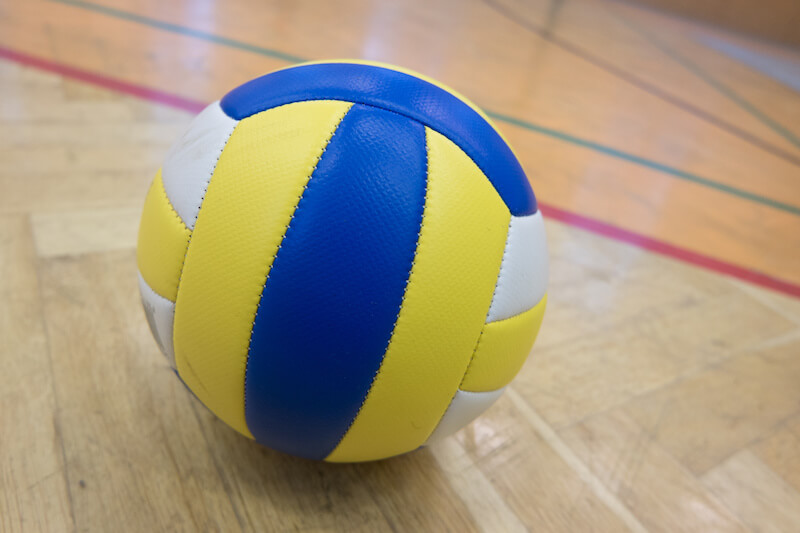 Located on Pulford Street in the South Windsor neighbourhood, Capri Pizzeria Recreation Complex is a multipurpose center with meeting rooms, a sports and leisure gym, two ice rinks, and a kitchen. Lighted, free parking is available, and the hours of operation are seven days a week from 9:00 a.m.–8:00 p.m. The double-pad arena offers ice skating with spectator seating for approximately 500 people per rink.
Oakwood Hall is a large leisure gymnasium that can be used as a reception hall with a 150-person capacity. A full kitchen is adjacent to the auditorium, making it a popular choice for social gatherings and parties. This area has a separate entrance and washrooms.
The sports gymnasium is available for various sports, including tennis, basketball, soccer, volleyball, and floor hockey. Many sports teams rent this gymnasium to practice and compete. A full basketball/volleyball court and two half-court setups are available. Groups must bring and use their own sporting equipment. Nets for hockey, basketball, and volleyball are available. The Hickory Room is ideal for parties, dinners, showers, and group receptions. It's also popular for small classes and business meetings and features an open floor plan with lots of natural light and a dividing wall.
Adie Knox Herman Recreation Complex
The Adie Knox Herman Recreation Complex is located within Windsor Park, one of Windsor's best parks, and includes free parking, a kitchen, and family change rooms. This recreation complex has a heated therapy pool that can be rented to help those recovering from injuries. A single-pad ice rink and arena with bleacher seating are available for ice rentals. Ice rentals are available from late August through March, and floor rentals without ice are available during the rest of the year. The 50-capacity East Room has lots of natural light and includes the original historic library shelves for a unique look and feel.
Although it's closed on the weekends, Adie Knox Herman Recreation Complex is open to the public Monday–Friday from 2:00–6:00 p.m. Self-catering is available, and guests can use the kitchen for various events. In July 2022, the Windsor council approved $29 million in renovations for the center, including updates to the gymnasium, change rooms, and a new music room and fitness room. While it does have plenty of amenities, the skating rink is often considered the recreation complex's most popular feature.
Best Gyms in Windsor
Several excellent gyms in Windsor contribute to helping residents live healthy lifestyles. Here are some reasons to check out the best:
Whether it's lifting weights, participating in yoga classes, ice skating, or swimming, many of these gyms provide a variety of activities, classes, and equipment to help residents stay in shape.
Access to gyms and fitness centers makes it easier to stay healthy, improving a population's overall quality of life.
Gyms that offer classes help to create a sense of community where people can make new friends and learn new skills.
Accessible gyms allow those who enjoy exercising outdoors to maintain their routines during winter or inclement weather.
GoodLife Fitness Windsor Dougall and Cabana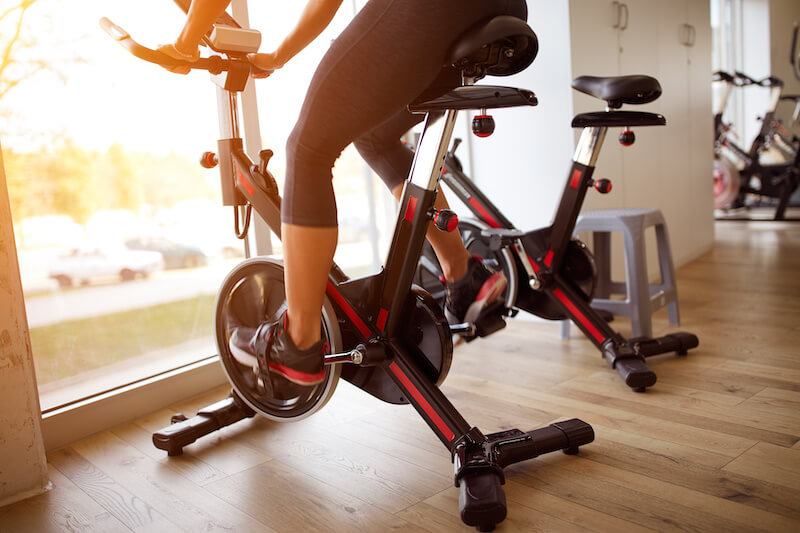 This GoodLife Fitness center is located on Dougall Avenue on the northern edge of the Roseland neighbourhood and provides 24-hour access for members. Because it's open 24 hours a day, seven days a week, it's an excellent option for those with unusual working hours or those who prefer to work out later in the evening or earlier in the day. GoodLife Fitness is staffed with certified personal trainers and offers a range of classes, including group cycling and more.
Some virtual fitness classes are also available. Basic memberships start at $29.99 every other week, Premium memberships cost $35.99 every other week, and Ultimate memberships are $39.99 every other week. Premium and Ultimate members get access to all 200-plus GoodLife locations. All membership levels have access to the gym's swimming pool and sauna. Premium members also receive a towel service and hydro massage services and enrollment in all fitness classes and programs.
True Fitness Windsor
True Fitness has two locations in the city: one in Central Windsor and one in the Fontainebleau community. Members have 24-hour access to both locations, and amenities include cardio zones, strength training areas, and more. The cardio area has commercial-grade cardio equipment, including elliptical machines, rowing machines, spin bikes, treadmills, and more.
The gym's functional space allows members to work with various equipment and tools like resistance bands, kettlebells, battle ropes, medicine balls, and more. The strength training area includes free weights, several weightlifting benches, and squat racks. Private, small-group training is available, as well as remote coaching. Unique services offered by True Fitness include muscle activation therapy and fascial stretch therapy. Both facilities carry a wide range of Canadian brands, including smoothies made fresh at the counter and an assortment of supplements.
Riverside Family Fitness
Riverside Family Fitness is located on Wyandotte Street East in the Riverside neighbourhood; it opens at 5:00 a.m. Monday through Friday and at 7:00 a.m. on Saturdays and Sundays. The gym is a newly renovated, 15,000-square-foot facility with a functional training room, steam rooms, dry saunas, and an on-site supplement store. Freshly brewed coffee, a juice bar, and protein shakes are available. There's also an in-ground pool maintained at a temperature of 88 degrees.
Riverside Family Fitness is staffed by friendly, experienced, and approachable professionals who provide group and one-on-one training. Classes include yoga, Pilates, kettlebell, indoor cycling, and aerobics. Bootcamps and aqua classes in the swimming pool are also offered. Residents with kids will appreciate this gym since on-site child minding is also available.
Fit4Less
Fit4Less has three facilities spread around some of Windsor's best neighbourhoods. Locations include Central Avenue, Huron Church Road, and Howard Avenue. All three locations are open 24 hours. If you're unsure whether this gym is right for you, they offer Free Workout Days on the last Thursday of every month. Visitors can come by on these days to get a free workout with access to the VIP Fit4Less experience and many club amenities.
Two membership options are available, including the 4Less and Black Card memberships. Those with a Black Card membership have access to the Black Card Workout Area, which includes heavier weights up to 120 pounds, squat racks, and more. This membership level also includes unlimited use of the cardio equipment, hydro massage beds, massage chairs, and free tanning in the Black Card Lounge.
Explore Windsor's Tremendous Recreational Amenities
Windsor's community centers and fitness amenities are vital to the city's vibrant landscape. By providing opportunities for residents to engage in physical activity and socialize with one another, these facilities play an essential role in promoting overall health and well-being. Combined with Windsor's best hiking trails and parks, the city has a lot to offer in residents' quest for healthy lifestyles.
With a diverse range of programming and activities available, there is something for everyone at Windsor's community centers and fitness amenities. Whether you're a long-time resident or a newcomer to the city, take advantage of these valuable resources and become an active community member.
If you're looking for your Windsor dream home, contact Team Goran of RE/MAX CARE Realty at (519) 979-9949 to get in touch with a Windsor real estate agent who can help find the perfect place for you.