Windsor Business Improvement Areas: Best Places to Shop in Windsor
Posted by Goran Todorovic on Friday, July 14, 2023 at 11:28 AM
By Goran Todorovic / July 14, 2023
Comment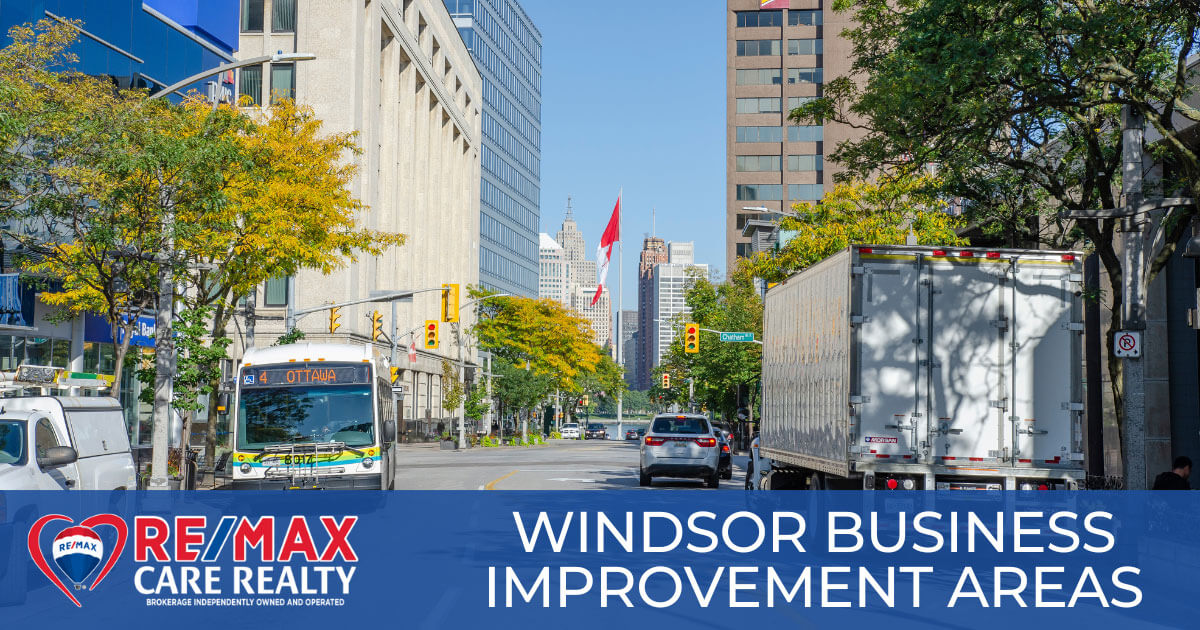 Welcome to the bustling city of Windsor, where vibrant neighborhoods are continuously evolving through the concept of Business Improvement Areas (BIAs). These dynamic and collaborative urban planning strategies aim to revitalize and enhance specific commercial areas within a city. Windsor's BIAs are unique and thriving zones where local businesses, property owners, and stakeholders unite to implement targeted improvements, initiatives, and services that promote economic growth, beautification, and community engagement.
With a shared vision and collective effort, Windsor's BIAs play a pivotal role in shaping the city's identity, fostering a welcoming environment, and propelling the local economy forward. Here's what to know about Windsor's best business improvement areas.
Walkerville BIA
Located just west of downtown Windsor, the Walkerville neighbourhood offers a setting with a unique and energetic atmosphere. With its prohibition-era roots, Walkerville has just the right blend of hip and historic. Despite its proximity to some of Windsor's busiest neighbourhoods, it maintains a small-town, welcoming vibe.
Shaded streets are great for exploring the area on foot as you discover unique shops and dining worldwide. Catch a concert at Caesar's Windsor, grab a taco from Grand Cantina, or drink a cold beer from the Walkerville Brewery.
The area constantly changes, with many one-off and short-term events throughout the year. Pop-up markets allow you to check out wares from local merchants. Head out for the monthly Night Markets to enjoy music, shopping, and food. The Art Walk occurs once a month, as well.
When it comes to dining, there are meals for every taste. Join the Boozy Brunch at the Thirsty Butler every Sunday from 10 a.m. to 2 p.m. Alternatively, you can enjoy meals and cocktails with a modern Asian twist at Funky Chow Kitchen.
Downtown Windsor BIA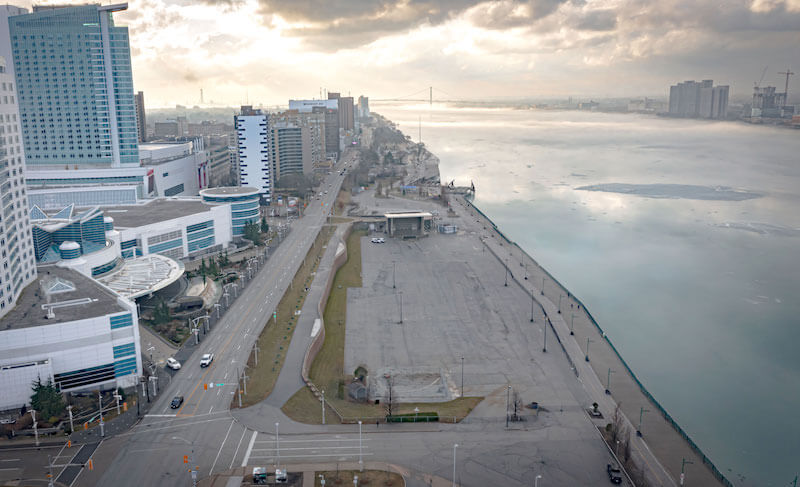 The downtown Windsor neighbourhood hugs the Detroit River and offers a dynamic location to work, dine, and play. It's convenient to areas that include the Riverside neighbourhood and Roseland community.
Attractions like the Adventure Bay Family Water Park, the Windsor Art Gallery, and the performance space for the Windsor Symphony Orchestra mean there is always a great way to spend a day in downtown Windsor. Widely available free Wi-Fi also makes it a top choice for working.
When it's time to dine, Downtown Windsor has choices for every taste and budget. Dig into soul food from Roti Bowl and Soul. Taste Nigerian cuisine at Lagos Grill or Korean from Cafe March 21.
Nightlife choices include Craft Heads Brewery, several cocktail lounges, and more late-night fare. Have a nightcap at the Blind Owl or refuel at Butter Chicken Roti before continuing your evening.
This highly walkable area is also excellent for shoppers. The Downtown Windsor Farmers Market is great for artisan crafts and locally grown produce. Comic fans never know what they'll find at Rogues Gallery.
Ford City BIA
Ford City is one area to plan to visit on foot so you can take in the 36 murals along Drouillard Road, the hub of the Ford City district. You can book guided tours of the murals, which detail the area's rich automotive history, through the BIA.
The area has many unique offerings, including Green Envy, Windsor's only bulk refill shop. Have a light bite to eat at Chance Coffee, or remotely work away from home at the CO: Workshare.
Ford City offers many amenities for those looking for fitness in Windsor. The Border City Boxing Club and Family Fitness Center offers classes at all levels. City Cyclery has both bike service and sales.
Pressure Drop is a local retailer where you can shop for clothing and accessories while sipping coffee, beer, rum, or wine. Charron's Quality Market is a welcoming place to stock up if you need snacks or toiletries.
Olde Sandwich Town BIA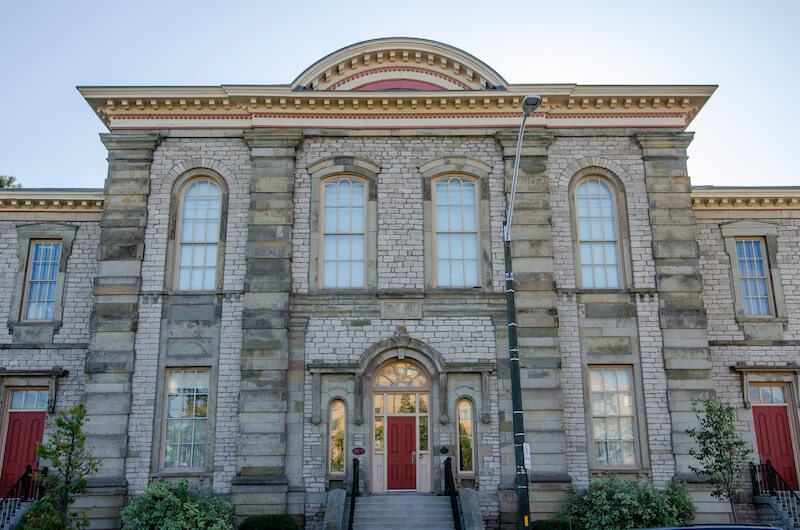 The Sandwich area, also known as Olde Sandwich Town, is right on the Canada-US border and offers stunning views of the Detroit Skyline across the river. Established in 1797, the area is among Ontario's oldest and most historically significant settlements.
Visitors can take self-guided tours of the Duff-Baby Mansion or the Essex County Jail. The Outdoor Marine Museum offers a unique view of the area's history. Like nearby Ford City, Old Sandwich Town is home to many historic murals.
Art lovers can see the latest works at the Mackenzie Hall Cultural Centre or the Common Ground Gallery. Be sure to check if there are any upcoming events, too.
Food choices are available from all sorts of cuisines at all price points. Have a pint and elevated bar food at Rock Bottom Bar & Grill, or try food and drinks from Q-Tea Asian Food & Bubble Tea. Watch the game at MD's Sports Bar & Smokehouse or enjoy live music from Rock City Laundry Co.
Olde Riverside Towne Centre BIA
The Olde Riverside Towne Centre is just five minutes from Windsor's historic waterfront in the Riverside community.
The area has its own Little Italy, where you can enjoy food from outlets like Antonino's, Riviera Pizza, and Naples Pizza. Etta's Greeklish Eatery offers authentic Greek breakfast, lunch, and dinner cuisine. If you're in the mood for people-watching, the.dotte's streetside patio is a great choice. Baker's Bar & Grill is great for evenings out. Or, satisfy your sweet tooth at Riverside Pie Cafe.
Murals in Olde Riverside reflect the area's nautical history. The project reflects fascinating times, such as the rum-running history of the 1920s and French Canadian farming.
Shoppers can find high fashion offerings at Artessa, and European clothing, shoes, and accessories are available at Shu Shu. Island Girl Fashions offers unconventional clothing with tropical flair. Bargain hunters and the ecologically conscious can find name-brand and secondhand fashions at Formally Yours Upscale Consignment.
Those looking for relaxing self-care can choose between treatments at Skin Medical Aesthetics, a cut from Urban Edge Beauty Salon, or even a tattoo from one of the area's providers.
Explore Windsor's Business Improvement Areas
A visit to Windsor's business improvement areas promises an enriching and diverse experience for locals and visitors alike. The city's commitment to revitalizing these neighborhoods has resulted in vibrant and bustling commercial districts, teeming with an array of shops, restaurants, and cultural attractions. From the historic charm of Walkerville to the modern ambiance of downtown Windsor, each business improvement area offers a unique blend of character and innovation.
Exploring these thriving hubs supports local businesses, fosters economic growth, and immerses people in the rich tapestry of Windsor's heritage and contemporary culture. Whether strolling along picturesque streets, indulging in culinary delights, or discovering hidden gems, Windsor's business improvement areas will leave a lasting impression and a desire to return to this dynamic and welcoming city.
If you're looking for your Windsor dream home, contact Team Goran of RE/MAX CARE Realty at (519) 979-9949 to get in touch with a Windsor real estate agent who can help find the perfect place for you.