Windsor vs Chatham-Kent: Where Would You Rather Buy a Home?
Posted by Goran Todorovic on Tuesday, April 18, 2023 at 3:12 PM
By Goran Todorovic / April 18, 2023
Comment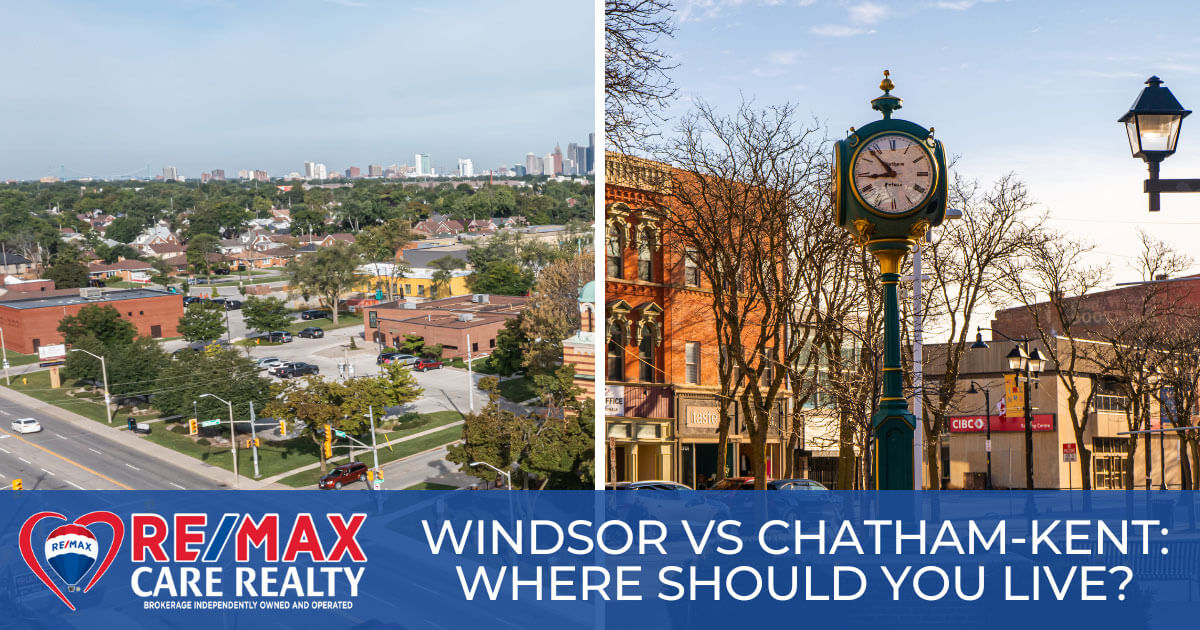 Regarding small cities in Ontario, Windsor and Chatham are two popular options for residents. Although they are situated just about an hour apart, the cities have distinct characteristics that set them apart; living in Windsor is markedly different from living in Chatham. From lifestyle to amenities, education, and job opportunities, there are several aspects to consider when choosing between Windsor and Chatham-Kent. This article will compare and contrast the two cities, highlighting their strengths and weaknesses, to help individuals decide where to live.
Highlights of Buying a Home in Windsor
Would-be homeowners have no shortage of reasons to consider Windsor, sitting at the southwestern tip of Ontario and home to more than 225,000 people. Just across the river from Detroit, Michigan, it's been called the "Automotive Capital of Canada." With a combination of affordability and plenty to keep residents occupied, it's an increasingly popular place for buyers of all ages and types.
Ontario's Most Affordable City
While home prices in some parts of Ontario may be reaching eye-popping levels, Windsor remains an affordable choice that nevertheless offers a high quality of life. Like many medium and large cities, Windsor provides a diverse mix of single-family detached homes, townhouses, condos and other multifamily units. Windsor condos list from the mid-$200s, with most selling from the mid-$300s to around $600,000. Only luxury homes in Windsor typically top $1 million—a common occurrence in other parts of Ontario, where province-wide average home prices sit in the high $800,000s.
But it's not just cheaper housing. The overall cost of living in Windsor, excluding rent or mortgage payments, is roughly 15% less than in Toronto, representing substantial savings. Moving from one of the province's higher-cost cities to Windsor can effectively translate into a considerable raise for remote workers. At the same time, a robust local economy also provides plenty of work opportunities in Windsor.
Plenty of Fun Things to Do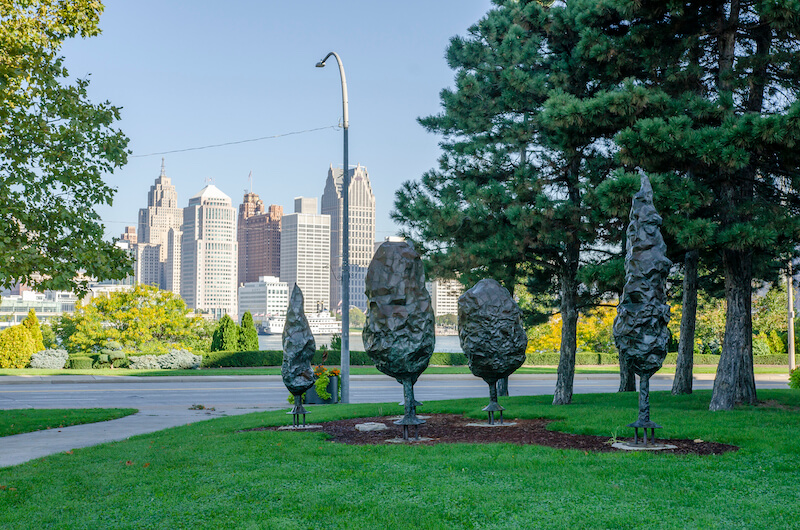 Windsor residents will never run out of things to do in this vibrant city. Downtown Windsor is home to many bars, restaurants, small and large businesses, and distinctive public art. Jackson Park is also a top spot for relaxing amid Windsor's most beautiful green spaces and lush gardens, mixed with memorials and sports facilities. Meantime, Devonshire Mall provides some of the region's best shopping, while golfers will enjoy the numerous courses within a short drive of town.
Those venturing out of the city will also find an incredible amount to do. Lake St. Clair and Lake Erie are a short drive away, home to some of the best beaches near Windsor, fishing, watersports, and delightful lakefront communities. Essex County also offers excellent wineries and opportunities to explore the area's unique history and agricultural heritage. Meanwhile, Detroit is just across the river, where residents can enjoy live sports and entertainment, casinos, museums, restaurants, and shopping.
Amazing Neighbourhoods
Different homebuyers have a lot of different things they may want in a new neighbourhood, from peace and quiet to nearby bars and restaurants. The good news is that Windsor's best neighbourhoods have something that fits the bill no matter what they're looking for. Downtown and the Walkerville neighbourhood offer excellent walkability, convenience for employment and entertainment, and many nearby services. At the same time, more residential communities like Riverside and Rosedale provide the extra space and greenery some owners are searching for.
Numerous master-planned communities are also available for those looking for extra security and amenities. Even those looking for a rural escape won't have to go far, with plentiful options in adjacent Tecumseh and LaSalle. These neighbourhoods vary not just in style and location but price, ensuring choices for all budgets and tastes; even Windsor's most affordable neighbourhoods shouldn't be missed!
Highlights of Buying a Home in Chatham-Kent
While there's a lot to love about Windsor, some would-be homebuyers may be looking for a different type of place to put down roots: one full of small-town charm and expansive rural space. Chatham-Kent occupies a vast stretch of land between the east side of Lake St. Clair and Lake Erie, roughly equidistant between London and Windsor. Called a "community of communities," living in Chatham-Kent offers something for nearly every type of potential homebuyer.
A Great Place to Purchase Vacant Land
Some folks are looking for a turnkey home ready to live in on day one of ownership. But others want to plot a unique course for their future home. If this includes building a new home, Chatham-Kent's vacant land and lots for sale are excellent options. The expansive, relatively lightly developed region offers many options, from cozy lots in one of the numerous small towns to extensive, multi-acre country estates and farms. In addition, since many are relatively rural, there are often fewer restrictions on how, when, or what to build. Plus, buyers can look forward to life in a brand-new home that meets their needs and specifications.
Prices start under $100,000, with residential options up to $1 million. Even more spacious sites suitable for farming or business sell from $1.5 million into the mid-single-digit millions. These properties can also serve as excellent investments as the region grows. The cost of living in Chatham-Kent, like in Windsor, is more accessible than in many other Ontario areas.
Beautiful Natural Scenery & a Charming Downtown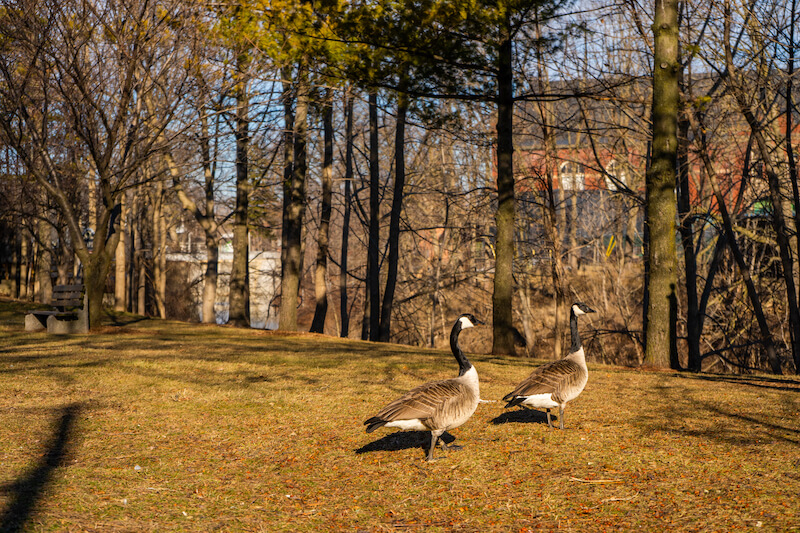 With some of Ontario's best lakefront landscapes, nature lovers will be at home in Chatham-Kent. One of the most popular natural escapes is found at Rondeau Provincial Park, a gorgeous historic park on a small peninsula surrounded by Lake Erie. Residents can also hit the beach in Mitchell's Bay on Lake St. Clair or Erieau on Lake Erie. In between the lakes, Chatham-Kent also provides large undeveloped areas.
In addition, Chatham-Kent offers a delightful downtown district in the town of Chatham, the largest community within the region. Set along the Thames River and McGregor Creek, the historic settlement is filled with far more restaurants, shops, and other local businesses than one might expect for a town of this size. Tecumseh Park also provides a peaceful waterfront green space and a spot for community gatherings like classic car events, food festivals, and more.
Numerous Towns to Choose From
While Chatham may be the most famous town in Chatham-Kent, it's by no means the only option. Other communities, each with unique characteristics and amenities, include Blenheim, Wallaceburg, Tilbury, Ridgetown, Merlin, Dresden, and more. For example, Blenheim provides plenty of agricultural employment and spots for active residents, while homes in Tilbury provide access to excellent shopping and dining.
Chatham-Kent's many waterfront towns also offer the perfect escape and easy access to the country's best watersports and outdoor recreation. In addition, most are home to only a few thousand people, giving residents a chance to get to know their neighbours while still having access to cities like Windsor and London. This can be a distinct advantage for those who find the sprawl of big city life unappealing.
Windsor Vs. Chatham-Kent: Trust Your Heart and Mind
Ultimately, choosing between Windsor and Chatham-Kent comes down to personal preferences and priorities. While Windsor offers a vibrant city life with several entertainment and job opportunities, Chatham has a small-town feel with a lower cost of living. Windsor's best parks are great year-round, and both cities have unique charm and attractions that make them appealing to different people. Whatever one's choice may be, weighing the pros and cons and considering all aspects before deciding where to call home is essential.
If you're looking for your Windsor dream home, contact Team Goran of RE/MAX CARE Realty at (519) 979-9949 to get in touch with a Windsor real estate agent who can help find the perfect place for you.