The Benefits of Working With a LOCAL Real Estate Agent
Posted by Goran Todorovic on Wednesday, June 28, 2023 at 12:50:46 PM
By Goran Todorovic / June 28, 2023
Comment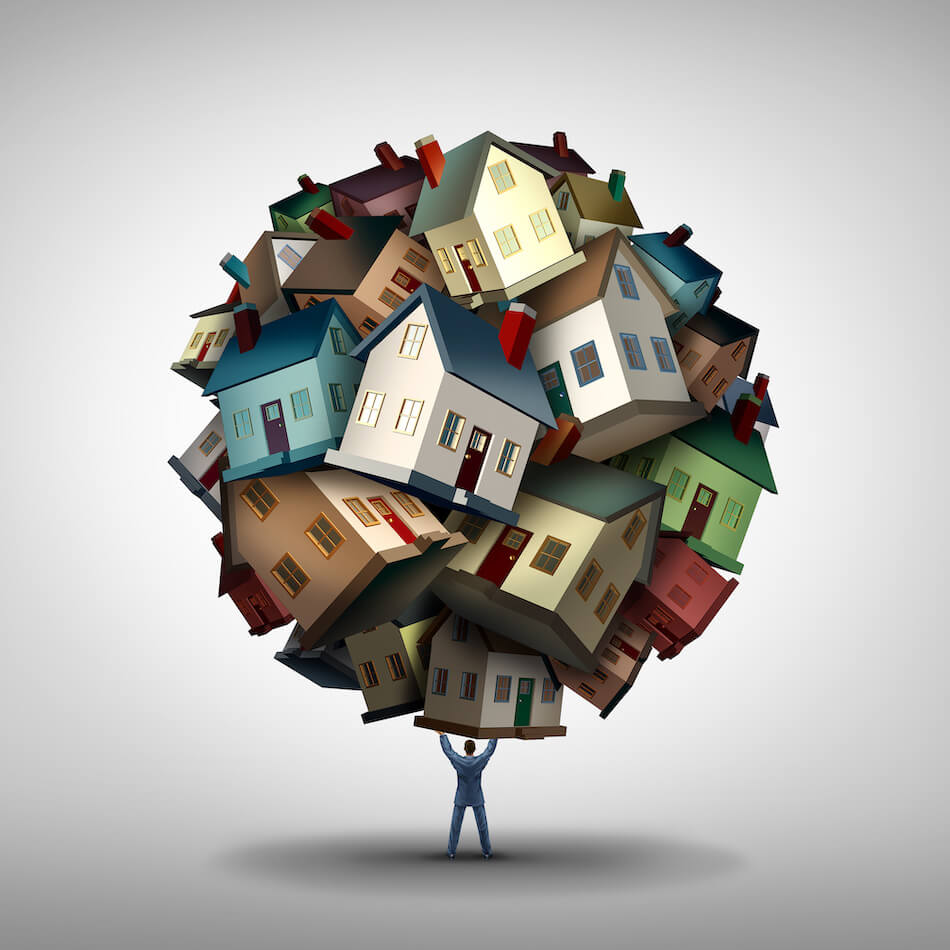 When you're looking to buy or sell a property, it's essential to have the right person to guide you through the process. Many people consider working with a national real estate agent under the assumption that they'll benefit from the agent's extensive network and resources. While this can be the case in certain circumstances, more often than not, working with a local agent is the best way to avoid home selling mistakes.
By opting for a local real estate agent, you'll gain access to their intimate knowledge of the area and receive personalized attention tailored specifically for you. Local agents have firsthand experience with neighbourhood trends, schools, amenities, and other crucial factors that can make all the difference when buying or selling your home. They are deeply invested in their communities and strive for positive client outcomes. Let's dive into why working with a local real estate expert is the best choice for navigating today's competitive market!
For informational purposes only. Always consult with a licensed real estate professional before proceeding with any real estate transaction.
Benefits of Working with a Real Estate Agent
Navigating the real estate market can be daunting, but working with a local real estate agent can make all the difference in your experience. They'll help you avoid the hassle and confusion that often comes with buying or selling property by providing access to a broader range of potential sellers on the Multiple Listing Service (MLS), assisting in getting the best possible price for your home, and expertly guiding you through any red flags that may arise. Trust their knowledge and insight to ensure a smooth process from start to finish.
Avoid the Hassle and Confusion of the Real Estate Process
No homebuyer wants to wind up lost in the maze of paperwork, legal jargon, and endless negotiations. That's where a local real estate agent can swoop in and save you from drowning in the confusing world of home selling. Not only do they have extensive knowledge about local housing markets and trends, but they also possess invaluable experience navigating the intricate process of selling a home. From preparing necessary documents and disclosures to negotiating with potential buyers on your behalf, your agent will be there every step to ensure the process goes smoothly.
Another perk of working with a local real estate agent is their vast network of industry connections. A seasoned professional has established relationships with mortgage lenders, title companies, inspectors, and other service providers who can help facilitate a seamless transaction. They'll also leverage their network to market your property effectively by tapping into multiple listing services and contacting other agents with interested clients. They can even assist in the creation of a moving timeline and advice for a smooth transition.
Gives Buyers a Wider Range of Potential Sellers on the MLS
By tapping into the MLS, you're opening up a world of possibilities for potential buyers, making your home more visible and attractive to a wider audience. Working with a local real estate agent allows you access to this valuable resource, as they have exclusive access to the MLS database. This means your property will be listed alongside thousands of other properties for sale in your area, increasing its exposure exponentially. Additionally, since most buyers rely on their agents to search through MLS listings, having your home included in this system ensures that it won't be overlooked by those who are genuinely interested in purchasing a property like yours.
Another advantage of working with a local real estate agent and utilizing the MLS system is that it lets buyers' agents easily find and show your property to their clients. This collaborative approach makes it much more likely that you'll receive offers from serious buyers who are ready to purchase.
Helps Sellers Sell Homes for a Higher Price
It's no secret that enlisting a professional's help can fetch a higher price for your home, and here's why. A local real estate agent has the expertise and experience to objectively assess your residence compared to recent sales within your area. They understand the nuances of pricing strategies, like when it makes sense to list at a slightly lower price to attract multiple offers or how staging and minor improvements can significantly impact your final sale price. Having an expert by your side can maximize your property's potential value while minimizing the time spent on the market.
By partnering with a local real estate agent, you're tapping into their wealth of experience and leveraging their extensive knowledge about what works best in today's fast-paced market environment.
Real Estate Agents Know What Red Flags to Watch Out For
When looking to buy a home, having an experienced real estate professional by your side can make all the difference in identifying potential red flags that may not be obvious to the untrained eye. Local real estate agents have extensive knowledge of the area, its properties, and common issues that might arise during transactions. They can help you avoid pitfalls and make informed decisions about the quality and value of a property. As experts in their field, they are trained to recognize warning signs such as water damage, structural problems, or outdated electrical systems—issues that could lead to costly repairs down the line.
A local real estate agent's expertise goes beyond merely spotting visible problems; they also have access to valuable resources such as home inspectors and contractors who can provide further insight into a property's condition. Once made familiar with the reasons homebuyers should always get a home inspection, buyers will want a trustworthy local inspector to hire. By connecting you with these professionals, your agent ensures you receive comprehensive information on potential concerns before proceeding with a transaction. This empowers you to negotiate effectively for repairs or concessions and ultimately secure a safe and sound investment.
Why Work With a Local Real Estate Agent Instead of a National Agent?
Are you considering working with a real estate agent but unsure whether to choose a local or national one? Take some time to consider the advantages of partnering with a local agent, such as their in-depth market knowledge and access to a network of other local experts. These benefits can make your home buying or selling experience smoother, more efficient, and ultimately more successful.
Local Agents Have More Knowledge About the Market
You'll be amazed at the wealth of knowledge a local real estate agent brings: they're like walking encyclopedias on the ins and outs of the market. Their expertise goes far beyond knowing which homes are available or their prices; they can provide valuable information and insights that can significantly impact your decision-making process. With their deep understanding of the area, they can offer you the following:
Insider information on upcoming listings before they hit the market
Detailed analysis of market trends and how they may affect your property search
Recommendations for neighbourhoods that best suit your lifestyle and budget
Tips on properties with potential issues or hidden values that might not be apparent to an outsider
Guidance in navigating local regulations, zoning laws, and permit processes
In addition to their extensive market knowledge, a local real estate agent also has connections within the community that can help make your home buying or selling experience smoother. They have likely built relationships with reputable professionals in various fields, such as mortgage lenders, inspectors, contractors, and attorneys specializing in real estate transactions.
Local Agents Have Access to a Network of Other Local Experts
A well-connected local real estate agent has spent years cultivating relationships with top-notch service providers in their area. From home inspectors and contractors to interior designers and property managers, these professionals are all part of an extensive network that your agent can tap into to ensure that every aspect of your real estate experience is smooth, efficient, and stress-free.
Working with a local agent with access to this network means you'll be privy to valuable insights, recommendations, and resources that can save you time and money while ensuring the highest quality results. Furthermore, because these professionals understand the unique aspects specific to your community, they are better equipped to anticipate potential challenges and address them proactively.
List & Buy Local
Working with a local real estate agent is usually the best decision you can make when buying or selling property. Their expertise, connections, and familiarity with the local market will provide invaluable insights and ensure a smooth transaction. So don't miss out on reaping the benefits of partnering with a local expert.
For informational purposes only. Always consult with a licensed real estate professional before proceeding with any real estate transaction.